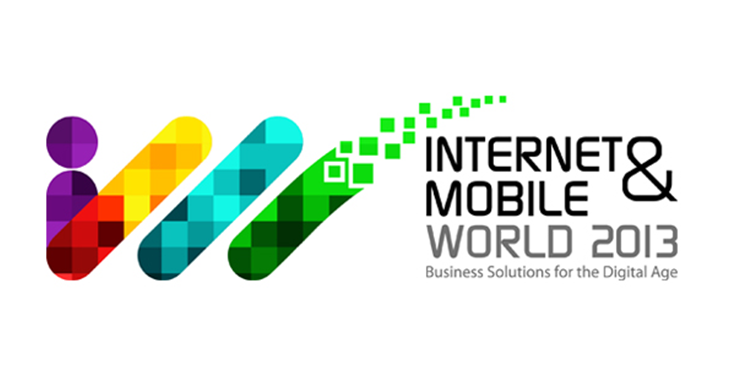 Internet & Mobile World 2013 Overview
We have just arrived to Kiev and we are a bit tired from the travelling, but we couldn't make you wait too long for the Internet & Mobile World event recap.
What an event it was! It was totally dedicated to digital and mobile solutions, as well as software. The visitors could test a multitude of innovative technologies such as Google Glass, Leap Motion, Oculus Rift and many others. All these gave a very entertaining touch to the whole expo and gave us all a glimpse of what the future holds for our day-to-day lives and how the new technologies can revolutionise our daily activities. The organizers have packed a lot to see, hear and touch during these two days. They have certainly achieved the abundance of choice phenomena for the visitors, as the schedule was tight and hard choices had to be made between speakers, stands, showcases and launches of new products. Checkout the gallery from the event below:
We loved the multitude of prominent international speakers who shared their vision on the present and future of the internet world, new approaches to online business and emerging business models. Among these speakers also was our CEO, Meir Amzallag, who gave an inspiring keynote speech on Inspiring Innovation Cases of Business Models. We have to say it was a pretty entertaining speech and we are sure the listeners had great fun during the presentation. We promise to post a video recording of the speech here very soon. Meanwhile, check out a few photos from Meir's keynote.
As we mentioned before, Romania is a very dynamic and innovative software market. This expo certainly exceeded our expectations. We were flattered by the amounts of interest we received at our stand. It was a great pleasure to discuss and share ideas and solutions for visitors' enterprises. We are happy that we made many great friends in Romania, concluded strategic partnerships with local companies and had lots of fun along the way. Our only regret is that we couldn't be at every happening of the venue, as most of them took place at the same time. This was one of those times when we really wished we could clone ourselves!
This event has consolidated our confidence in Romanian market. We believe it was the right decision to open a regional Sales & Marketing office in Bucharest. This move will bring us closer to the Balcan software industry and facilitate our communication with software professionals in this area of Europe.
We would like to express special thanks to Cristian Hossu, Project Director of Internet & Mobile World, for organizing this amazing event and for offering us his assistance throughout our participation. Last but not least, our thanks also go to all the staff of the expo. You guys were excellent!
We look forward to meeting everyone again next year!
It doesn't take luck to make it, but it does take knowledge. Be the first to learn the latest industry insights and must know marketing tips and tricks. Sign up and enjoy! Always informed. Never Spammed.