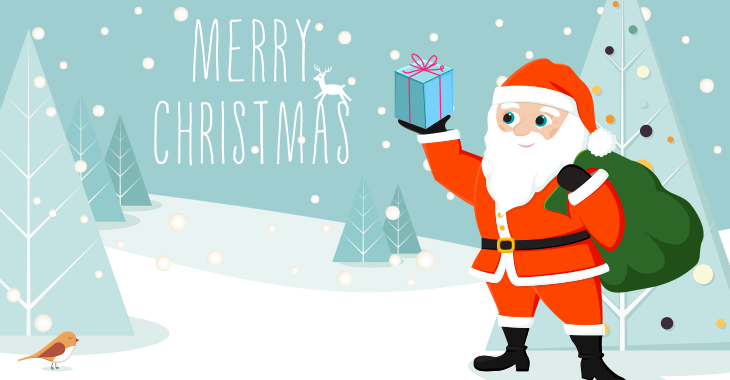 Published on December 25, 2014
Updated on December 23, 2022
PayPro Global Holiday Greetings
Another year passed by… It was full of productivity and innovation, it brought along new experiences, new acquaintances, and enhancements. Looking back at everything done and accomplished last year, we look forward to what the new one will bring.
At this special time of the year, we would like to express our sincere appreciation to all our partners for their confidence and loyalty. We send everyone our best wishes for a happy holiday season and wish you a year full of prosperity, happiness, and success!
Let's have a quick glimpse at the main PayPro Global milestones in 2014:
Different Approach
During this year, the main challenges for those selling software and SaaS online have stayed the same: to increase revenue, assist partners in achieving global SaaS compliance, engage more shoppers, and optimize conversion during the purchasing process. Keeping these challenges in mind, our team is focused on developing and delivering solutions that eliminate obstacles and provide more opportunities for online businesses to reach their goals.
Absolutely New Platform
New product versions can never compare to an entirely new solution, designed and developed with years of experience. So get ready and excited as our new platform is not just another version we're developing for you, it's a brand new solution that can't be compared to anything that you know! CloudCommerce - our amazing innovative solution for your software and SaaS business!
CloudCommerce is not about a set of new features, it's a new philosophy that puts business goals in the middle rather than bringing in another small feature. We are at the stage of polishing it right now. You can already be among the ones who will be able to give their feedback about it a few weeks before everyone else. Drop us a line or join our exclusive group of professionals from the largest enterprises around the world who take part in building this amazing new solution.
New Visual Identity
We hope you have already had a chance to navigate through our renewed website, which launched just two months ago! Even if you did, you might want to check it out again as we recently updated our home page, making it even more user-friendly, featuring our clients' testimonials, a new promo video, and other cool stuff! The video introduces the new product, giving hints on what to expect. Our CEO, Meir Amzallag, explains the essence of the new approach and innovation of the new product. Join our partners and clients and be the first to try it out!
Website rebranding was done to improve how we communicate our ideas to our users. We wanted to highlight what matters most and make it easier to digest. We've created a Knowledge Base section to collect all our resources in one place - white papers, case studies, articles, etc. To share our experience and knowledge with you, thus, helping you improve your business. And don't forget about the PayPro Global blog when looking for relevant SaaS and subscription information.
Meet PayPro Global.
Your Professional
eCommerce
Partner
No 3rd party integrations. No hidden costs. No wasted time.
Just a solution as unique as your business's needs.
PayPro Team is Growing
In 2014 PayPro expanded its presence in Lviv, Ukraine, bringing about new business development opportunities. Teams are growing in the Romanian as well as Ukrainian offices. Moreover, a few months ago, we welcomed aboard Stefan Cenusa - Risk and Compliance Director. Stefan has robust experience in risk management in the payments and eCommerce industry. Our Marketing and Support departments are growing as well. This means they will be able to generate even more innovative ideas and provide you with high-quality service in the year to come!
It doesn't take luck to make it, but it does take knowledge. Be the first to learn the latest industry insights and must know marketing tips and tricks. Sign up and enjoy! Always informed. Never Spammed.