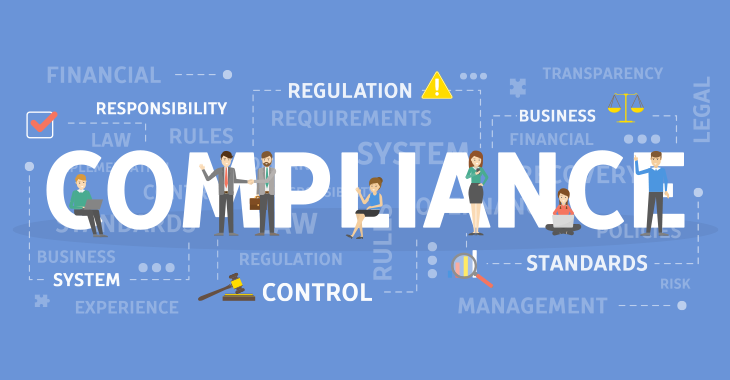 Published on September 14, 2021
Updated on March 23, 2023
Global SaaS Compliance: A Complete Audit Checklist
The beauty of businesses that sell SaaS online is that they can go global from the start. Anyone with an internet connection can become a customer, so any country could be a potential market for your products.
The SaaS industry is full of opportunities. But it's also a massive, complex environment. From following SaaS metric benchmarks to ensure your business is running smoothly to developing inventive growth strategies, keeping track of multiple aspects is essential when fas-tracking your SaaS success.
When COVID-19 moved much of our lives online, a rise in new global data regulations quickly followed. Over 132 countries have now put in place their own laws and regulations.
Are you up to speed with the latest policies? Work through our SaaS audit checklist to start the journey toward becoming a privacy-compliant business.
What Does It Take For Your SaaS Businesses To Be Compliant?
'Compliance' means that your business or product meets a certifying organization's set of regulations, which organizations depend on both where you and your customer are based.
Being a global data privacy-compliant business can be relatively simple in a local context. But if your reach is broader, things become more complex. For example, if you trade in several markets, this could require adhering to many different sets of laws, policies, and regulations based on both your and your customers' location.
In the SaaS industry, global data privacy involves how your business engages with present and prospective customers and their data – i.e., how you handle their sensitive information and maintain their privacy rights.
Why Is Compliance Important?

The Current Global Landscape
Every day, millions of customers share their personal details with businesses across the globe. This is vital for most SaaS applications and businesses, as information must be captured for subscriptions and account services.

However, capturing this data places a lot of responsibility on companies. Today's organizations must ensure that their client's personal data is stored and handled securely and that they maintain appropriate levels of privacy. Failing to do this can make the information vulnerable to security breaches and hacks. It can also lead to legal troubles and a lack of trust from customers.

The SaaS Startup Funding Possibility
As Covid has hit the world, demonstrating that security is a made-up concept, SaaS startup funding has become more of a survival plan. Capitalizing on existing processes is possible as long as you've managed to create a revenue infrastructure. This idea is heavily connected with SaaS compliance, as there are no steady revenue streams without being fully compliant. Therefore, to secure the possibility of SaaS funding, developers must abide by all compliance rules and regulations, local and global, should they wish to expand overseas.
Customer Expectations
When it comes to data privacy, today's consumers want their personal information to be secure. Customers are increasingly calling for tighter data security, as demonstrated by a 2019 Cisco survey which indicated that 32% of respondents care deeply about privacy. In addition, customers are willing to act when dissatisfied and often do so by changing providers.

Many governments are responding by implementing stricter policies, laws, and regulations, so for SaaS applications, the pressure is on to ensure they meet the relevant requirements.
Meet PayPro Global.
Your Professional
eCommerce
Partner
No 3rd party integrations. No hidden costs. No wasted time.
Just a solution as unique as your business's needs.
The Risks of Non-Compliance
Not complying with privacy and data laws and regulations could cost your SaaS solution dearly. Failing to follow privacy policies and regulations for specific countries or specific industries may lead to:
Hefty fines
Lawsuits
Imprisonment
In some cases, failure to comply with privacy policies and data regulations may result in your product's use or business operation being banned in certain areas, jurisdictions, or countries.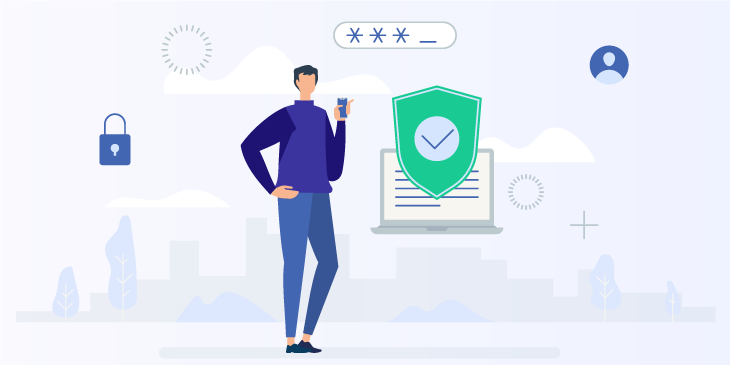 Non-Compliance:

A Case Study
A helpful example of a global business that's facing non-compliance litigation is TikTok.
This popular video-sharing platform is owned by the Chinese company ByteDance and has more than 800 million users worldwide. In 2020, the U.S. labeled TikTok a national security threat over concerns that users' data wasn't secure.
The issue brought to court was the collection of children's data without parental consent. This data included phone numbers, videos, exact locations, and biometric data.
The original class action complaint claimed that TikTok didn't gain consent or notify users about collecting their biometric data. It also alleged that TikTok shared and profited from the data.
The claim was made on behalf of all underage users, whether they had active accounts or not. In April 2021, TikTok requested a settlement of $92 million (but this hasn't been approved yet).
Although TikTok isn't a SaaS company, its global reach and the collection of personal data parallels that of any SaaS solution. From this case, it's clear that data privacy issues can have costly consequences.
5 Steps To Business Compliance: SaaS Audit Checklist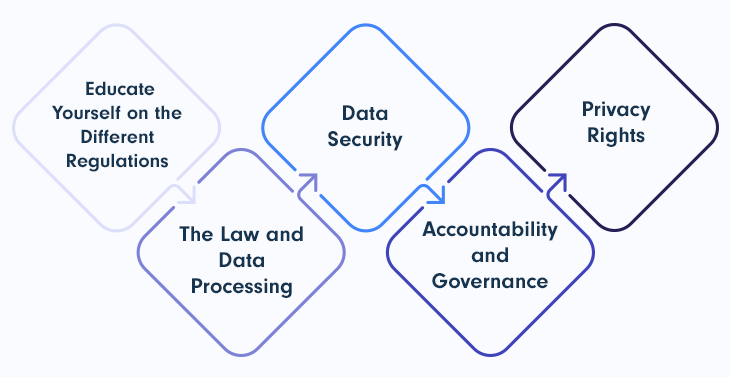 1. Educate Yourself on the Different Regulations
It's vital to stay up-to-date with the latest data privacy regulations to become or remain compliant. This is particularly important if you're looking to expand your business to other countries or regions or within a specific industry, as regulations can differ widely.
We've included some of the most common and widely known for you to take a closer look at, but this is just a small selection of the data privacy regulations around the world that can affect your business.
Examples of Important SaaS Compliance Regulations and Standards
Service Organizational Control 2 (SOC 2)
Service Organizational Control 2 is an auditing process based on the American Institute of Certified Public Accountants (AICPA) 'Trust Services Criteria.' Companies can use it to check whether their information systems adhere to the SOC 2 principles.

SOC 2 is specifically designed for organizations that store customer data in the cloud. It's therefore applicable to nearly all SaaS applications and is one of the most common compliance frameworks. To become SOC 2 compliant, your business will need to establish and follow strict data policies. These cover the security, availability, processing integrity, and confidentiality of any data stored in the cloud.
E.U. General Data Protection Regulation (GDPR)
The General Data Protection Regulation is a comprehensive European Union legislation that provides data rights for individuals and increases compliance responsibilities for organizations and businesses. GDPR stops companies from overreaching and provides citizens with the assurance that businesses are handling their data correctly. The core function of the GDPR is to give citizens more control over their data. It also gives regulators more power to fine organizations that break this law.

Under the GDPR, EU citizens can access their data, correct errors, erase their data, object to processing their data, and export their data. Conversely, the GDPR requires companies to provide information on the purpose, nature, and storage duration of data.

Companies operating within GDPR guidelines must also inform their customers if there's a breach in security as soon as they become aware of it. Protections must be in place to prevent these breaches, and If not, the company can face massive fines.

Even if your software as a service business is based in the U.S. or elsewhere, GDPR remains vital to understand, as you may have some reach in European countries or with European customers.
Payment Card Industry Data Security Standard (PCI DSS)
Launched in 2006, the Payment Card Industry Data Security Standard is a set of requirements intended to ensure all companies that process, store, or transmit credit card information maintain a secure environment. The standard was created to increase controls around cardholder data and reduce credit card fraud by introducing strict security standards and improving account security throughout the transaction process.
PCI DSS is administered and managed by the PCI SSC (Security Standards Council), an independent body formed by Visa, Mastercard, American Express, Discover, and JCB. PCI DSS applies to any organization that accepts, stores, or transfers cardholder information, regardless of their size or the number of transactions they handle.
While there are 12 clear conditions to obtaining PCI DSS, each comes with many specific sub-requirements. Compliance also requires adopting and adhering to a specific information security policy, making it incredibly difficult to obtain. There are four different PCI compliance levels, each of which are assigned to a business based on the number of transactions it processes annually.
California Consumer Privacy Act (CCPA)
The California Consumer Privacy Act of 2018 provides Californian consumers with enhanced privacy rights and consumer protection. CCPA regulations provide guidance on implementing privacy law rights for California consumers and give greater control over what information companies collect about them and how they are used and stored.
It also provides consumers with the right to delete personal information collected about them, the right to opt-out of having their personal information sold, the right to non-discrimination for exercising these rights, and the right to notices explaining their privacy policies.
The International Organization for Standardization (ISO)
The International Organization for Standardization prepares standards through the use of ISO committees. It also works with the International Electrotechnical Commission (IEC) on electrotechnical standardization matters and provides criteria for Information Security Management Systems (ISMSs). These look at information risks and help companies identify and manage them.
ISO/IEC isn't a regulation as such, but rather a set of standards that you can use to manage your security risk compliance. You can use it as a starting point for a formal assessment to get official accreditation from certified auditors. This requires submission of an information security policy, a risk assessment process, and evidence of security monitoring.
SaaS companies can use the ISO/IEC standard. What's more, it can be applied to any industry, size, and market.
Industry-Specific Regulations in the U.S
Beyond the more general or commonly encountered regulations and standards mentioned above, you'll need to be familiar with all other specific rules that apply to your SaaS applications in any country in which you operate. In the U.S, for example, you may need to consider the following:
Health Insurance Portability and Accountability Act
New York Cybersecurity Regulation
Federal Financial Institutions Examination Council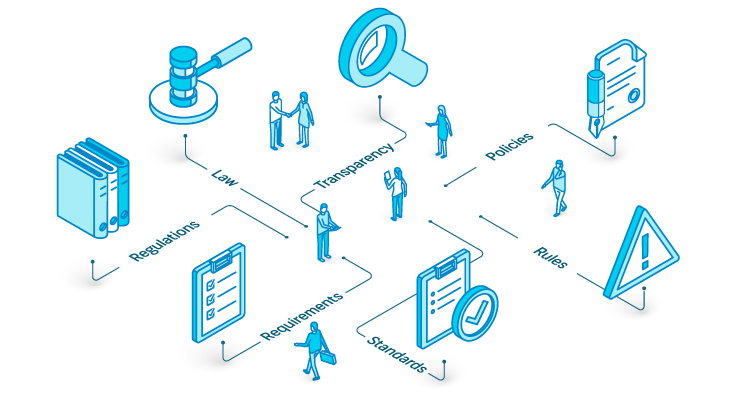 2. The Law and Data Processing
SaaS companies need to stay on the right side of the law regarding their processing of customer data, or else you might risk a lawsuit. You need to be very clear on why you're processing their information and what you're using it for. Let's look at this in a bit more detail as part of your SaaS audit checklist.
Data Protection Impact Assessments
It's essential to conduct a data-protection impact assessment. This assessment should include the kinds of data you process, the purpose of that processing, who has access to it in the organization and outside of it, how you plan to protect your users' information, and when you intend to erase it. The Information Commissioners Office (ICO) provides all the necessary information to create your own DIPA, including a sample template.
Legal Justifications and Information for Privacy Policies
Next, think carefully about why you're processing data, then inform your customers about your reasoning. This communication should explain how customer data is being processed, who has access to it, and how you're securing it. Lay everything out clearly and simply in your privacy policy.
3. Data Security
Data Protection Policies
SaaS providers need to be explicit about data security at all times. Include both of the factors below to ensure you remain compliant:
Data Protection by Design
This means that you consider privacy and data security at the design phase of any new system, service, process, or product. You must maintain security throughout the life cycle.


Data Protection by Default
This means that you only process the data that's necessary to achieve a specific purpose. Specify what this entails, and then inform your customers before the process begins.

Internal Security Policies
It's important to also create an internal security policy for your team members. Make sure that everyone is aware of your company's processes and priorities regarding data privacy and security.
Data Breaches
Furthermore, you need to have a process in place that mandates how you handle any data breaches (or potential breaches). This process should cover how authorities and data subjects will be notified, and all notifications should be in writing.


4. Accountability and Governance
There are a few more things to consider as part of your SaaS audit checklist:
Chief Compliance Officer
All SaaS companies should appoint an internal Chief Compliance Officer. This person will have the power and the responsibility to evaluate processes and put policies in place to protect customer data. They'll also be responsible for keeping up-to-date with changing laws and regulations.
Data Processing Agreements
Next, identify any third parties that handle the personal data of your customers. These could include email services, cloud servers, or analytics software. Sign a data-processing agreement with each of them. Most of these services should have a standard document in place already. Only use third-party services that meet stringent industry and regional standards.
Data Protection Officers
Make sure a Data Protection Officer is appointed. The GDPR states that an officer is involved in all issues related to personal data protection. This person will have an extensive range of different responsibilities. They will be shielded from interference from the organization and report to the highest level of management. This person has to have the legal and technical expertise to understand and implement privacy assessments and policies.
Meet PayPro Global.
Your Professional
eCommerce
Partner
No 3rd party integrations. No hidden costs. No wasted time.
Just a solution as unique as your business's needs.
5. Privacy Rights
Coming to grips with your customers' privacy rights is another essential step in completing your SaaS audit checklist.
Procedures to Protect Users' Privacy
Make sure your procedures are customer-centric. Always ensure your customers feel comfortable that you're storing their information securely, and alleviate any worries by being transparent about its use.
Customer Access to Information about their Personal Data
Your customers need to be able to find out what personal information you or third parties you work with hold on them. They must be able to amend incorrect data and ask for their data to be deleted.
Customers also need to know how long you plan to store their information and why it's being kept for that length of time. This information should be freely available, at least the first time it's requested. What's more, the information should be available within a month of the customer's request.
SaaS Compliance Tips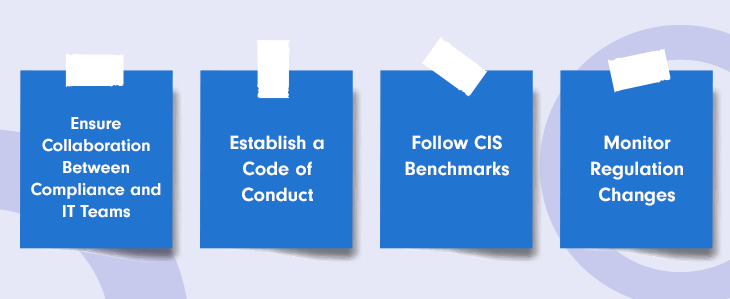 Ensure Collaboration Between Compliance and IT Teams
Your compliance department or officer will need to work closely with your IT team. It's also a good idea to arrange training for staff via your HR department. If you carry this out correctly, training should help you remain compliant.
Establish a Code of Conduct
Establish a code of conduct for your specific compliance program to define its purpose clearly. This code will ensure that your team's behavior aligns with the program and its related privacy policies.
Follow CIS Benchmarks
Make sure your data infrastructure is following Center for Internet Security (CIS) benchmarks. These are a set of guidelines to safeguard against possible cyber threats.
Monitor Regulation Changes
Stay up-to-date on any changes made to regulations and new laws enacted within your business's jurisdiction. Data privacy is now more valued than ever, and governments are tightening controls around data processing. Don't be caught off guard.
Closing Thoughts on Global Compliance for SaaS
The potential negative consequences of non-compliance can seem daunting, and with good reason. While eCommerce makes global sales a more straightforward process, the wide range of complex and ever-changing data privacy regulations means staying compliant can become a full-time job. Meeting global requirements for your SaaS solution is an essential step if you're serious about growing your business and remaining compliant.
Ticking all the right boxes will not only build trust with new and existing customers but also ensure you stay on the right side of the law and avoid SaaS risk. Whether you sell video games online or eBooks, software or Saas, the truth stays the same. The best way to ensure compliance and protect your business interests is by finding a trusted party with years of industry experience who can ensure you are safe and secure, no matter where your customers are.
Visit PayPro Global or get in touch today. We'd love to discuss how you can become a fully compliant, successful business.
It doesn't take luck to make it, but it does take knowledge. Be the first to learn the latest industry insights and must know marketing tips and tricks. Sign up and enjoy! Always informed. Never Spammed.