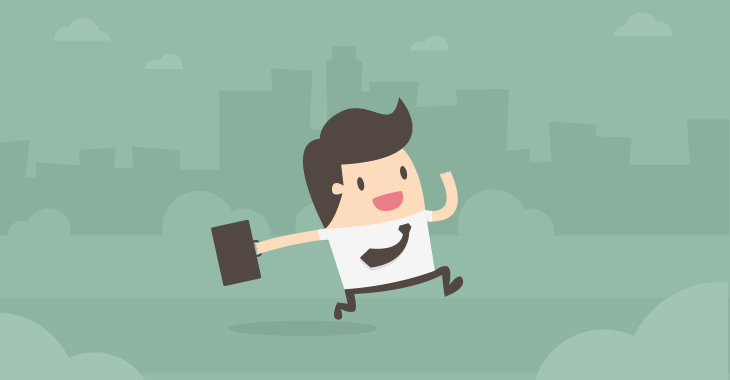 Published on May 17, 2018
Updated on May 24, 2022
GDPR`s Silver Lining: Good news lay ahead !
There has been a lot of complaining about the GDPR regulations. There are so many ways to look at this issue that simply opening the topic at a meeting could raise more controversy than one could possibly imagine. But let's have a closer look at this set of regulations to better understand where the truth lies. However, be warned. It could take weeks to look over this matter and we might not settle upon one clear definite conclusion.
To begin with, the GDPR is incredibly complicated and trying to understand it and comply could get people in a bad mood. Still, let's not get discouraged and try to make the best of all the information we have at our disposal.
GDPR is the EU's way of saying that they are with the people and perhaps on a softer tone, they are sending out the message that they are done with the cluster in the emails. The truth is somewhere in between. As a marketer, you want to make the best of all your mail marketing campaigns. You want to send out newsletters, messages on updates or promotions, but you might not be aware that your customer might be receiving hundreds of similar messages.
Conflicting views over the GDPR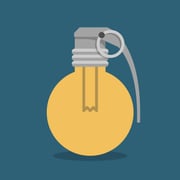 The problem is that unlike your newsletters which have appeared as a result of a subscription, there are other marketers that might be using the customer's personal data in an abusive manner. So, from where the customer stands, GDPR seems like a breath of fresh air and a ray of hope that finally someone out there is going to ask his consent on whether or not his personal data should be used.
From the marketer's point of view, the GDPR legislation means pressure to comply, serious consequences if the implementation process fails and a lot of work to get everything done. Plus, D-day is almost here, which makes the stress level skyrocket. However, as an entrepreneur, tempted as you might be to think of the GDPR as a horror show, you should look on the bright side, because, believe it or not there is such a thing.
Meet PayPro Global.
Your Professional
eCommerce
Partner
No 3rd party integrations. No hidden costs. No wasted time.
Just a solution as unique as your business's needs.
When good news come in the worst shape
You might have read thousands of articles by now on how these new regulations will destroy your workflow. These articles have not told you the best part.You know what they say. Replace negative thoughts with positive ones and positive results will soon start appearing.Where do you look for hidden gems? In the GDPR regulations, of course.
Consent is good. Consent is a friend.
So, you have to ask for consent. You have to work twice as hard to clean your database and make sure everyone is on the same page with you, so why not take advantage?
When you are asking for consent and when that consent is given to you, that's the moment you know you can count on the people who've said yes.
Time to Market. By the book.
Once you have implemented all the GDPR regulations and your database is cleaned, you know that the remaining customers are the ones that can be transformed into actual buyers. Basically, you are cutting down on your losses as you no longer have to pump money into complicated email marketing campaigns, with no real chances of success or at least none that can be accurately foreseen. You are sending a message and that message is going straight to the people who are actually willing to listen.
When you are limiting the number of ears that will be closely listening to your megaphone, your targeting capabilities are far greater than what you might have expected. In plain talk, this means that you will be able to conduct campaigns that go directly to the target.
Let's talk effectiveness.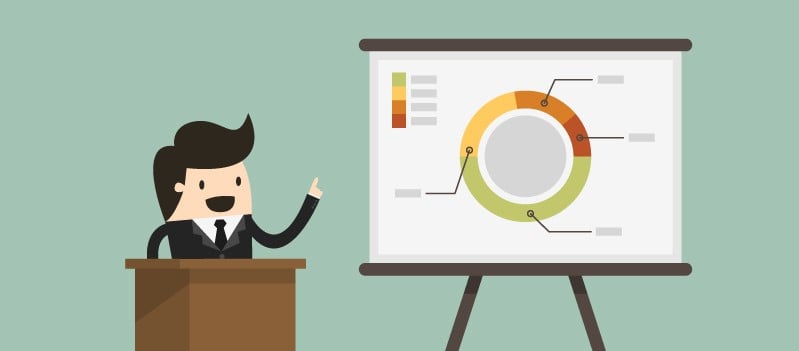 So, you've made the changes, done the hard work, modified the way your company does business, becoming 100% GDPR compliant. What is more, you've cleaned your database and maybe lost a few subscribers. Nothing to be sorry about, as now you know where you stand and who is actually listening. After the spring clean, comes a summer of sales, this time, probably the first in a while, marketed by the book, with acceptable costs. Now, it's the time of reckoning. Let's see what happened with that marketing by the book. Did you do a good job or are there things that need to be improved?
How can one calculate effectiveness? Through sales, of course. No other calculation has been invented, as everyone's been so busy with GDPR. The hidden gem here is that this time, we are doing the math using a total of customers that has been through extensive changes. Your audience, the one that will deliver your oh-so precious insights is the one that has been through the GDPR filters and came out transformed. The idea here is that you are looking at a percentage of sales made from a modified, real audience.
Considering that percentage, you can draw your conclusions. The smaller it is, the greater the changes in your advertising strategy ought to be. The bigger the percentage, the louder the clapping, as you've done your job just right. And because you've done your job right, because you have turned and are now GDPR compliant, you can enjoy accurate reporting and analysis. That's the lesson to be learned here.
Final thoughts (for the time being)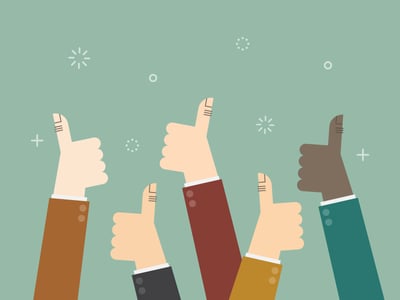 The bottom line is simple. The GDPR is a messy business, but it does have its advantages. And while you are working hard to comply with the EU's new set of regulations, you should also make the best of the bright side of the story. In a nutshell, here's what you will be gaining as a result of all that GDPR complying hard work.
Meet PayPro Global.
Your Professional
eCommerce
Partner
No 3rd party integrations. No hidden costs. No wasted time.
Just a solution as unique as your business's needs.
Consent means they're ok with what you are selling.
Consent means they want to know more.
Consent means that you are worth a place in their inbox.
And most importantly, giving consent means you have a door open to their interests.
GDPR may be complicated to implement, but at the same time it is beneficial for marketers. Change is good and even though everyone growls and screams at the thought of change, in the end it is appreciated. So look on the bright side, stay focused on the goals and treat change as an opportunity rather than a setback.
It doesn't take luck to make it, but it does take knowledge. Be the first to learn the latest industry insights and must know marketing tips and tricks. Sign up and enjoy! Always informed. Never Spammed.