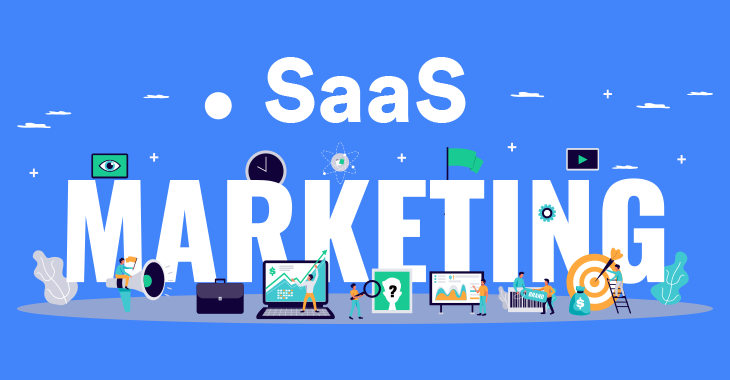 Published on January 25, 2021
Updated on September 1, 2023
SaaS Marketing Insights for 2021
The tech world is a never-ending roller-coaster of innovation, and software needs will continue to change as long as society keeps changing.
For your SaaS businesses to be successful, you need to know what's next for the industry. But how? How do you pin down something that hasn't happened yet? Step in, SaaS marketing insights.
When marketing your SaaS products, looking at key SaaS marketing insights is essential. They give you a clue as to what the next big thing will be to transform the SaaS world. If you don't get the clues, you won't be able to compete and sell your SaaS successfully. But before we dive into our top SaaS marketing insights for 2021, let's take a look at where our industry is at present, meaning the popular SaaS trends and tools.
Impact of COVID-19 on SaaS and Software Companies
COVID-19 has hurt industries worldwide - so it's no surprise that the pandemic has left its mark on ours. COVID-19's impact on your business will, of course, depend on your market niche. If you're in the healthcare business, you're probably doing quite well at the moment. Conversely, if you're part of the entertainment industry, you might not be in a good place.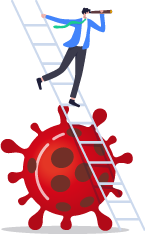 And while the world was focusing on the Saas vs on-premise vs off-premise debate, Covid was making its way into this industry segment. Despite the SaaS industry's talent for adapting, SaaS businesses have not escaped COVID-19. We doubt any SaaS marketing insights for 2020 could have prepared you for last year! According to Bain & Company, the pandemic has impacted 75 % of technology and SaaS companies' sales. Businesses have had to slash technology budgets or make department cuts.
If you're one of the SaaS businesses hit hard by the pandemic - it's safe to say life has given you lemons. Luckily there are some superior marketing techniques you can use to make lemonade. With that being said, let's get into the SaaS marketing insights for 2021.
Trends Set to Transform the SaaS Industry
With so many economies struggling, competition in the SaaS industry is surging. Globally, SaaS businesses will be upping their game to stand out from the competition and reinforce their SaaS revenue infrastructure. They'll be on the hunt for all the ultimate SaaS marketing insights they can find!
For your business to succeed, you'll need to figure out how to keep existing clients and attract new ones, and you must make sure your client base isn't poached by a competitor. It's kind of like the Hunger Games but for tech tributes. Understanding SaaS marketing insights and working with a dedicated payment partner capable of extracting data ready to be used in your strategies are crucial steps
To help you succeed, we've compiled a list of the ten SaaS marketing insights for 2021 that you should explore.
Meet PayPro Global.
Your Professional
eCommerce
Partner
No 3rd party integrations. No hidden costs. No wasted time.
Just a solution as unique as your business's needs.
Leaning Towards PaaS
SaaS marketing insights for 2021 wouldn't make sense without including Platform as a Service (PaaS). PaaS is a cloud computing model used by third-party providers to send you software tools via the internet. PaaS stores software on their platform, so users don't have to install the products to use them. Users get to access PaaS offerings through a web-browser.
Here's why leaving towards PaaS is one of the SaaS marketing insights to watch:

Convenient
PaaS tools are easy to use and convenient for users. Providers supply their infrastructure and IT services in a completely accessible way. With one click, users have everything they need to work - no downloads, no confusion, no hassle.

Cheaper
By offering pay-per-use, PaaS providers remove the expenses of on-premises hardware or software. This cost-saving mechanism makes it cheaper than in-house alternatives.

Versatile
PaaS is accessible through public, private, or hybrid clouds. It can cater to many different business needs like information security. The robust and flexible nature of PaaS allows users to scale their businesses easily.

Better User - Experience
PaaS lets users build add-ons to original products and develop custom applications to add to their core services. Allowing users to adapt and personalize their experiences increases growth and customer SaaS retention.

Safety
The security of PaaS gives users peace of mind. Users can perform regular upgrades without compromising their on-premise hardware or software. Regular updates lead to better-run businesses and more profit.
With so many benefits, it's easy to see why leaning on PaaS is one of our top SaaS marketing insights for 2021.
Micro-SaaS
Micro-SaaS also makes our list of SaaS marketing insights for 2021. Micro-SaaS is a 'small' SaaS. This SaaS focuses on targeting niche markets, using minimal resources to problem solve.
Using SaaS marketing insights like the Micro-SaaS model has loads of benefits:

A big benefit to building a Micro-SaaS business is the ability for rapid growth. Fewer resources mean less liability in start-up costs. Micro-SaaS is one of those SaaS marketing insights you can really afford.

Because micro-SaaS is run by small teams, direct customer communication is possible. This lets businesses better cater to customer feedback and build stronger customer relationships. Customer satisfaction leads to retention, which means profit for you!

Another benefit to Micro-SaaS is the fact that it is location-independent. You can travel the world and still know that your business is flourishing.
Personalization
Customers value companies that put effort into making their customer-experience personal. Personalized marketing means using audience data to meet your customer's individual needs. Personalization in SaaS gives users exactly what they want - saving them time and making it easier to use.
Personalization is one of those SaaS marketing insights you can use to engage directly with your customer. There are loads of personalized marketing techniques available like:


Personalization leads to more leads, sales, and subscriptions. This makes it one of the best SaaS marketing insights for 2021!
Growing Reliance on AI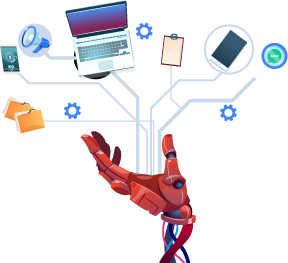 Incorporating artificial intelligence (AI) also makes our list of important Saas marketing insights in 2021. AI-centered SaaS can be installed to optimize your SaaS products or services. Its analytics tools can predict what customers will do next, source talent, and optimize pricing mechanisms.
AI holds significant benefits for the IT security industry specifically. The technology increases threat detection and the identification of common threat patterns. This helps to de-risk cyberattacks before they descend on software systems. Your cybersecurity will be more effective, affordable, and accessible.
AI is one of the most far-reaching SaaS marketing insights for 2021. Here's why:

AI Amplifies Automation
You can use it to eliminate repetitive tasks via machine learning. AI chatbots also help you address customer queries quickly.

AI increases Sales Productivity
AI can process large amounts of data, leaving sales teams more time to close leads.

AI Facilitates Hyper-personalization
AI can give you SaaS marketing insights by zooming in on user preferences. By analyzing user action, AI technology can narrow down user wants and needs. This helps improve any new feature and function design.

AI Provides Predictive Analytics:
Using AI, you can detect changes in behavioral patterns before feedback is received. This helps you resolve user-experience issues faster - saving you money in the long run.
Expanding Freemium Offerings
A top SaaS marketing insight for 2021 is expanding your business's freemium offerings. The SaaS freemium model allows you to give away a part of your product in exchange for user interaction. All freemium models have the same basic structure: freemium attracts new users - users get hooked - users turn into subscribers by going premium.
Expanding your freemium offering can do wonders for your business:

The model offers easy sharing so users can share your product with others.

The 'free' in freemium persuades people to give your product a try with zero risks.

Easy sign-ups with freemium make your product more accessible.

Like most things, free stuff is attractive to most people!
Remember, SaaS marketing insights are only helpful if they work with your business. Before opting for the freemium model, ensure it's a viable and effective option. Look at your revenue stream – is your application making enough money to support a load of free users?
Customer-Centric Mindset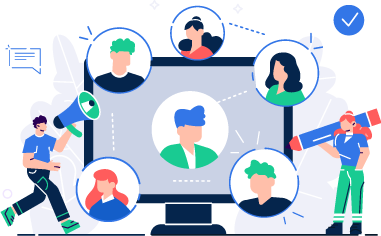 A customer-centric strategy is one of the game-changing SaaS marketing insights for 2021. How you build customer relationships matters to the success of your SaaS business.
This strategy helps you collect valuable data and improve your customer's experience. By analyzing your customer's behavior, you gain insight into their interests or needs. You can then use this information to create products that customers want. SaaS marketing insights like this one directly impact your product quality.
By prioritizing your customer, you create a user experience aligned with customer needs. You'll build loyal, long-term relationships, increase customer lifetime value, and decrease churn rates.
Utilizing Video Marketing
Did you know that most of the information transmitted to our brain is visual? It's easy to understand why video marketing leads to a huge boost in user engagement. Utilizing video marketing means tapping into our most dominant sense - vision.
Video marketing might seem tricky, but it's one of the biggest SaaS marketing trends for 2021! Not only is video marketing a versatile and profitable tool, but it's also popular.
People like things to watch on the go, so cell phones are the perfect vehicle to drive video marketing. It's a marketing no-brainer - easy-to-consume material streamed through the thing users take everywhere.
Here are some reasons why video marketing is one of the hottest SaaS marketing insights around. Video marketing:

Boosts conversions and sales.

Show great return on investment.

Helps build user trust through engaging and emotional content.

Mobile friendly and accessible.

Provides easy-to-follow product explanations.

Ideal to engage lazy buyers.

Easy to share content.
Building a Brand Experience
When it comes to SaaS marketing insights for 2021, creating a brand experience can't be left out! It's a great way to encourage users to buy in and attract new customers. But what makes a compelling brand experience?

Every interaction your customer has with your brand is a building block for creating your brand experience. If you want this experience to foster brand loyalty, you must make it enjoyable for users.

Ensure your brand's tone is consistent in all your marketing content and channels. Being consistent shows customers that they can rely on your brand to always deliver what's been promised. General SaaS marketing insights show that inconsistency drives away your customers - you don't want this!

Create a voice for your brand that makes it stand out from the crowd. Make sure this voice aligns with your marketing strategies and customer wants. You want to build an emotional connection between your brand and customers - finding the perfect voice to speak for your brand is imperative.
Meet PayPro Global.
Your Professional
eCommerce
Partner
No 3rd party integrations. No hidden costs. No wasted time.
Just a solution as unique as your business's needs.
Transaction-Based Models
Business models significantly impact the time, skills, and experience needed to run and grow a business. For your SaaS companies to flourish, you need to pick the right model for your business. That's why we entered transaction-based models on our top SaaS marketing insights list for 2021.
How do they work? Transactional models generate revenue by charging a fee for facilitating a transaction between users on an online platform. They can provide specific services in demand for the customer, and SaaS companies can change from outsourcing vendors to valuable service providers. Everyone wins!
Here are some reasons why our SaaS marketing insights list includes transaction-based models:

Payment is based on the number of transactions processed by the service provider. You give customers more financial control to determine how many transactions they make.

Transparency from customers and service providers is mandatory. As a result, there is complete visibility of work anticipated and the dependency the customer has on the provider. This helps keep providers accountable and to avoid service delays!

It's the perfect model for transaction-based pricing as it's easy for users to understand.

Customers know they will not have their service disrupted during lean or peak times. This gives them the confidence to transact in whatever way they wish - no rush or stress of being cut off or slowed down.
How These SaaS Marketing Insights Can Inform Your Business Strategy
It takes time and research to get SaaS marketing right. Unlike achieving global SaaS compliance, where you need to follow specific steps, SaaS marketing is very much a question of mastery. The more time you invest in understanding transformative trends, the better. That's why understanding SaaS marketing insights is vital for your business's success.
SaaS marketing insights help you create a compelling customer journey for your users. With skillful marketing, your business can save your customers time, money, and stress. You can use them to communicate the message that you know what they want and how to get it to them. It's time to position your company as a dynamic trendsetter in the SaaS industry using these marketing insights for 2021!
It doesn't take luck to make it, but it does take knowledge. Be the first to learn the latest industry insights and must know marketing tips and tricks. Sign up and enjoy! Always informed. Never Spammed.