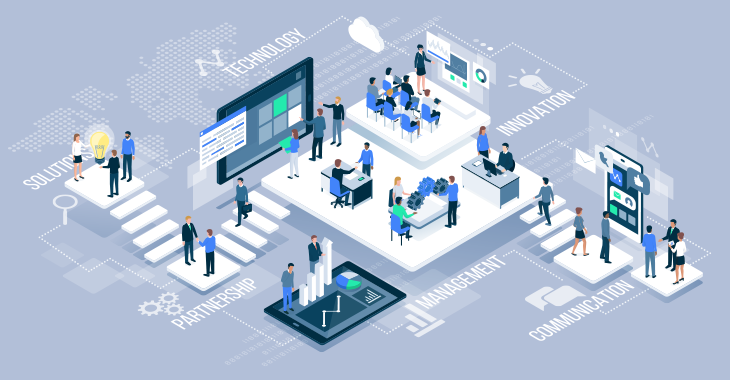 Published on September 20, 2022
Updated on September 1, 2023
Best Micro-SaaS Ideas, Tips, and Trends for Business Owners
The SaaS industry is booming and has increased in size by around 500% over the last seven years. This success can be attributed to the increasingly popular subcategory of micro-SaaS businesses. These businesses fall under the greater SaaS umbrella but cater to a niche market and use a smaller number of resources.
These micro-SaaS solutions are less complicated, quick, cost-effective to build, easier to manage and control, and usually focused on one core function. It's no wonder many entrepreneurs are looking to tap into the micro-SaaS market. To learn more about micro-SaaS businesses and how to start one, check out our blog post on building a profitable micro-SaaS business.
In this article, we're looking at how to create marketable micro-SaaS business ideas and build them into an impressively profitable product. With these great ideas, you'll be able to break into your chosen market and understand the best strategies for your business to thrive.
7 Top Tips to Implement Now
1. Achieve Strong Product-Market Fit
Finding an idea that will translate into a profitable micro-SaaS business isn't as easy as it seems. Research from CB Insights shows that a lack of market need, at 35%, is the second biggest reason for startup failures. So you need to ensure that your product is viable and that you have thoroughly investigated the market. But don't worry, we are here to provide our top tips for achieving a winning product-market fit.

Find a Simple, Niche Business Idea
Your business idea should solve a specific problem for a group of potential customers. One great way to do this is to keep an eye on the latest tech trends and to identify an area where you could do better than the solutions that are currently available. We'll chat more about these trends later. You could also spend time reading posts on forums and subreddits to discover people's pain points in your industry to come up with possibilities.
Investigate Vertical Micro SaaS
Many founders think that targeting horizontal markets, where a product meets the needs of a range of customers across different sectors of the economy, is best in terms of profits and success. But in the case of micro-SaaS products, often the vertical market is preferable.
If you target a vertical market, you're focusing on the industry and looking for specific solutions to pain points found within that industry. A simple way to identify these common problems is to follow discussion groups online and on social media. By understanding what needs are evolving, you'll be able to determine the common hurdles and whether you can solve any of them.
Look for a Growing Market with Similar Players
When you think you've come up with a viable idea, you must ensure there's an existing market for it. You may feel like you should choose an entirely new product where there is currently no competition. But if you search for your product and nothing even vaguely similar pops up, it may be a sign that there's no appetite for your product.
You will require some level of competition from similar players and a market you know will continue to grow. You can determine where your product will fit into the niche market.
2. Build Your Audience and Find Your Customer Base Before Launching Your Product
Once you have your idea, you'll need an audience to market it to. First, define your target audience, then determine how you'll reach your ideal customer base before launching your product. These first customers will test your product, and with honest feedback during your launch, you will be able to gauge if this is a road you want to go down when starting your Micro SaaS business.
The best way to build an audience in today's world is to start with social media. Establish a presence on Facebook, Instagram, Reddit, Twitter, LinkedIn, and TikTok, or wherever your potential customers spend their time. You want your product to stand out and be seen by the right people. Put out some initial posts and interact with people in your target communities, and you'll be able to attract their attention and hopefully build some early adopters.
3. Keep Costs Low
Since low-cost is defined as micro-SaaS businesses, remember it's where the potential for profit lies. A micro-SaaS business is generally simple to develop, involving less complex code, and usually performs only one function.
It's easy to implement and does not require too many resources. Because it's such a niche product type, support is easier to manage and less labor-intensive. But your development, implementation, and support costs must remain low to get your business.
4. Build Your MVP Yourself
Building a minimum viable product (MVP) is essential to test whether your product will work in the real world. It's vital that you, as the founder, can create at least your basic MVP. If you can code, then schedule a few weeks to develop the product. If you can't code, there are SaaS app builders that will build your MVP in 24 hours!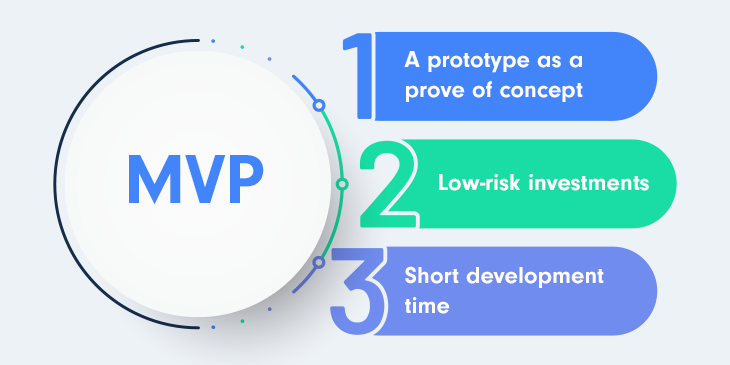 The goal is to build and launch it as quickly as possible, focusing on its core functionality. Then, if you discover any fundamental flaws, starting again won't cost you a lot of time and money.
5. Implement the Correct Pricing Models and Tiers
In a world of vast SaaS businesses, you want your SaaS platform to be more cost-effective than your competitors. Once you've worked out the question as to whether customers are willing to pay for a product that solves a problem, make sure that your product is offering the most value for the best price on the market. McKinsey estimates that up to 30% of the thousands of pricing decisions companies make every year fail to deliver the best price.
At this stage, you might not have the funds for complex marketing campaigns to drive customers to your product, so instead, you need to be better than your competitors. The more niche your product, the easier it is to offer a cheaper alternative to businesses having to create their solutions to a problem.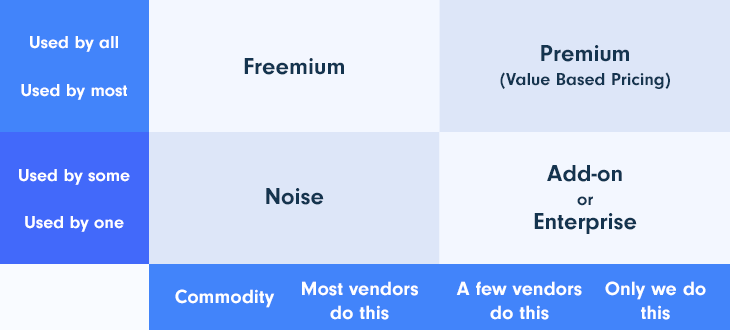 Regarding pricing models and tiers, micro-SaaS follows similar trends to specific SaaS businesses. We've written all about SaaS pricing strategy, so you can read more about the details for some additional help on this initiative.
If you're launching a micro-SaaS business, in the beginning, keep things simple. You want to get customers through the door and sign up.
Some tips for pricing micro-SaaS:
Keep the pricing tiers to a minimum
This lessens the cognitive load on the customer: they need only decide whether to sign up or not. And if you have a freemium product, keep things simple with only that one free option and one paid option. Remember, you are trying to keep things simple!
Use a free plan
If your product has features that can be scaled down, or if there are usage limits you could set, your product could be a good candidate for a free plan. When you're first launching your product, this can get it launched quicker and provide great reviews and product feedback.
Implement a free trial
Initially, this can keep friction low for customers and allow them to try before buying. Make sure your trial is for an adequate duration because if it's too short, people may not sign up. If it's too long, they may leave thinking they may explore the product for later or even forget about it.
Choose the correct value metric to scale your pricing
Think carefully about the key performance indicators your small team needs to increase to scale your pricing. Some careful planning in setting goals and objectives for success is a must because you may be surprised how quickly things go south without any data to measure. Track sales, customer feedback, and the costs of your business operations to know where you stand and what you need to improve to turn your product into a profitable business.
Keep your prices low, but not too low
You want your product to be cost-effective but not priced so low that you attract customers who aren't serious about the product or feel it should be free. In the beginning, aim for about a quarter of the price that you would ultimately like to charge, and gradually scale up.
6. Be Rapidly Scalable and Marketable to Businesses
When you're getting your micro-SaaS business off the ground, you need to ensure your business can grow with the needs and demands of the businesses you aim to serve. Even more importantly, you must ensure that you're filling gaps in their day-to-day work and showing value and ROI.
One way to approach this is to look at the work businesses regularly pay contractors or freelancers. Can you build a SaaS solution that can do this work repeatedly but more efficiently or cost-effectively? A way to get into this environment and locate these opportunities is to become a consultant in your desired field, which allows you to get a feel for customer needs.
Another way to make your micro-SaaS idea more successful is to extend it onto growing platforms. Look for successful platforms, and then comb through discussion forums and social media to see if there are any specific features that customers are looking for but which the company isn't likely to build themselves. The goal is to create a product that can stand alone successfully, produce recurring revenue, and integrates effectively with larger platforms.
If, however, you're building your micro-SaaS product with specific target businesses in mind, rather than a larger platform, look to smaller online businesses at the start of your journey. Big companies often are required to jump through many administrative hoops, while individual freelancers can face budget constraints on their own and move much more quickly. So, small businesses are the sweet spot here. Look for online businesses in eCommerce, publishing, or even SaaS themselves. They make up the ideal micro-SaaS customers and may be great partners as your business grows.
Meet PayPro Global.
The industry's most innovative eCommerce Partner
Unlock unprecedented growth with PayPro Global leading-edge eCommerce solution. From comprehensive tax management and simplified payments to automated billing, gain access to all the necessary tools to scale your SaaS business worldwide.
7. Partner with an Ecommerce Platform
Once you're ready to launch your micro-SaaS business, consider partnering with an experienced eCommerce platform. They can help your revenue grow by taking care of the things that divert your attention away from the product itself. A reputable eCommerce partner will handle subscription management, sales tax, global payments, compliance management, reporting, invoicing, customer support, and more.
Very few successful businesses reach the top tiers of success alone. Many have grown by forming partnerships with top eCommerce platforms. This helps them expand their capabilities and profits most cost-effectively. Work with an eCommerce platform to set your micro-SaaS business up for success.
8 Trends to Harness for a Profitable Micro-SaaS Business
We've compiled a list of the current trends to investigate when looking for viable micro-SaaS product ideas.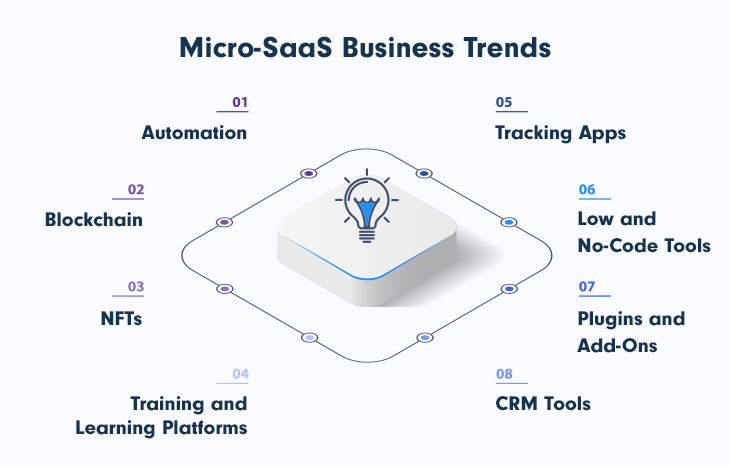 1. Automation
Did you know the global AI market is set to reach $190.6 billion by 2025. Artificial Intelligence and Machine Learning have become very popular with businesses to automate tasks or processes in their workflow. You can create tools specifically for developers, marketers, or salespeople. Another option is for employees to develop tools that automate everyday tasks like scheduling meetings or sending reminder emails. Make customers' lives simpler by taking on tasks they're regularly wasting time on, and chances are you'll go far.
2. Blockchain
A blockchain is a decentralized ledger of all transactions across a peer-to-peer network. While blockchain isn't a new technology, it's increasingly being used to cut out the central clearing authority in financial transactions and is often used to create smart contracts. Worldwide spending on blockchain solutions hit $6.6 billion in 2021. Blockchain users can track transaction settlement, get better shipment data, prevent compliance violations, and so much more, which is why it is rapidly growing.
3. NFTs
Non-fungible tokens (NFTs) are unique cryptographic tokens that exist on a blockchain and cannot be replicated. They can represent real-world items like artwork and real estate. While much of the world is still confused about this concept, the NFT market soared to $22 billion globally in 2021, as more people invested in digital images. Using NFTs makes buying, selling, and trading art and property more efficient while reducing the probability of fraud. The virtual marketplaces using NFTs and their activities provide various micro-SaaS opportunities.
Meet PayPro Global.
The industry's most innovative eCommerce Partner
Unlock unprecedented growth with PayPro Global leading-edge eCommerce solution. From comprehensive tax management and simplified payments to automated billing, gain access to all the necessary tools to scale your SaaS business worldwide.
4. Training and Learning Platforms
Many users turn to the internet to learn new things and add to their skill set by increasing their knowledge. As a micro-SaaS business owner, you could create and monetize unique training and learning opportunities. Partnering with other experts would open new markets for expansion and growth.
5. Tracking Apps
Tracking apps can be helpful for both businesses and individual users. For example, businesses often turn to programs for tracking their sales and income. Individuals may use an app to track their personal spending and help them budget.
6. Low and No-Code Tools
There will always be a market for tools making complicated tasks simpler. And creating low or no-code packages caters to those seeking solutions that don't require an understanding of code. These tools can help users build websites, plan their lives, or automate tasks. We've seen an increase in drag-and-drop applications, where the learning curve is low, so people are incentivized to save money and buy an app, saving themselves from hiring someone else to do the work for them.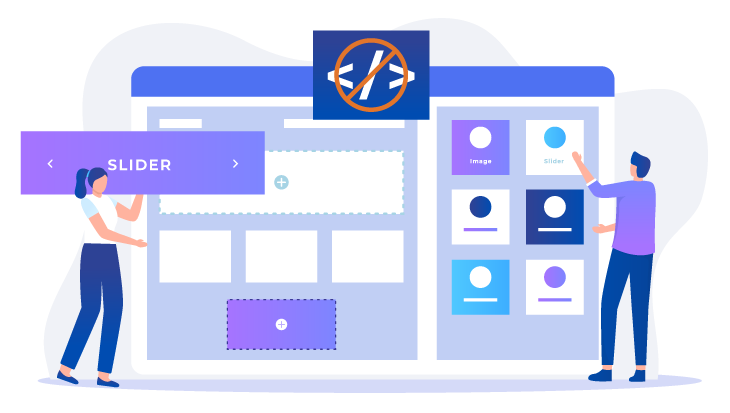 7. Plugins and Add-Ons
A plug-in or add-on is software that adds new functions to a program without altering it. These are perfect for micro-SaaS developers as they can create a product that caters to a definite need a user has without having to change their workflow or install additional software. They can be simple but so effective. Examples are plugins for HubSpot Sales, Grammarly, Salesforce, and Mailchimp.
8. CRM Tools
The Customer Relationship Management cycle includes sales, marketing, orders, support, and feedback. These different lifecycle areas can be utilized to create micro-SaaS that caters to a specific area with limited features but a superior design. For example, tracking orders, sending cold emails, or managing support tickets are a good place to start.
Concluding Thoughts on Developing an Impressively Profitable Micro-SaaS
Micro-SaaS businesses are providing entrepreneurs with great opportunities for creating simple yet effective and profitable businesses using few resources. Use this article to hone your micro-SaaS ideas into a thriving business.
If you're looking to drive growth in your new business and need assistance with subscription management, international taxes, invoicing support, customer support, and payment gateways, let PayPro Global be your trusted eCommerce partner. We've been in this business for many years and have never met a partner we didn't enjoy helping grow their business. Reach out to us and say hi if you're looking for help. You'll be glad you did!
It doesn't take luck to make it, but it does take knowledge. Be the first to learn the latest industry insights and must know marketing tips and tricks. Sign up and enjoy! Always informed. Never Spammed.