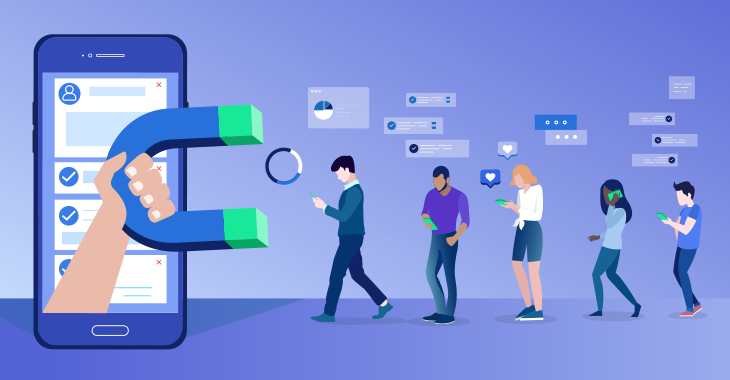 Published on November 9, 2022
Updated on May 10, 2023
SaaS Retention: 8 Ways to Keep Your Customers Paying
Losing valuable customers to churn is the stuff nightmares are made of for businesses part of the SaaS industry. While churn is inevitable, a solid customer-retention strategy, which has proven to be five times less expensive than acquiring new customers, can help to combat it.
Did you know that boosting customer retention by 5% can actually increase profits by 25-95%? Furthermore, businesses have a 60-70% chance of selling to an existing customer versus a 5-20% chance of selling to new customers. It literally pays to focus on your existing customers!
We're here to cover everything you need to know about retaining customers and give you eight effective strategies to ensure your customers remain loyal and you can boost retention and, by extension, future revenue.
What Is SaaS Retention?
Retention, simply put, is the sum of activities SaaS businesses undertake and their corresponding strategies to retain customers. SaaS retention is a key metric that measures your efficiency to keep your customer retention rates high, getting customers to stay loyal to your product and engaging over the long term.

Why SaaS Customer Retention Is So Important
Customer retention is essential for a sustainable business since SaaS is based on a subscription model. It is a crucial indicator of a business's long-term stability, growth, and overall profitability and a good measure of overall customer satisfaction. In short, the higher your retention rate, the higher your revenue growth and lifetime value.
Optimizing customer retention is the most cost-effective way to maintain and increase recurring revenue. It's easier to upsell to long-term satisfied customers, and it increases their lifetime value, which is also essential. These customers are also more likely to become loyal advocates for your brand. Zippia research has found that 65% of a company's business comes from existing customers. Loyal customers can become a real recurring revenue engine.
On the flip side, if customer retention isn't done right, you'll likely suffer lost revenue, as acquiring customers is a costlier exercise. So if current customers churn before they have completed enough payment cycles for you to break even on their acquisition cost, you're using an ineffective growth strategy. Eventually, you could churn through your entire potential customer base, which would be disastrous for any business.
Defining Your SaaS Retention Strategy
One of the most important things you'll need to do is conduct a retention analysis to understand whether your customers are staying, churning, upgrading, or downgrading. Of course, the desired behavior is for your customers to renew their subscriptions and stay with you for as long as possible. Fortunately, customers who renew multiple times will lower the customer acquisition cost (CAC) and increase profitability. Make it a top priority to spend time defining your goals and carefully working out the best SaaS retention strategies to get there.
Meet PayPro Global.
Your Dedicated eCommerce Partner.
Thrive with the industry's most innovative all-in-one SaaS & Digital Goods solution. From high-performing payment, user retention, and analytics tools to complete tax management, as well as subscription & billing handling, PayPro Global is ready to scale your SaaS.
Sell your SaaS globally with PayPro Global!
Top 8 Strategies To Keep Your Customers Paying
These eight strategies will help you build strong customer relationships and prioritize customer engagement and increase retention. With boosted retention and reduced churn, you're making it possible to grow your business and increase its revenue.
1. Build Your Business around Customer Retention
A simple but effective strategy is to set internal metrics for every department to incentivize customer retention. Your sales, marketing, and product teams should all be working toward customer retention, with this metric being a top priority.
In practice, this might look like sales teams earning a commission only when customers demonstrate loyalty and renew their subscriptions. You can also limit the number of leads for which sales teams are responsible, thus narrowing their focus. For marketing, the quality of leads should trump quantity. And Product teams must have direct access to customers' feedback to help retain them.
Benchmark your metrics against classic SaaS retention metrics so you can understand your retention rate and how you're doing at reducing churn. You must carefully track CAC and Lifetime Value (LTV) to accomplish this. The math you always need to remember is that if you want to be profitable, your customer LTV must be higher than the CAC. Also, be sure to analyze your CAC payback period, as it is essential in optimizing costs.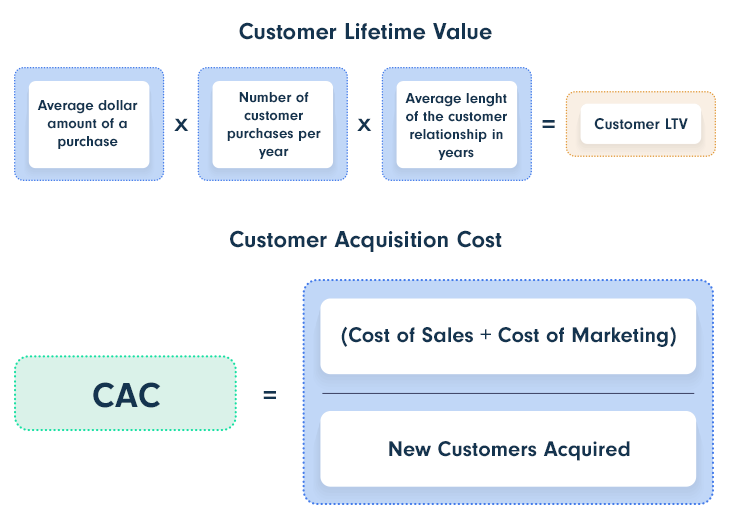 You'll want to track your product usage metrics to determine how your customers are using your software and then find out what they like or don't like. In parallel with this, measuring customer-usage behaviors, such as the frequency of logins, will provide great insights. You'll also need to look at user retention and Manheim Market Report (MRR) retention.
User churn or retention rates will indicate whether your positioning, customer success, and pricing are effective. You might have to switch to a different pricing model like the usage-based billing model. And MRR retention shows you if your company is sustainable. And lastly, don't forget to track your Net Promoter Scores to gauge customer satisfaction. You'll want to dig deeper than just the scores and use them to communicate openly with your customers.
2. Optimize Your Pricing Strategies
When thinking of pricing, you always need to balance value with profit. As part of your pricing strategy, decide how often you are billing customers and how you'll ask them to renew contracts. Customers who pay annually are less likely to churn than those who pay monthly, so encourage annual contracts, perhaps by making the monthly option more expensive. Then, continue to nurture those customers to ensure they stay signed up the following year. Look at our guide to pricing SaaS for all the strategy help you need.

To improve retention, we don't recommend giving discounts, as the benefits are short-term. The reason for this is simple - Discounts don't make customers more loyal. This might come as a surprise, but raising prices is the best way to gain your customer's loyalty.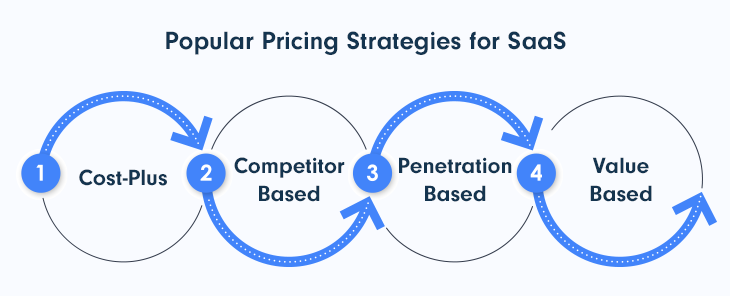 Studies have shown this increases the way customers see the quality and value of your product. A University of Texas study reports that customers use price to judge quality when evaluating products, showing they're more likely to engage with it, which increases retention. Best practices suggest using your profits to make sure customers get the best user experience to increase the likelihood they continue to renew.
3. Make Your Value Proposition Clear
Your value proposition is a short statement that communicates why customers should choose your product. Keep the value proposition brief and easy to understand. Provide customers with immediate "a-ha" moments in the onboarding process, where the value of your product is made obvious and clear. As they become paying customers, you'll need to deliver consistently on the value proposition. If you keep offering the same great value they signed up for, you will keep them subscribing and paying for the product.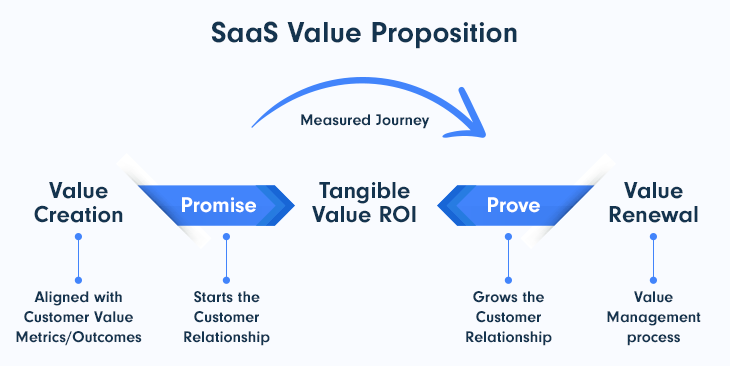 4. Deliver a Top-Quality Customer Experience
Ensuring a top-class customer experience can be rather complicated. But if done well, it can be the best strategy for keeping customers returning. These tips will help you do just that.
Set Customer Expectations
Always ensure your messaging about how you intend to add value is clear, and communicate precisely what will be given when shoppers sign up. You never want to over-promise and then under-deliver.
Focus On Onboarding
The customer churn rate makes its presence noticed often after onboarding, so make sure you focus on early product adoption and personalize the onboarding process for the best experience. Read our blog post on how to create the best onboarding process to ensure the greatest satisfaction for your customers and lower the churn rate.
Prioritize Security
Security and privacy are top concerns for SaaS users. Always show your SaaS customers that you're taking every necessary precaution to keep them and their data safe. After all, the consequences of non-compliance can end up being highly costly.
Use Reward Programs
Loyalty programs have become popular everywhere, so be sure to reward customer loyalty to show them your appreciation. This can be in the form of enticing discounts, upgrades, or freebies.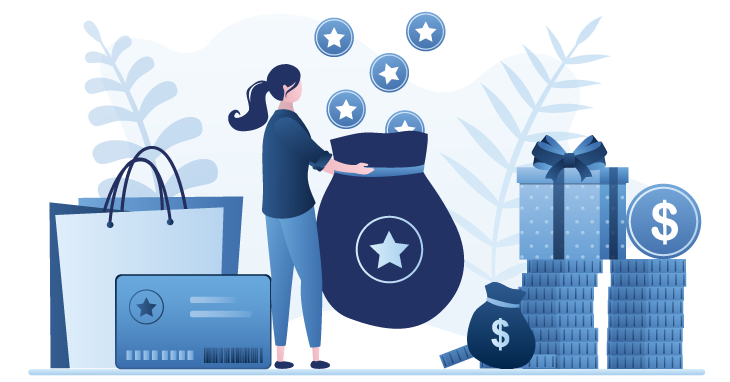 Gamify the Customer
Harness the human love of play, and make users feel like they are playing a game when using your product. Try experimenting through points, badges, fun messages, missions, or user rivalry, and see what kind of response you receive to plan for the future.
Utilize Upgrades
Releasing improvements communicates a desire to help customers achieve their goals while showing that you care about their experiences. They should see more value over time, which engenders loyalty. Upgrades prevent boredom or stagnation and add to the excitement of renewing the commitment.
Optimize Billing
You don't want to lose customers over logistical issues like failed payments or an overcomplicated payment gateway. Check out our posts on the SaaS payment revolution, and payment trends for more information on best practices when it comes to all things payments.
Provide Free Training
Offer webinars or training sessions as an added value to develop a deeper relationship with the customer and to build trust as you strive to be a partner that truly helps them grow their business.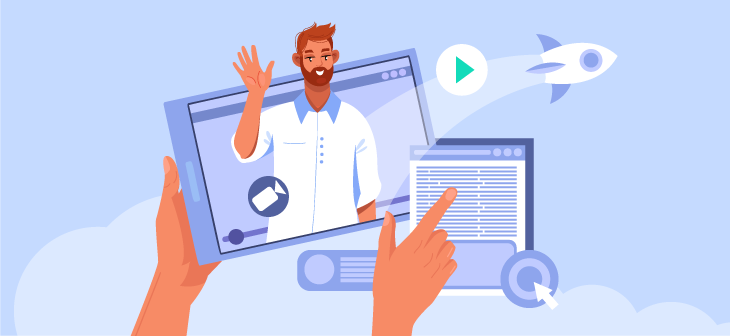 Reduce Product Friction
Remove any unnecessary steps from the user's purchase path journey. Use auto-fills, minimize sign-up fields, and use third-party accounts for registration. Today's customers are used to simplicity and speed when completing their registrations and transactions. Check out our guide to discover the 10 secrets to reducing customer churn efficiently.
Personalize Your Messaging
The more personalized the customer journey is, the more likely the customer will remain with you for the long haul. Show them that you can solve their specific pain point, and they will feel valued. Showing professionalism, experience, and knowledge as a company goes a long way in gaining respect. Your customer success team is essential in the support they provide users with.
5. Build a Support Community
Many customers want to feel part of a community built around your brand. The best way to do this is to develop a personal relationship beyond business. An engaged community can provide meaningful customer feedback and help other users to troubleshoot and ask questions about the product. If you support customers, you can help them get the most out of your product and preempt problems. Not to mention that a support community can help your business grow, being one of the most efficient customer retention strategies.
How to build a support community? Here are a few suggestions:
Be consistent with your brand values and tone in all customer-facing interactions.
Reach customers on the right platform at the right time.
Use social media to connect, not just to upsell or communicate about billing.
Use brand loyalists to encourage others to invest in the product or upsell.
6. Use Content to Address Issues and Educate Customers
Publishing informative and relevant content across various platforms keeps your product top of mind. If you're prudent about communication, customers will see your brand as trustworthy. Also, don't forget to include calls to action to keep bringing customers back to the product.
Chances are, many customers will come to you with the same kinds of issues and questions. If you can cover them in your content before they become support tickets, you can save your customer-support team valuable time and money.
There is a good chance your customers prefer to find the answers to their questions independently. According to this study, 73% of users want to solve product issues on their own. So, make sure they can do that across your various platforms. Build a knowledge base you keep updated, and your customers will gain respect and valuable information. You can also include discussion boards, newsletters, tutorials, and seminars for customers who prefer to engage. Customers feel supported if they can get opinions from others who have used the product and know the company. It is an excellent way to power users and makes them feel they are always in control.
7. Use Upselling, and Re-Engagement Campaigns
Upselling refers to engaging an existing customer at a deeper level with relevant products or services. If you offer them more value, they will usually be willing to pay more. Being able to upsell is vital for customer retention. Use data analytics to target the users who love your product the most. If you are truly helping them, then you can't go wrong with this strategy.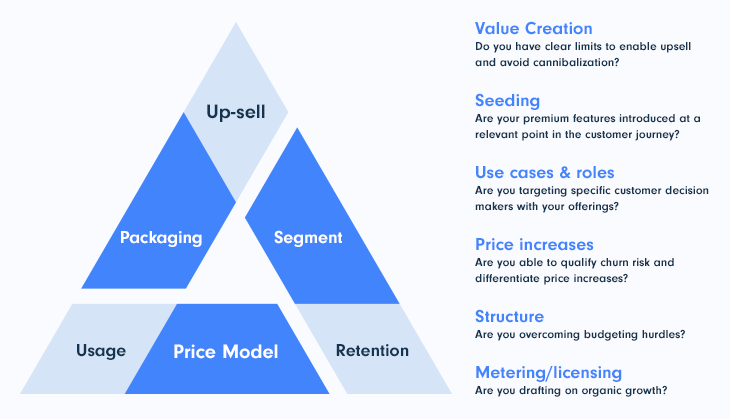 Can your long-term customers see value in your higher-end services? When they upsell, they should get better services and have more pain points resolved. The user experience becomes richer and more meaningful when the customer truly feels your product has helped them. This deepens the relationship between your customer and brand, increasing revenue and lowering CAC. This will also increase that customer's lifetime value.
Another strategy for customer retention is using re-engagement campaigns. If a customer shows less interest in your product, you'll need to remind them why they signed up in the first place and show them the value you can still offer. Aim for lasting re-engagement rather than quick fixes.
8. Gather and Use Feedback Wisely
Testimonials help SaaS companies stand out, convincing more users to invest in specific products. And in the same way, collecting feedback helps businesses keep customers close.
Feedback is an excellent tool for any business wanting to improve its product and keep customers happy. It shows customers that their opinion matters. But it can also be frustrating for some when it's forced, so carefully use opportunities for feedback.
In other words, time and place are critical. For instance, don't give customers a survey after they've just faced an issue and had it resolved because this will add additional friction to their experience. Instead, ask and encourage customers to offer feedback when they feel like they're in power, such as in your monthly newsletter or pricing page. During and soon after onboarding is also a great time to elicit feedback. Lastly, don't forget to use Net Promoter Scores or user satisfaction surveys since this is a great way to receive insights, engage with your shoppers, and ensure customer health.
When customers are given opportunities to give feedback and want to, they feel a sense of ownership and a deeper relationship with the brand. Most importantly, you must close the feedback loop by collecting the feedback, evaluating it, and demonstrating to your customers that you're listening to their suggestions. Otherwise, there is no sense in going through this exercise.
Meet PayPro Global.
Your Dedicated eCommerce Partner.
Thrive with the industry's most innovative all-in-one SaaS & Digital Goods solution. From high-performing payment, user retention, and analytics tools to complete tax management, as well as subscription & billing handling, PayPro Global is ready to scale your SaaS.
Sell your SaaS globally with PayPro Global!
Even though you won't act on every suggestion, your customers need to feel heard. You can categorize your user feedback, for example, solicited or unsolicited, user type, issue type, severity, and sentiment. And remember that qualitative feedback is as important as quantitative feedback. So, while it is vital to have more and more customers ready to provide you with insights, the nature of the information offered matters just as much. Your support team members are essential in this process, as they need to know what questions are worth asking.
How Can PayPro Global Help?
Providing our customers with robust analytics and reporting capabilities, PayPro Global allows you to constantly stay on top of your numbers and know exactly if the strategies you are applying are working. It's much easier to decide which approach to use when having data as proof.
To help our clients achieve a high SaaS retention rate, PayPro Global offers complete access to strong dunning management and innovative marketing tools like smart upsells, giving you a chance to increase the user LTV. At the same time, our lead management engine allows you to increase your conversion rate by refining your customer acquisition efforts.
Additionally, optimizing your pricing strategy by testing different models is possible through the PayPro Global one-stop solution. We give our users complete freedom to test pricing techniques and methods, which helps them make an informed decision on which model functions best for their SaaS.
Concluding Thoughts on SaaS Retention
These SaaS retention strategies can help your business reduce churn and optimize customer lifetime value. At PayPro Global, our eCommerce solution handles global online payments, sales tax, compliance, risk management, reporting, and analytics so that you can focus where it belongs: on your product and providing your customers with superior value. We're dedicated to helping you increase your sales but also recover revenue through the use of a well-adapted system.
Should you have any further questions or wish to speak to someone about all of our services, feel free to reach out to us at any time. We love to make friends in the industry and genuinely enjoy getting to know the people that run companies of all sizes. We're sure we can help grow your business, so give us a call when the time is right.
It doesn't take luck to make it, but it does take knowledge. Be the first to learn the latest industry insights and must know marketing tips and tricks. Sign up and enjoy! Always informed. Never Spammed.