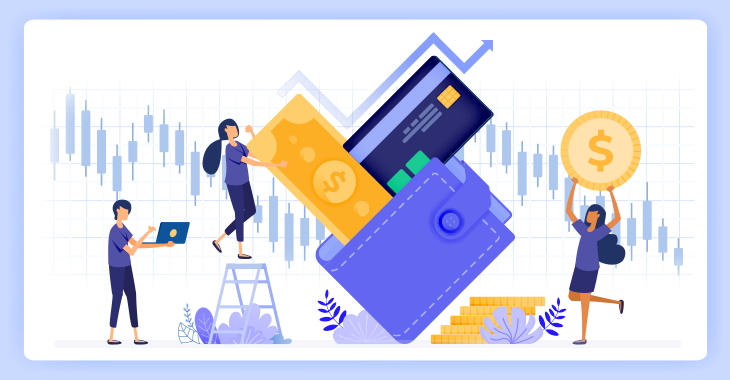 Published on August 3, 2022
Updated on July 14, 2023
2023 Key SaaS Payment Trends to Keep an Eye On
As of 2022, 48% of companies have an average of one-year SaaS contracts. Sales contract length and time frames vary among companies, but 13% of companies have month-to-month SaaS contracts, and 11% have SaaS contracts for three years or more. That's a lot of recurring billing happening around the world.
Investment banking firm UBS predicts that by 2025 the subscription industry will double in size to about $1.5 trillion. With the average enterprise business running more than 400 different software applications, it's clear that the recurring payments industry is growing dramatically and doesn't appear to be slowing down any time soon!

When predicting shifts in SaaS payment trends and customer behavior, we all wish we had a crystal ball. All SaaS leaders know that change is inevitable – especially considering the dramatic consumer shifts brought on by the pandemic. Some of these changes have become part of our new reality, and companies that sell SaaS online must be well aware of them.
Though we can't see the future that way, we've put together a comprehensive list of upcoming payment trends and developments, which will impact the SaaS industry, and your SaaS business, in 2023.
The 5 Global SaaS Trends You Need To Know About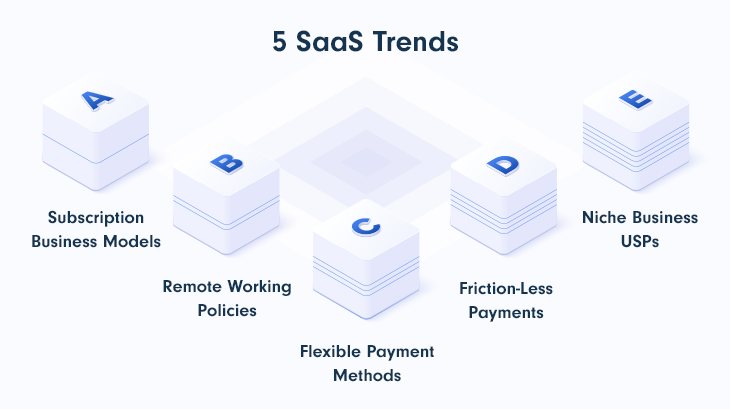 1. Subscription Models are Gaining Popularity
According to DevSquad, 38% of companies say that they're running almost entirely on SaaS. And 80% of businesses plan to use all SaaS products by 2025. It's clear the subscription model is taking off globally. The great thing about SaaS is that almost any business can work off a subscription model. Business owners quickly learn that subscription models bring predictability and recurring revenue, while customers recognize that using SaaS products is convenient, easy to manage, and customizable. You should expect to see the subscription model growing in popularity and the launch of many more SaaS businesses in 2023.
2. SaaS Supports Work-From-Home Policies
Research by Ladder on remote work availability since the pandemic's beginning in 2020 shows that 25% of all professional jobs in North America will be remote by the end of 2022. And as we are in the second half of 2022 already, it is clear that remote opportunities will continue to increase through 2023. SaaS tools have certainly played an essential role in enabling remote workers to set up work-from-home support structures. Cloud marketplaces and collaborative tools have easily allowed teams to work together from anywhere worldwide. SaaS business will continue to support the work-from-home infrastructure, and as the industry grows and more people work remotely, SaaS innovation will become even more prevalent.
3. Customers Want Flexible Payment Methods
Nowadays, the greater focus is on convenience. This is particularly relevant within the payment industry. Users want flexible payment methods and typically know which methods suit them. But these preferences have always differed across countries and regions. MasterCard, Visa, and American Express are the top three payment methods in the US. It is WePay and Alipay in China, while Germany uses Giropay, SEPA Direct Debit, SOFORT, and PayPal.
The options are still growing, from credit card payments, digital wallets, direct debits, and prepaid vouchers to cryptocurrency. As of 2021, 49% of total eCommerce expenditure worldwide was paid using digital and/or mobile wallets, making it the most popular online payment method among global consumers. ACH debit payments are growing in popularity as they're more cost-effective for businesses than credit card payments and involve little effort from the customer. With all these options, companies must keep their payments strategy flexible to keep up with the latest trends and shoppers' changing needs.
Meet PayPro Global.
Your Dedicated eCommerce Partner.
With over 70 payment methods and more than 110 currencies, we are your one-stop eCommerce solution, successfully unifying payment processing, complete subscription & billing administration, tax and fraud management to scale your business.
Sell your SaaS globally with PayPro Global!
4. Payment Should Be a Friction-Less Experience
Customers choose digital products based on the ease with which they can pay and receive their products. According to Pymnts.com, half of the customers would switch service providers for a better payment experience, so businesses need to minimize any hurdles for their customers. Speed and efficiency have always been crucial, so SaaS businesses must continually update and refine their payment system. A faster checkout process, little to no waiting time, and reduced cognitive strain are some of the many features of frictionless payments. Diversification of payment to include one-click payments, auto-renewal subscriptions, and digital wallets are also the kind of innovations customers want to see. Payments should ultimately feel like a seamless part of the entire customer experience.
Security is a top priority for SaaS and subscription businesses, as well as market regulators. PSD2 and SCA/3DS require strengthening customer authentication to eliminate SaaS risk. While these mechanisms are beneficial, SaaS founders have reported decreased conversion rates. No matter the inconveniences, SaaS compliance must be met. SaaS providers are in the difficult position of balancing compliance and customer experience, as there is no choosing sides.
Considering all these issues, make sure you avoid working with a payment provider stalling SaaS growth and focus on finding a partner dedicated to fast-tracking your success.
5. Niche Business USPs Stand Out to Customers
According to Statista, the United States has the highest number of SaaS businesses worldwide, with 15,000 currently active companies in the space. The competition is fierce, and it isn't only restricted to national competitors. So, to stand out in the global competitive market, refine your unique selling proposition (USP), and focus on customer success and satisfaction. It's the only way to boost customer SaaS retention and maintain revenue growth. Find out what you have that others don't, shout about what you do well with clever marketing, and isolate what users want by interrogating the data and leveraging that information to draw your ideal shoppers to your SaaS applications.
The 7 Key SaaS Payment Trends to Implement in Your Business
The global digital payment market is expected to reach US$ 12.55 Trillion by 2027. Innovation around payment technology and trends could make or break SaaS businesses in the future. You don't want to be left behind as times change, so we've rounded up the latest SaaS payment trends you should keep an eye on.
1. Increasing Real-Time Data Technology and Analytics Usage
The payments industry is increasingly driven by information and data. Businesses have realized that gaining better insights into user behavior results in a deeper understanding of sales and customer spending patterns. Data mining and machine learning are among the most popular growth trends. They've come to expect this from their payment processing partners, and as such, it's becoming more commonplace that systems can process massive amounts of data.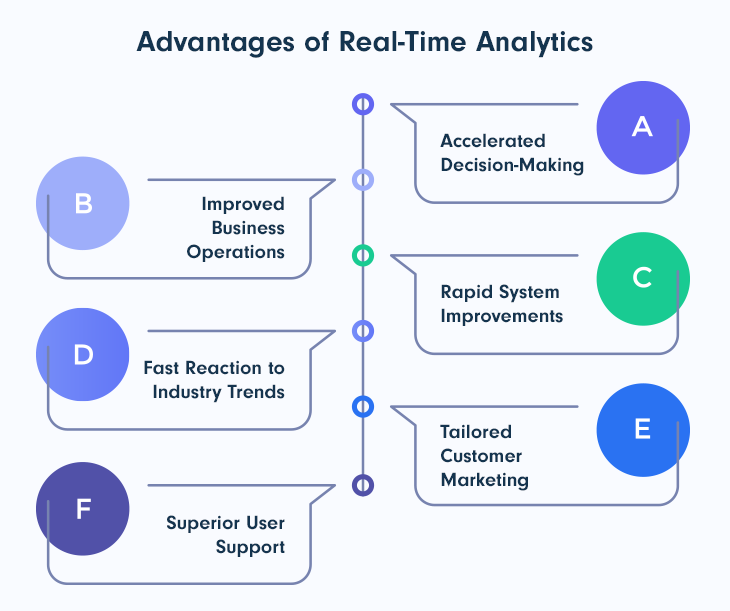 Continuous customer data analytics is driving reduced costs, faster reaction times, and data is becoming more dynamic and adaptable to changing environments because of it. Because of that, more off-the-shelf real-time analytics tools are becoming available, mass-produced, and ready to be implemented as quickly as possible. Both business owners and developers demand this data and analytics technology to create personalized tools to detect fraud, A/B test, and automate processes.
Without data to analyze, businesses won't be able to identify transaction issues and detect fraud. With payment analytics, companies can look at historical data and use it to make decisions about challenges they're experiencing related to sales or payment processing. SaaS businesses will struggle to maximize growth without data technology and analytics, causing them to fall behind their competitors. In KX and the CEBR's report The Speed to Business Value, 80% of companies surveyed have seen their revenue increase after implementing real-time analytics.
2. Modernization of Payments Infrastructure
In the past few years, growth in the eCommerce world has been rapidly accelerating. In 451 Research's Voice of the Enterprise Customer Experience and Commerce report, 37% of respondents indicated that their businesses plan to invest in payment processing over the next 12 months. This places online payment processing in SaaS companies' top four areas of commerce technology investment.
The modernization of payments includes developing omnichannel, personalized, and frictionless payment while it encompasses 24/7, real-time payment processing, advanced data analytics and sharing, and cloud-delivery models.
The trend is moving away from short-term payment upgrades toward longer-term strategy decisions to modernize payment infrastructure. With SaaS technologies on the rise, payment orchestration platforms are an innovative solution for navigating multiple providers, quickly adapting to local markets to secure exponential growth. SaaS leaders are demanding quality tech platforms when looking for a payment processor. An approach to spending your budget on payments technology with the same level of diligence as you would make significant investments into IT infrastructure.
Meet PayPro Global.
Your Dedicated eCommerce Partner.
With over 70 payment methods and more than 110 currencies, we are your one-stop eCommerce solution, successfully unifying payment processing, complete subscription & billing administration, tax and fraud management to scale your business.
Sell your SaaS globally with PayPro Global!
3. Diversification and Evolution of Payment Technologies
Because customers' needs worldwide are constantly changing, it is only natural for the payments world to do more than simply take notice of the transformation. Payment technologies need to adapt to the audience's ever-growing demands. So let's take a closer look at what new payment technologies are bringing to the table.
Buy Now Pay Later
Buy now, pay later is fast becoming one of the quickest growing payment trends. It is expected to increase by 20.7% between 2021 and 2028. Customers are increasingly interested in tailored, flexible buy now, pay later plans. Although this has always been available for expensive items, it's now an option for small-ticket items. Customers like this online and flexible option, and it's favored by young people who may not have access to credit cards and want to plan how much they spend carefully. So businesses should consider getting on board with this growing trend if they have not already.
Biometrics
Biometric payments are rising, with face, iris, and fingerprint recognition as methods of choice. The creation of PDS2 and SCA requirements aimed at strengthening customer authentication in Europe remains the primary factor behind the growth of this trend. Using biometrics as an authentication solution is an effective way to prevent threats to cyber security. If a fraudster gains access to the cardholder's pin or password, multi-factor authentication involving biometrics makes it very difficult for the perpetrator to fake biometrics to process this fraudulent payment.
Biometrics are used for payments through digital wallets and mobile devices, in-app messenger payments, and as identity proofing for new accounts. This also creates more secure, personalized payment options.
A benefit of biometrics is that most people are familiar with biometric authentication. For example, Apple Pay and Google Pay use face or fingerprint authentication on their smartphones. Some payment cards also have fingerprint sensors. This trend is here to stay as businesses and customers look for safer, more convenient ways to pay.
Digital Wallets
A digital wallet is a virtual version of our everyday wallet – various payment types (credit cards, debit cards, bank account information, loyalty cards) on an app or browser stored on smartphones and computers. As a significant convenience, you can then access them to make payments both online and in-store.
The statistics for digital wallets are staggering: it's estimated that 4.4 billion global consumers will shop with a digital wallet by 2023, accounting for 52% of eCommerce payments globally. It's also expected that 1.6 billion global consumers will pay by digital wallets at the point of sale (POS) in 2023, accounting for 30% of POS payments.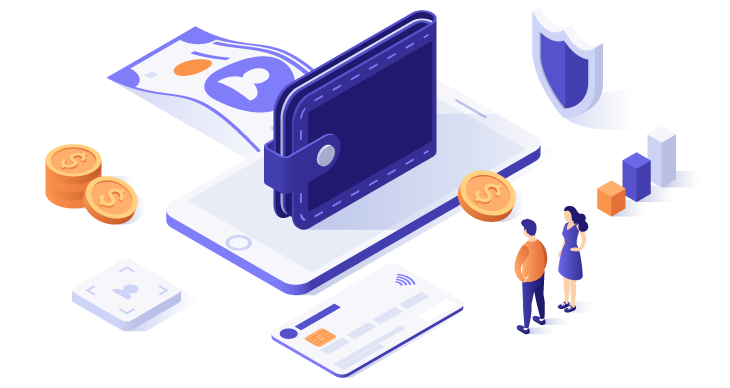 Acceptance of Cryptocurrency
Cryptocurrency seriously entered the payments world in 2021. According to a 2021 Pyments.com study, 57% of former or present cryptocurrency owners made at least one purchase using it last year, and 59% of consumers who have never owned cryptocurrency are interested in using it to make purchases in the future. Popular cryptocurrency worldwide includes Bitcoin, Ethereum, Tether, USD Coin, and Dogecoin.
Customers worldwide are starting to call for cryptocurrency as a form of payment for expenses like travel, retail and digital media. In the coming years, more and more SaaS businesses will begin to use cryptocurrency as a form of payment, even if just for marketing and PR purposes. In response, the payments industry will be required to innovate to meet the needs of their B2B customers.
Card networks will likely establish partnerships with cryptocurrency businesses to issue cards and enable transactions. This will soon extend to rewards systems and earning cryptocurrency 'cashback' for purchases.
Lastly, various monetary authorities worldwide, including the People's Republic of China and the European Central bank, have started investigating Central Bank Digital Currencies (CBDCs). By next year, we'll probably see some pilots and launches of CBDCs and stablecoin, and in the private sector, PayPal announced in January 2022 that it's considering its stablecoin.
4. Making Cybersecurity a Top Priority
With online payments being the new norm, there's an increased need for more robust security around these transactions. Fraudsters are taking advantage of this increase in online payments, so SaaS merchants and their payment partners must stay aware of changing scams and vulnerabilities. One of the industries most affected by this is the online gaming industry. Check out our article on spotting and stopping fraud in this industry. Link Here.
Industry research company Nilson Report says that card fraud over the next decade will cost the industry $408.50 billion in losses worldwide. And how do we combat this? Using AI automation and cloud technology. Businesses need to use cybersecurity automation to avoid threats and risks as fraud attempts escalate and become more sophisticated. Slacking off in this department can be an expensive mistake. There's an 80% cost difference where security AI and automation were fully deployed, says IBM's Cost of a Data Breach Report 2021.
As a SaaS business, you need to hold your payment partners to the highest level of compliance. It's essential that they protect your transactions with cutting-edge technology and that you leverage their solutions to the fullest.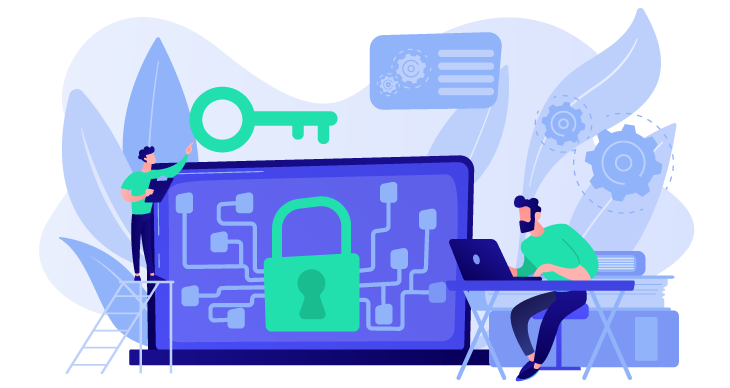 5. Growing Usage of Artificial Intelligence (AI) and Machine Learning (ML)
One of the biggest payment trends is the movement toward AI and machine learning which is predicted to be worth $1,811.8 billion by 2030. AI offers SaaS businesses the benefits of personalization, speed, security, data intelligence, and integrations. AI allows for more returns with less input, making businesses more efficient and intelligent while using fewer resources. CrowdStrike, Darktrace, Cynet, FireEye, Check Point, Symantec, and Sophos are the top AI cybersecurity companies to watch in 2022-23.
So how is AI used in the payments industry? First, it predicts customers' credit card behaviors, including preferences and spending habits. It can also reduce false card payment declines and is quickly becoming a significant part of modern fraud detection. Additionally, it dramatically reduces the time needed to run your Know Your Customer (KYC) verification checks.
Machine learning is a subset of AI. In the payments industry, ML can "learn" which transactions to block or approve and reduce the complexity of fraud patterns. It uses rule-based logic to gain insights into which variables may lead to fraud and can contact banks when it flags a transaction as possibly fraudulent. This kind of technology is also used in chatbots.
Find out if your payment partner utilizes these powerful tools for greater efficiency and cost savings. If they don't, they will likely be forced to before long, given this trend.
6. Fighting Customer Churn Using Payment Recovery Practices
One major problem businesses encounter with payments is involuntary churn, when you lose customers because of expired cards or failed payment processes. In the SaaS industry, acquiring new customers is more expensive than retaining existing ones, so this initiative should not be overlooked.
Fortunately, you can combat this type of churn using payment recovery practices.
According to ProfitWell, 20-30% of churn happens due to payment card failures, so stopping this kind of churn should be at the top of your priority list:
Set up credit card auto-updating to keep payment information up to date.
Implement automatic payment card retries.
Send automated messages to ask customers to resolve a failed payment.
These changes will require a digital transformation in your SaaS operations. Automated billing systems are the way of the future and can work immediately when a payment fails, to rectify it before you have even noticed it's happened. This allows your billing team to focus on more serious cases and personally follow up with "delinquent" customers. Check out our article on reducing customer churn fast.
7. Focusing on Compliance With Ever-Changing Payment Regulations
The global landscape of payments is constantly evolving, particularly as it relates to tax and data privacy.
Both locally and globally, regulators seek to protect consumers with data privacy regulations. What makes this so tricky is that different countries, states, and even local districts have additional rules that constantly change.
The same goes for taxes. Sales tax can create real headaches for the payment industry, with the plethora of different tax regulations locally and globally and the potentially severe consequences should you default or be delinquent with filing them.
To keep up with changes and stricter regulations, SaaS businesses must create a clear roadmap for compliance and should consider collaborating with dedicated eCommerce partners. This requires continuous education about the latest compliance and regulatory standards relating to data privacy, security, and tax, paying particular attention to the differences in all tax jurisdictions.
For a more in-depth breakdown of these issues, look at our articles on taxation and compliance.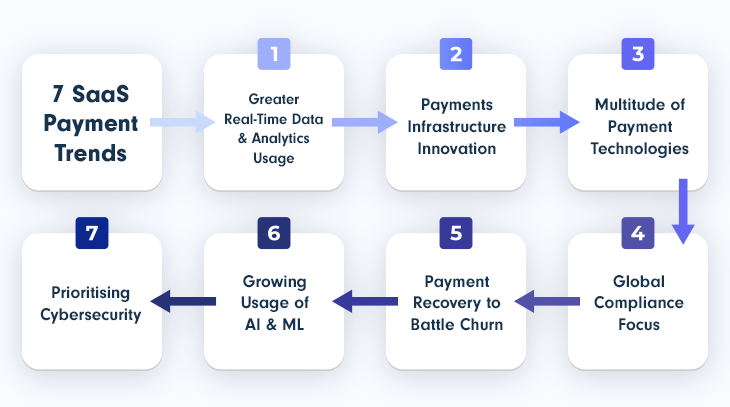 How can PayPro Global Help?
With fifteen years of experience within the payments industry, PayPro Global is a trustworthy partner for SaaS, software, and digital goods developers. We have been equipping companies worldwide with the needed technology to thrive globally. From providing our partner with all the necessary tools to ensure and sustain a solid global expansion, boost SaaS renewal rates, tax compliance, fraud, and risk management to giving access to a complete subscription and billing engine and allowing you to practice a flexible pricing strategy, we are the unified solution ready to fast-track your Saas business' growth. We are your growth partner in all things payments and so much more. Trust in PayPro Global's innovative technology and one of the most experienced industry-leading teams on the market to fast-track your international SaaS business expansion.
We are your growth partner in all things payments and so much more. Through innovative technology and one of the most experienced industry-leading teams on the market, you can trust PayPro Global to fast-track.
Concluding Thoughts on Key SaaS Payment Trends for 2023
The year 2023 will offer so many new opportunities, as well as some of the biggest challenges so far, for the SaaS market. These payment trends show that businesses need a trusted payment solution with top-of-the-line security, sophisticated data analytics and automation, innovative payment methods, and modernized infrastructure that includes the handling of different popular pricing models like usage-based billing. It won't be a small undertaking since it needs to be integrated seamlessly and grow with SaaS businesses.

If you sell video games online, eBooks, SaaS, or software, know that at PayPro Global, our eCommerce solution handles global online payments, sales tax, compliance, risk management, reporting, and analytics so that you don't have to. Get in touch and take your business further with us as your trusted partner.
FAQ
Why is the SaaS trend increasing?
There are a few reasons for this. First, SaaS is much more affordable than buying software licenses outright. With SaaS, you only pay for what you use, which makes it a more cost-effective option for businesses of all sizes.
Second, SaaS is incredibly easy to use and can be accessed anywhere with an internet connection. Finally, SaaS is constantly updated with new features and improvements, so businesses can always rely on it to stay up-to-date with the latest technology trends.
Is SaaS still relevant?
The short answer is yes, SaaS is very much still relevant. It's one of the most in-demand trends in enterprise software right now. businesses of all types and sizes are looking to SaaS solutions to help them improve operations, increase efficiencies, and drive down costs.
There are a few key reasons why SaaS has become so popular in recent years. First, the pay-as-you-go model appeals to cash-strapped businesses that want to avoid significant upfront costs associated with traditional on-premise software. Second, SaaS solutions are easy to use and deploy, meaning businesses can get up and running quickly without hassle.
What is SaaS payment processing?
SaaS payment processing is a type of payment processing that allows businesses to pay for software-as-a-service (SaaS) solutions by subscription. With SaaS payment processing, businesses can pay for the usage of a software application on a monthly or annual basis, rather than having to purchase and install the software themselves. This makes it easier and more affordable for businesses to use SaaS applications since they don't have to worry about the upfront costs associated with traditional software purchases.
It doesn't take luck to make it, but it does take knowledge. Be the first to learn the latest industry insights and must know marketing tips and tricks. Sign up and enjoy! Always informed. Never Spammed.