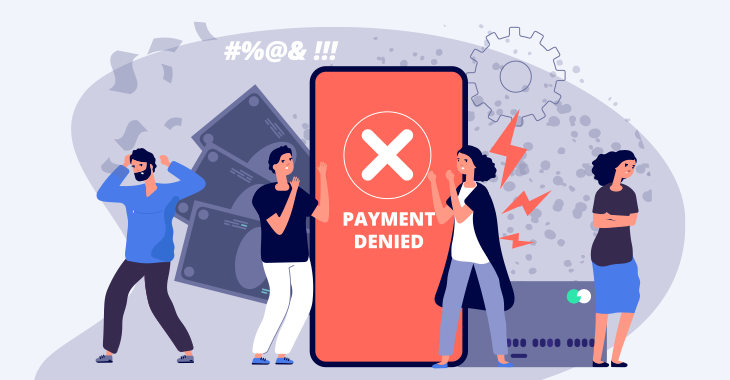 Published on November 2, 2022
Updated on May 9, 2023
SaaS Dunning Management: How To Recover Failed Payments
Let's just come out and say it - customer churn is costly for SaaS enterprises! It impacts recurring revenue, and even worse, acquiring new customers comes at a very high cost, and SaaS online businesses depend on subscription renewals for their longevity and profitability. While the generally accepted churn rate is 5-6%, retaining as many existing customers as possible is ideal.
To help keep customer churn to a minimum, businesses need to fine-tune their processes and utilize the best tools on the market to ensure that the number of declined payments is as low as possible. Our recover revenue eBook best explains how a payment partner should handle this challenge. If the subscription billing software you currently use cannot adequately respond to potential customer churn through dunning communication systems, you have a big problem. Let us further explain how this automated payment recovery mechanism can bolster your business and make the difference between success and failure.
What Is Dunning Management and Why Is It Important?
Dunning management is one of the payment collection processes every SaaS business needs to ensure that their shoppers pay on time. Rather than manually sending customers notifications about failed payments, innovative companies invest in dunning-management systems that automate the process.

For enterprises with a subscription business model, failed payments can lead to account cancellation or even termination – sometimes at the extreme churn rate of between 15-20%. A dunning-management system can prevent this by allowing you to proactively contact clients before losing their business.
The system enables you to send payment reminders, alert customers to transaction errors, automatically retry failed payments and assist them in taking corrective action before they even have a minute to think about going to a competitor.
Voluntary vs. Involuntary Churn
Voluntary churn occurs when customers actively decide to unsubscribe from your service. Their reasons could include a bad experience, your service or product no longer meets their needs, they don't feel they are getting a good return on their investment, or they discover something better elsewhere.
Involuntary churn happens when a customer's subscription is canceled due to a failed payment. This could result from an expired credit card, insufficient funds, or some other payment issue they might not even be aware of.

Examples of Voluntary Churn
Customers that actively decide to unsubscribe from your product or service do so for several reasons. These include but are not limited to dissatisfaction due to unpleasant user experience, a lack of features they consider vital to their operations, poor customer support, product issues that aren't fixed timeously, and increased pricing.
When it comes to voluntary churn, customers ultimately leave because they don't feel they're getting value for money.
9 Ways to Preventing Voluntary Churn
Preventing voluntary churn and building customer loyalty requires a proactive approach that starts with understanding customer behavior. You must constantly monitor usage patterns, favored features, and customer engagement to identify at-risk clients and adapt your churn strategy accordingly. On the plus side, even if they unsubscribe, the good news is there are several steps you can take to get them back.
1. Dunning Emails
If you still have the option of communicating with customers once they've indicated they'd like to unsubscribe, reach out to reiterate the value of your product or service and the many benefits they deliver and see if you can gain any information as to why they have churned out.
Focus on your product's most popular features and how it may have worked for them in the past, and highlight new, innovative features that might push your brand ahead of your competitors. Offering promotional discounts on renewal may also help – don't forget to provide a direct subscription renewal link. Most importantly, see if you can address their concerns and find the solution to the problem that caused them to leave.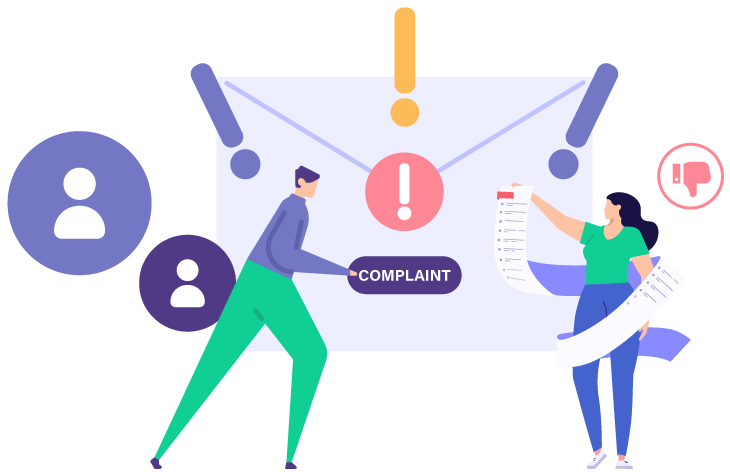 2. Product Promotions and Incentives
To encourage customers to remain subscribed to your SaaS, try providing incentives. This could be promo codes and product discounts for longer-term subscriptions. Another option would be to offer a payment pause instead of immediate cancellation, buying more time to win the customer over.
But ultimately, you might have to accept that it makes more financial sense for your business to let price-sensitive customers go, as they could drain resources in the long term.
3. Personal Follow-Up
Remember, there are some instances when a direct client call may be more effective in preventing churn than an automated email. This approach is particularly relevant for some B2B platforms where client relationship management is essential. Not only will it help you retain clients, but you'll develop an approachable brand image, too.
4. Collect and Act on Feedback
If you're not already collecting feedback from your users throughout their customer journey, now is a good time to mention that it will help you continuously improve your product, helping you stay relevant and ahead of your competition.
Offboarding feedback can also help you understand why customers opt out of your service and how they feel about your brand before leaving. An in-app feedback tool will allow you to receive relevant, prompt inquiries and give you a chance to respond to them quickly.
Meet PayPro Global.
Your Trusted Payment Partner
From global payment methods and currencies to automated billing and complete dunning management, PayPro Global streamlines & optimizes revenue streams. Unlock unprecedented growth with our unified solution.
5. Pre-Dunning
Sending emails to customers reminding them that their card is about to expire – pre-dunning – has essentially become obsolete, thanks to payment platforms that automatically update customers' payment information. However, if you don't use such a service, you must ensure clients can update their details promptly and as efficiently as possible through other means to ensure timely payments.
Pre-dunning emails can accomplish this, but they should be kept straightforward and professional, simply reminding the customer how useful your platform is and why high SaaS renewal rates are in their best interest.
6. Credit Card Auto-Updating
Working with a payment solutions platform that utilizes credit card auto-updating to keep customers' payment details current is a painless way of preventing failed payments and involuntary churn. Not to mention that according to Visa and Mastercard, it is mandatory to send auto-updating emails.
Because a customer's card details could change, or they may need to replace a lost card, the payment processor works directly with the credit card issuer to automatically update customers' card details before expiration. This automated process can save you time and money.
7. Automatic Payment Card Retries
It is no surprise that modern payment solution platforms automatically retry failed credit card payments according to a preset schedule. This provides an efficient means to lower involuntary churn, thereby maintaining your expected revenue stream. A declined card may, for example, be retried three days after the initial failure, eliminating the need to take further measures if the transaction is approved.
It reduces the need for customer contact, providing a seamless, uninterrupted service that ultimately keeps your shoppers content. But be cautious about how many payment retries you attempt and how far apart they're spaced. Retries that are too frequent may trigger a fraud alert, and the card issuer may suspend activity on the account, resulting in a negative customer experience and even more difficulty getting that transaction processed.
As a matter of fact, recently, Visa and Mastercard have set clear requirements regarding payment retries, specifying how soon you can retry a payment and the number of accepted retries before receiving a fine. Keep in mind that these rules are constantly changing, so it is essential to use a system ready to adapt to new regulations.
8. Automated Messages and In-App Reminders
If credit card retries are unsuccessful, you'll want to contact customers to rectify the payment failure. But rather than contacting each customer directly, a dunning-management system allows you to send automated messages alerting them to the issue before the subscription is canceled.
Notifications are typically sent as dunning emails, text messages, or in-app reminders to inform them of the failed payment. But you may need to follow up multiple times before the client takes the necessary steps to correct the issue.
In-app or dashboard messages are beneficial as you can communicate with your customers. At the same time, they're engaged with your product or service, making them more likely to take immediate action.
9. Personal Follow-Up
In some rare instances, when your automated system fails to get the desired results, you may need to reach out to customers directly. While this might seem aggressive, trying to prevent high-value clients from churning may be worth your while. When automated campaigns fail to produce an appropriate response, a personal email from someone notable in your company may prompt your customers to take the appropriate action. We suggest having an account manager or someone from customer support if they are not being serviced directly by some type of relationship manager.
Impact of Churn Rate on Revenue Flow and Business Growth
Your churn rate, a metric you should keep a close eye on, is determined using the number of voluntary and involuntary customer cancellations over time. Regardless of the reasons for churn, it needs to be a key strategic focus as it can account for a substantial annual loss in your total recurring revenue.

Your SaaS company depends on retaining customers for its stability and long-term growth. Therefore, investing in an automated payment recovery process that controls churn is an essential business strategy to have in place.
A modern subscription billing system will not only help you prevent voluntary churn by facilitating enticing promotional campaigns but also help you get any failed payments back on track. A smart payment collections solution will reduce involuntary churn and save you time and money.
Benefits of Automated Dunning Management for Your Business
Increased Efficiency
Manually sending payment reminders to customers about failed transactions is time-consuming and prone to human error. This includes typos, contacting incorrect customers, or not sending reminders. These potential mistakes are costly to any SaaS business and can damage your reputation.
An automated dunning-management system will help you efficiently and accurately process the collection of payments. And you'll be able to customize the actions taken when payments fail and your email communication, which provides a professional solution for your shoppers.
Reduced user acquisition costs
Keeping your customer churn rate low protects your current recurring revenue stream and helps reduce the costs of acquiring new customers. Keeping your eye on the CAC Payback rate is also important. Dunning management reduces churn through efficient customer communication that maintains a positive, undisrupted user experience, convenient for both your shoppers and your team.

Improved Customer Experience
A friendly reminder when a payment fails and seamless assistance in taking corrective action are becoming standard parts of maintaining good customer service. A jarring experience that could see them cut off from the service – temporarily or not – can only encourage churn and possibly be extremely disruptive to your customer. An automated dunning- management system allows you to effortlessly stay on top of payments while ensuring positive customer engagement.
Insights for Strategic Decision-Making
Dunning management will also help you gain insights into your customers' payment behavior and allow you to formulate a strategy for failed payment collections. It will help you determine when to send an initial reminder, how often to send follow-ups, and at what point you should resort to alternative measures.
You also gain insight into how customers prefer to communicate and the best tools to engage positively with them.
Ultimately, a good dunning-management strategy helps increase cash flow, lower churn, and improve customer relations. More than a means to communicate with clients whose payments have failed, it's a strategic opportunity to engage with them and increase the chances of them remaining subscribed.
Improved Revenue Recovery
While a subscription model with a predictable revenue stream allows you to plan, involuntary churn that isn't managed proactively can put a serious dent in your pocket.
An automated dunning-management system helps you stay on top of failed payments and improve revenue collections while securing your recurring revenue stream. It also ensures you are paid on time and doesn't tax your support team with tasks that can be handled automatically.
Meet PayPro Global.
Your Trusted Payment Partner
From global payment methods and currencies to automated billing and complete dunning management, PayPro Global streamlines & optimizes revenue streams. Unlock unprecedented growth with our unified solution.
What to Consider When Configuring Your Dunning Management Settings
A smart dunning-management system helps you create multiple campaigns to target customer categories accordingly.
Top-tier clients, for example, may require a more hands-on approach if initial emails don't show results.
In contrast, you may send a series of emails to customers on your most basic package before ultimately suspending their access.
You would need to reach customers on a monthly plan within a short period of a failed payment.
On the other hand, customers on an annual subscription should be approached with a more extended dunning campaign while encouraging them to act as quickly as possible.
Also, you should consider grouping and targeting customers by region if your business extends globally.
And speaking of global expansion, when configuring the system settings, you need to take into account existing dunning email requirements, as these might differ from country to country.
Dunning Management and Your Communication Strategy
Dunning management requires a well-thought-out communications strategy. There is a delicate balance between being friendly and firm when sending out failed payment notifications. You'll need to consider your messaging, notifications frequency, and timing to avoid offending or irritating your shoppers.
Avoid sounding like a traditional collections agency whose messages may sound threatening. Friendly, polite messages are more likely to be received positively, and the customer experience remains pleasant. They'll also be more likely to update their card information and make payments sooner when they feel you are attempting to help them with this problem.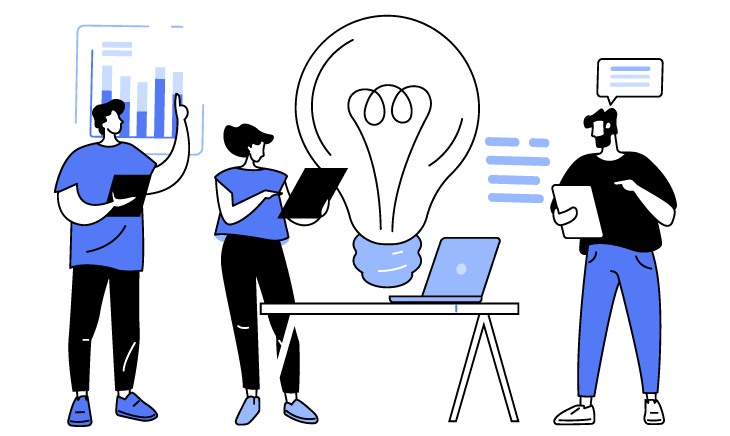 How Can PayPro Global Help?
Our unified, all-in-one solution offers you extensive tools for hitting your global growth targets. From allowing your SaaS to localize monetization techniques and ensuring a flexible pricing strategy to actively helping identify at-risk customers and reduce revenue losses, our technology allows you to build a strong growth engine.
PayPro Global's subscription billing software is as flexible as it is robust in dunning management. To help tackle voluntary churn, our system allows you to run multiple promotions to effectively keep customers subscribed.
We offer a self-service customer portal to update card details and an automated dunning notification system to minimize involuntary churn. Through our professional dunning process and automated payment retries, we ensure that your SaaS enjoys the lowest possible transaction failure rate. We help your business optimize revenue streams and significantly reduce the number of failed payments, bringing in a considerable profit.
Concluding Thoughts on SaaS Dunning Management
Automated dunning management will help your business recover and maintain recurring revenue so you can confidently plan and hit your financial targets. The right tools and processes will ensure collections are carried out seamlessly and efficiently. Beyond fixing payment issues, dunning management allows you to optimize your business operations and strengthen your relationships with your customers as they begin to understand just how many details you are managing for their convenience.
Visit PayPro Global or reach out for more information on our advanced subscription billing solution. We would love to chat with you about your business and how our capabilities align for a partnership that will be sure to accomplish many great successful ventures.
It doesn't take luck to make it, but it does take knowledge. Be the first to learn the latest industry insights and must know marketing tips and tricks. Sign up and enjoy! Always informed. Never Spammed.