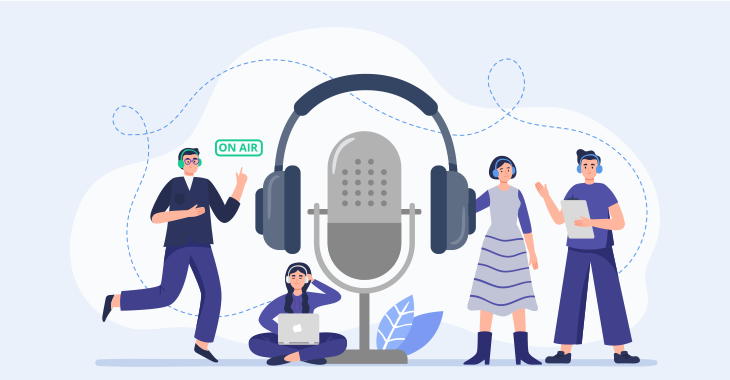 Published on May 18, 2021
15 Popular SaaS Podcasts for 2021
In the early 2000s, technology skyrocketed. Some of the most popular platforms we know today emerged, and their creators set their sights on the stratosphere. From Facebook and Youtube to iPhones and Fitbits - the digital transformation was rampant. It was from this melting pot of innovation that the podcast was born.
Today podcasting is one of the most used platforms out there. Why? Because it helps you gain knowledge. Let's say you decide to sell ebooks online, without having any prior experience. where do you go to collect information? In this piece, we'll talk you through all things podcast-related and give you our top list of popular SaaS podcasts in 2021.
Why is Podcasting a Good Choice for SaaS Business Owners?
When the first podcast emerged in 2004, the traction it would gain was unknown. Nowadays, successful founders, CEOs, and marketers use podcasts to grow their businesses. This is particularly true in the SaaS industry.
Popular SaaS podcasts include a series of interview-style episodes that discuss current hot topics in SaaS. Why should you listen to them? Because they're designed to provide insight and tips on how to make your SaaS business the best it can be! No wonder that among the SaaS trends and tools you are advised to keep an eye on, listening to podcasts is one of them.
But what about starting your own SaaS podcast? Will it benefit your business? Is it content worth exploring? Let's look at some of the benefits you can get from joining the ranks of popular SaaS podcasts.

Seven Key Podcasting Benefits of Popular SaaS Podcasts
1. Catapults Traffic Generation
Creating a podcast helps you generate more traffic for your business by reaching out to new audiences to promote your business. Once someone listens and decides they like your podcast, they subscribe. And when you upload new content, they'll be notified and will flock to your site.
Since your podcast directory will allow you to add a link back to your website, you can direct your listeners to your website at the end of each episode. They'll be able to sign-up for emails to be more directly connected to your business and find out more about your products.
2. Builds Audience Relationships
Podcasting is a great way to build closer relationships with your target audience. The flexibility of podcasting means people can listen to your show while they're doing other things. The intimacy this creates helps listeners feel closer to the person speaking as if they are listening to a friend they can trust.
The accessibility that podcasts provide will help you reach new audience members. Podcasts are easy to consume and will appeal to people who prefer audio over long-form content. There's also the probability that listeners will recommend your podcast to their loved ones.
Making your brand's voice more accessible helps spread your brand's influence and create awareness. This allows you to create a strong user community. You'll be able to curate your content to fit your audience's interests and help them navigate their struggles.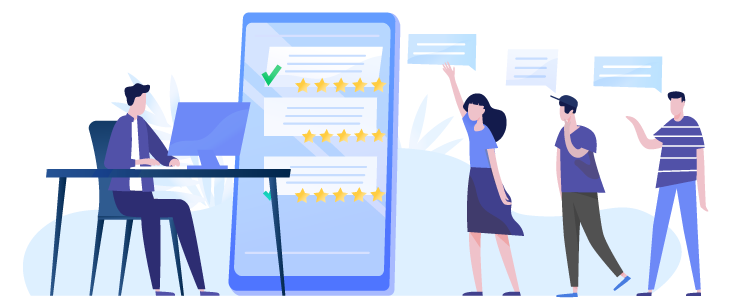 3. Less Admin and More Cost-Effective
Podcasting is a cost-effective way to create premium content for your audience. You'll be able to attract new listeners and expand your reach for minimal cost or time. Here's why -
Zoom in on what sets your product apart from the competition. Put yourself into your customer's shoes and ask:
Cheaper than video. Quality video equipment is pricey, as is hiring a capable video editor. Podcasts are more affordable to produce and edit, saving you money.
Easier to create. Creating solid video content means paying attention to details like lighting, sound, or background. Podcasts, however, depend solely on audio, and to edit and upload them, you just need a wifi connection.
Less pressure. Not everyone is confident being in front of the camera. Podcasting takes the pressure off hosts who are highly qualified but camera shy.
Cheaper and faster than creating written content. Blogging can be time-consuming and costly if you aren't a professional. But with podcasting, all that's required is research and the desire to chat about what you find.
4. Highly Engaging
Podcasts work because they're great at capturing the attention of listeners. The highly engaging topics of conversation featured on popular SaaS podcasts draw people in. They break the monotony of traditional content. How? By allowing hosts to take an interactive approach to communicate with their audience - there's more bandwidth for creating podcasts.
Once you've got your audience hooked, you can work on finding ways to influence their buying decisions. For example, you can use podcasts to weave in advertisements for your products. You could also sell airtime on your podcast to other businesses and advertise services that complement yours.
Popular SaaS podcasts also relay information in real-time. Unlike written content, headings can't be skimmed or skipped. You need to listen to a podcast episode fully to follow what it's about.

5. Provides Value to Customers
By hosting a podcast that adds benefits to the lives of its listeners, you can position yourself as an authority in your niche. The most popular SaaS podcasts focus on helping their audience solve their problems, telling listeners what they need or want to hear.
There's also the option to make on-demand content for your audience. You can create content that will speak directly to them - whether to teach them something, provide advice or give them a new perspective. For example, hosts can answer audience questions, interview guests they're dying to hear from, or expand on specific topics they're interested in.
Meet PayPro Global.
Your Professional
eCommerce
Partner
No 3rd party integrations. No hidden costs. No wasted time.
Just a solution as unique as your business's needs.
6. Better ROI
Podcasting is not as competitive as other platforms, so it's bound to give you a good return on investment (ROI). The more listeners you attract, the more potential customers, which in turn equates to a better ROI.
Further research suggests that people who listen to podcasts are educated and affluent. So you'll be tapping into a valuable market and attracting a customer base with deep pockets.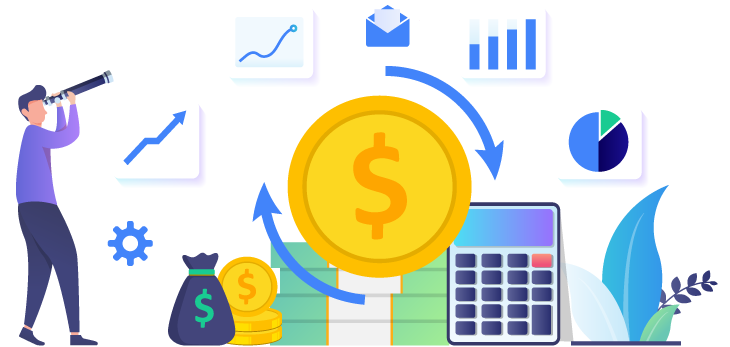 7. Great for SEO
Improving your search engine optimization (SEO) is another benefit of podcasting. SEO is an important process used for optimizing your online content, and it can be found online when people search for things. The better your SEO, the higher your chances of driving traffic to your sites.
Podcasts help with SEO because:
Episodes get indexed by Google, meaning when someone searches a topic, podcast episodes will appear in results.
They improve your domain authority because they create an authority signal for Google. This means your content will get a higher ranking in searches, leading to more traffic.
It's easy and cost-effective to conduct SEO on episodes. For example, you only have to use the right keyword in your title and episode description.
Here are our top 15 Popular SaaS Podcasts for 2021
If podcasting is starting to look appealing to you, we'd strongly recommend following some popular SaaS podcasts to give you an idea of what's out there. Even if you don't start your own, the guidance you can gain from listening to industry leaders and innovators is invaluable.
Here's our list for the most popular SaaS podcasts out there right now:
The SaaS Podcast
Topping our list of popular SaaS podcasts for 2021 is The SaaS podcast. Hosted by Omer Khan, it features expert interviews with SaaS founders and entrepreneurs. The show provides insight into the latest SaaS trends and can give you the foundational tools to launch your own business. Listen to this podcast on Apple Podcasts, Google Play, or Spotify every Monday.
Scale or Die
Hosted by Dave Rogenmoser, the Scale or Die podcast episodes focus on SaaS startup strategies for scaling your business. Twice a week, you can hear Scale or Die on Apple Podcast, Spotify, YouTube, Stitcher, or PlayerFM.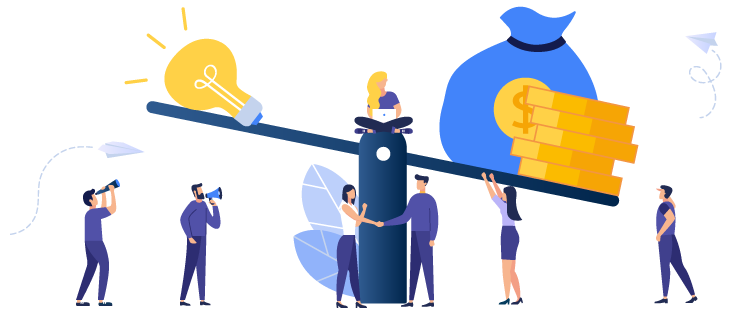 SaaS Growth Stacking
In punchy, short episodes, SaaS Growth Stacking hosted by Dan Martell is a value-packed podcast ideal for those with time constraints. The podcast delves into a range of SaaS topics, from fundraising and pitching to growth strategies and customer profiles. Go to Apple Podcasts, Stitcher, or PlayerFM to find it.
SaaStr
With a huge following, SaaStr is one of the most popular SaaS podcasts out there. It's hosted by powerhouse Harry Stebbings where he facilitates expert interviews brimming with SaaS tips and tricks. From CEOs to VPS, you'll hear reliable information from reputable people. You can catch SaaStr on Apple Podcasts, Google Play, iHeartRadio, Spotify, and Soundcloud.
The Top
The Top is hosted by Nathan Latka and features interviews with the world's leading SaaS entrepreneurs and minds. You'll find quality insights into topics like user testing and user experience research to annual recurring revenue (ARR). The Top can be found on Apple Podcasts on Stitcher, with daily podcast episodes available.
SaaS Revolution Show
Hosted by Alex Theuma, the SaaS Revolution Show generally conducts SaaS founder interviews. These interviews focus on sharing insights into what it takes to create a SaaS business. From marketing and sales knowledge to cultivating employee relationships - this podcast is a must! It's available on Apple Podcast, SoundCloud, Stitcher, and PlayerFM with weekly episodes.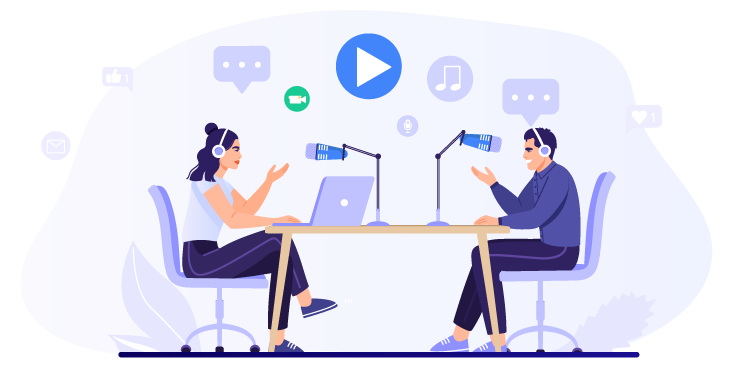 The Startup Chat
The Startup Chat also makes our list for popular SaaS podcasts. Hosted by Stefi Efti and Hiten Shah, it's guaranteed to bring you engaging, entertaining content with every episode. You'll get insight into current tech trends and tips, as well as tricks to help rapidly grow your SaaS business - especially startups. These episodes are available bi-weekly on Apple Podcast or YouTube.
SaaS Breakthrough
Hosted by David Abrams, SaaS Breakthrough is a great podcast option if you're looking to explore what's working (and what's not) in the SaaS industry today. You'll get a behind-the-scenes look at what tactics are effective for SaaS marketing from the people who are doing it. You can access SaaS Breakthrough on Apple Podcast, Stitcher, Spotify, or PlayersFM.
Meet PayPro Global.
Your Professional
eCommerce
Partner
No 3rd party integrations. No hidden costs. No wasted time.
Just a solution as unique as your business's needs.
The SaaS Insider Podcast
This podcast is excellent for explaining the challenges of owning a SaaS business and the mistakes that often come along with it. On behalf of Hunter & Brand, The SaaS Insider Podcast is hosted by Shira Abel. To access the wealth of knowledge in these podcasts, visit Apple Podcast, Google Play, or PlayerFM.
Build Your SaaS
Hosted by the dynamic duo Jon Budha and Justin Jackson, Build Your SaaS navigates what it takes to build a SaaS business today. You'll get in-depth insights presented in fun-packed, engaging episodes just by going to their site.
The SaaS Venture
An up-and-coming leader in the SaaS podcast game, The SaaS Venture is hosted by Aarin Wieche and Darren Shaw. This podcast reveals their personal experiences of running SaaS businesses and what's worked for them. Go to iTunes today to check out The SaaS Venture.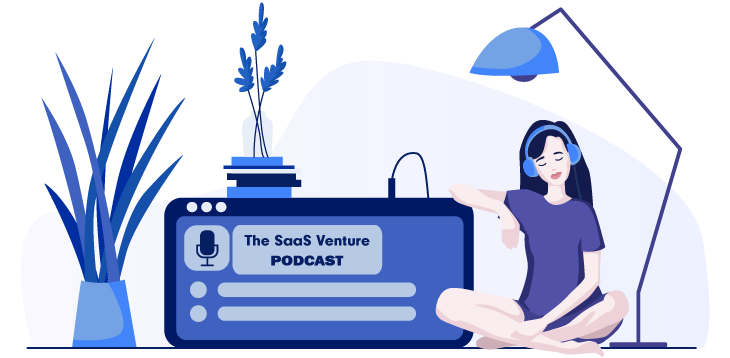 The SaaS Marketing Show
Deep diving into SaaS and marketing topics, The SaaS Marketing Show is loaded with insights into how the fastest growing SaaS companies are doing it. Hosted by Dylan Hey and available on Spotify, YouTube, Stitcher, and Apple Podcasts - it's a go-to podcast for must-have SaaS intel.
14 Minutes of SaaS
As the name suggests, this podcast offers compelling SaaS-focused episodes designed to fit into busy schedules. Hosted by Stephen Cummins, 14 Minutes of SaaS shares the personal stories of some of the most impressive SaaS startup entrepreneurs. You can listen to 14 Minutes of SaaS on Apple Podcasts today.
Gain Grow Retain
Hosted by Jeff Breunsbach and Jay Nathan, Gain Grow Retain is a podcast that aims to set its audience up for B2B SaaS customer success. This show emphasizes customer care - what that looks like, why it's beneficial, and how you can achieve it. Find Grow Gain Retain episodes on Apple Podcasts or iHeartRadio.
SaaS Open Mic
SaaS Open Mic focuses on a range of topics highly relevant to the SaaS world. Hosted by the ChartMogul team, you'll be listening to interviews with top SaaS leaders and get insights into the dos and don'ts of SaaS success. You can find SaaS Open Mic on Apple Podcasts, Google Podcasts, or Spotify.
Final Thoughts on Using Your NPS for Customer Success in SaaS
Podcasts hold a wealth of growth opportunities for you and your SaaS ventures. Starting one yourself could mean increasing your site traffic, upping your sales, ensuring global SaaS compliance, and much, much more.
Even just listening to a podcast opens you up to a wealth of expert knowledge and insights that will help take your business to the next level. With many entrepreneurs looking to sell software online, it's no wonder many become podcast listeners. Podcasts provide value and guidance in a cheap, accessible, and timely way - there's no downside!
We hope you enjoyed our take on podcasting and recommendations for the most popular SaaS podcasts out there. Message us your recommendations; we'd love to hear from you! We can discuss how PayPro Global can help you streamline your SaaS business for success!
It doesn't take luck to make it, but it does take knowledge. Be the first to learn the latest industry insights and must know marketing tips and tricks. Sign up and enjoy! Always informed. Never Spammed.