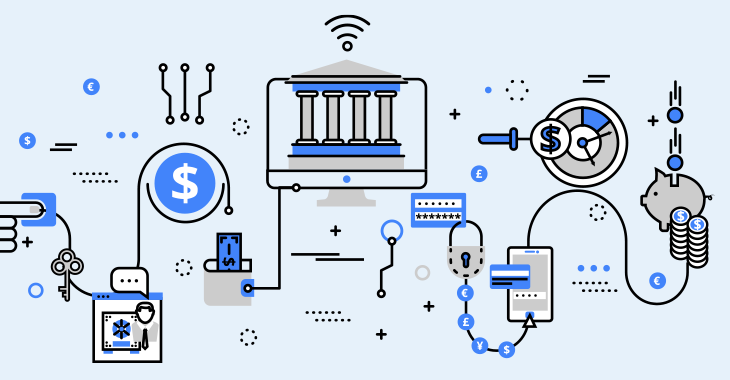 Published on March 23, 2022
Updated on May 10, 2023
Building a Versatile SaaS Revenue Infrastructure
As you sell SaaS online, you will begin setting goals. Generating revenue is the foundation of any business, and in the SaaS world (including within the SaaS vs. on-premise vs. off-premise debate), how this revenue is delivered to your company is vital. An often unexplored route to rapid growth and revenue gains is building a versatile revenue infrastructure stack for your SaaS business model that's both effective and efficient.


Here, we take a look at and share our best practices, SaaS trends and tools, to help you create your business's versatile revenue infrastructure.
What Is a SaaS Revenue Infrastructure?
"Revenue infrastructure" is a term used to describe the systems, processes, and teams responsible for collecting payments. This infrastructure is necessary for customer acquisition and retention, making it possible to measure how your business is doing.
A stable revenue infrastructure will allow you to make a profit by receiving payments from customers while remaining compliant with tax, payment, and data protection laws in all the locations where your business operates. It's important to think about this long-term because your infrastructure needs are likely to become more complex as your business scales.
What Makes a SaaS Revenue Infrastructure?
Let's explore the 4 elements that form the various parts of a typical revenue infrastructure:

1. Payment Processing
Payment processing is the core of your SaaS business' revenue infrastructure. Ask yourself: how can I make it as easy as possible for my customers to pay me for my product or service?
Besides the technical aspects of choosing a suitable payment processor, paying close attention to the following points will go a long way towards successfully reaching your revenue goals:
Customer Experience
The customer experience (CX) — or the interactions your customers have with your business during the entire purchasing journey — is one of the fundamentals of business success.
Here are some essential questions to ask yourself in the pursuit of perfecting your customer experience:
When a customer decides to buy or subscribe to your product, what is their entire experience like?
Do they have a positive user experience when they click to check out?
Are your customers impressed with the overall purchase or subscription process, interacting well with your payment platform?
You never want to lose a potential customer due to a poor impression of the payment processing experience you are offering. It's essential to constantly measure customer success in SaaS, and payments must always be as simple, quick, and efficient as possible.
Secure Payment Process
Providing your customers with a secure payment process will set their minds at ease and go a long way towards achieving customer satisfaction. Your clients need to know that their payment details are safe and encrypted and will never fall into the wrong hands. Make sure this is all correctly set up, and then clearly communicate it to your customers to build their confidence and create a positive working relationship.
Since SaaS businesses often deal with complex billing processes, it's usually best to automate billing as much as possible. This will help avoid human errors and comfort your clients.

The best type of automated billing software companies should include the following elements:
Management of periodic and recurring charges
Tracking invoices and payments can become more difficult as you acquire more customers. An automated system will also mitigate any human error. This will enable you to run periodic and recurring charges, usage-based charges, and one-time charges, as well as send customized invoices when necessary.
Payment Management
Customers need to be notified if their credit card payments fail, their cards expire, or if there are outstanding payments or lapses. An automated billing system can handle all of these critical issues on your behalf so that nothing slips through the cracks. The e-invoicing benefits are plenty and worth considering.
3. SaaS Management of Subscriptions
After acquiring customers, it's important to focus on retaining them to promote sustainable business growth. From the moment a customer subscribes to your product right up until they decide to cancel their subscription, you should be working on keeping them from leaving you for a competitor.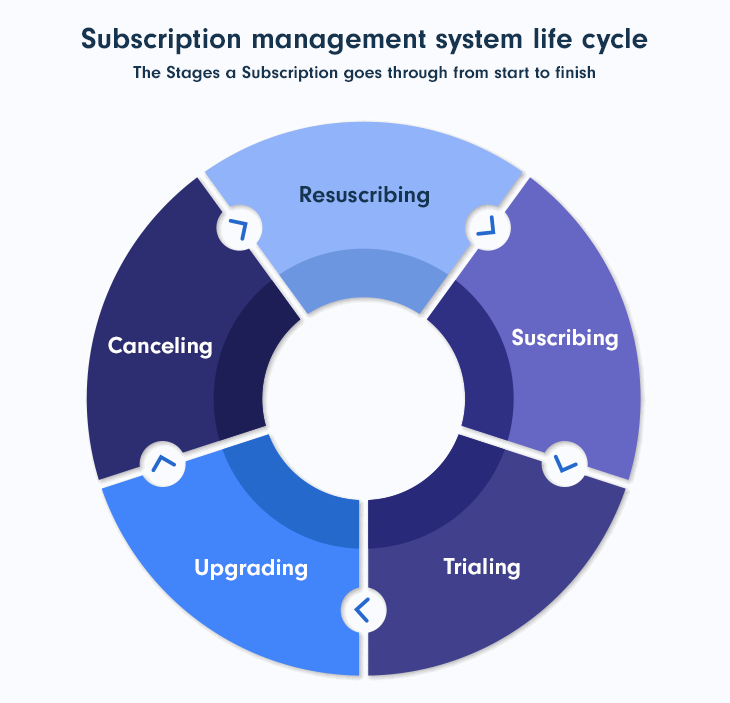 From a business point of view, successfully managing and retaining your customers includes everything from dealing with custom pricing models, like usage-based billing, renewals, cancellations, refunds, and redeemed discounts to performance metrics, subscriptions, up or downgrades, free trials, and so much more.
Your customers, in turn, should have access to an easy-to-use portal to manage their subscriptions, billing details, and payments. Also, make sure they can easily choose their method and frequency of payment as this is often overlooked.
Many SaaS businesses collaborate with eCommerce partners offering subscription management software to ensure excellent customer subscription experiences. The software will track all the variables related to the fulfillment of subscriptions and revenue delivery in an intuitive and user-friendly manner.
Meet PayPro Global.
The Complete eCommerce Revenue Delivery Partner.
Our Merchant of Record model takes care of everything your business needs to successfully scale their products globally. Payment Processing, Billing Automation, Subscription Management, and Global Tax Compliance are just a few of the eCommerce tools we offer.
Find out what else we can do for your business.
4. SaaS Revenue Operations
Revenue operations are the business function that focuses on revenue, ensuring that the different teams in a business are on the same page. — e.g., You want your sales, marketing, and finance teams to work towards one common revenue goal.
It's no longer just the finance or management team's job to maximize revenue. All teams in a business work to execute cross-functional initiatives such as market expansion and revenue-model changes. Having a revenue operations infrastructure in place is key to increasing revenue, so it makes sense that this is a top priority.
Revenue Predictability
Another essential business goal is creating "predictable revenue." This term means your revenue stays consistently measurable monthly, quarterly and yearly, making it easier to plan your growth and scale your business accordingly.
By tightly managing your sales funnel, you can create a framework that predicts how much revenue your business will bring in in the future, allowing you to correctly forecast and plan for growth.
Revenue Process
The revenue process runs from the point customers opt to buy your product until the revenue reflects fully in your business account. Because the customer experience is vital to your success, it's essential to check that every step of your revenue process is transparent, efficient, and frictionless.
Make sure there are no speed bumps along the way, which could lead to negative customer experiences and, potentially, lost sales.
Revenue Growth
"Revenue growth" refers to the increase in a business' sales from one set period to the next. This growth is usually expressed as a percentage and determines business trends that companies should closely monitor.
According to Revenue Rocket, a healthy growth rate for businesses in the IT space should be no more than 45%. "Firms that outrun this target are likely not growing profitably," Revenue Rocket says. "They're probably borrowing from the past with accumulated cash on their balance sheet, or they're stealing from the future, sourcing funds from a credit facility or an investor. Neither scenario is good."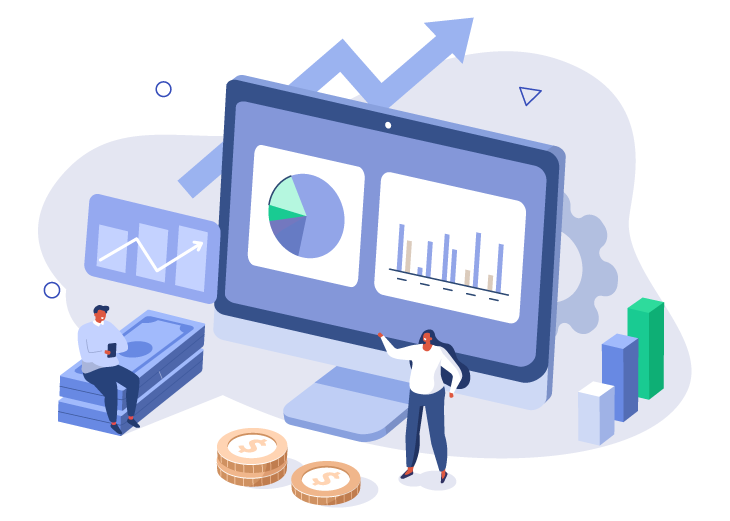 Revenue Visibility
"Revenue visibility" occurs when a business can predict its future revenue or sales figures. SaaS businesses should aim for high visibility, which means you're confident in your predictions. If there's high revenue visibility, the rest of the employees in your business will likely also feel secure in following the processes put into place.
Sales Tax and Financial Compliance
Sales tax scaling and general financial SaaS compliance can become a nightmare for SaaS business owners. The reality is that, as your SaaS or Software business grows, sales tax becomes more complicated, primarily if you operate across many different regions.
Read our article Sales Tax 101 to ensure you're keeping this element of your business compliant. Then ask yourself: Are you adequately addressing all the relevant tax and compliance requirements throughout your revenue infrastructure?
Fraud Prevention
Fraud is a common issue for businesses that receive online payments. As such, SaaS businesses frequently encounter fraudulent practices, including account hijacking, payments with stolen credit card details, and disputes on legitimate transactions.
To avoid these scenarios, ensure you have a reliable, secure payment gateway and payment processor in place. They will work as your partner and trusted advisor to help you navigate these scenarios, which will affect your revenue if not carefully managed.
Customer Support
At some point, your customers may get stuck and have questions about their orders, payments, or subscriptions. It's your job to make your support services as effective as possible for all things customer-related.
Remember: a negative experience can have a domino effect on many other aspects of your SaaS business model, such as customer SaaS retention and loyalty.
Analytics and Reporting
As a business, you need easy access to reports and analytics related to your revenue so that you can make quick, data-based decisions and ensure SaaS spend optimization. Setting a centralized revenue infrastructure will simplify the reporting, analytics, and decision-making process.
Meet PayPro Global.
The Complete eCommerce Revenue Delivery Partner.
Our Merchant of Record model takes care of everything your business needs to successfully scale their products globally. Payment Processing, Billing Automation, Subscription Management, and Global Tax Compliance are just a few of the eCommerce tools we offer.
Find out what else we can do for your business.
The 4 Core Benefits of a Versatile SaaS Revenue Infrastructure
1. Flexibility
If your SaaS revenue structure is just a set of separate, rigid systems that don't work together, it's unlikely to be effective. Furthermore, changes could take ages to implement and integrate. However, if you have a robust and versatile revenue infrastructure stack, where the different parts all work smoothly together, you'll be able to adjust, adapt, and grow quickly.
2. Customer Retention
The easier the payment experience is for your customers, the more likely they will stay with your business and keep subscribing to your products. A good revenue infrastructure promotes consistent, quality customer experiences and practical support from start to finish.
It should also be easy for your customers to upgrade their plans, helping increase your customer lifetime value (CLV) — a valuable metric to track that describes the revenue generated over an average customer's entire journey with your business.
Remember that retaining customers costs less than acquiring new ones, so keep a sharp eye on your customer journey and experiences.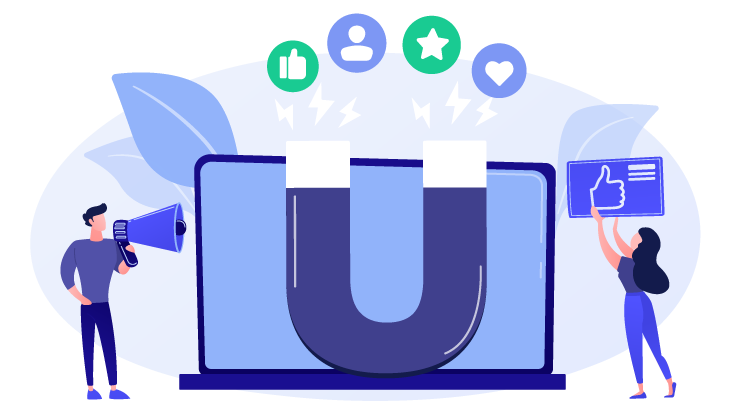 3. Easy Experimentation and Quicker Expansion
Changing, adapting, and experimenting are critical to growing and expanding your SaaS business. If your revenue infrastructure isn't flexible, there may well be areas that block this expansion. Many companies have built their revenue infrastructure up piece by piece so that each part is siloed. Different processes aren't linked and cannot work together, causing implementation changes to become incredibly tricky and time-consuming.
Get your revenue infrastructure to work seamlessly and transparently to allow easy experimentation and, ultimately, quicker expansion, as well as the very profitable possibility of SaaS startup funding. Try out a flexible pricing strategy and new subscription models without hassle and test new payment options. Launch new products and expand into new markets. These steps become more manageable with a solid yet flexible revenue infrastructure.
4. Complete Tax Compliance
Is your checkout system tax compliant according to all the different locations and jurisdictions you sell and operate? Are you registering, filing, and remitting tax everywhere you have customers in accordance with relevant tax laws?
You can avoid tax headaches if you have a robust tax management system that integrates with your other revenue systems as part of your bigger revenue infrastructure. We cannot possibly overemphasize the importance of making sure you are compliant when it comes to taxes.
Where To Start With Revenue Infrastructure
Now we've illustrated the benefits of having a rock-solid revenue infrastructure, you can follow these 5 steps to set up your system: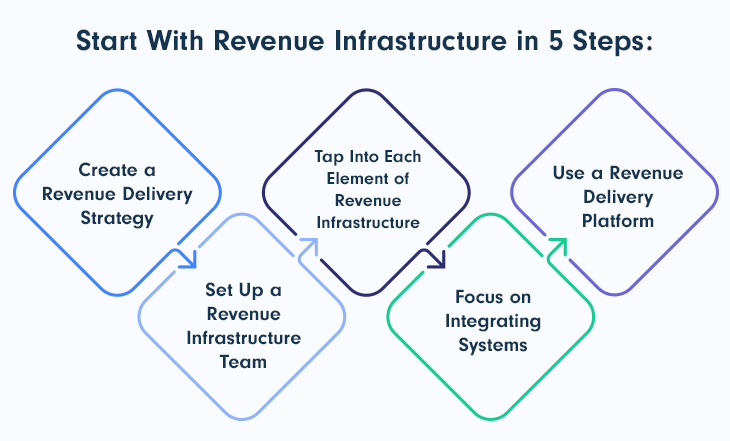 1. Create a Revenue Delivery Strategy
The first step is to plan your revenue delivery strategy. Perhaps your current design is too simplistic or not integrated with your core goal in mind. Work out how your business will manage the systems, processes, and teams responsible for optimizing your revenue.
Your strategy should pull checkout, payment, subscription management, and tax compliance together to bring you flexibility and scalability, guaranteeing success in your business growth.
2. Set Up a Revenue Infrastructure Team
Once you have a revenue delivery strategy, it's time to carefully plan who will take the lead and execute your plan. You may need a team whose job is to integrate and maintain the different systems that make up your revenue infrastructure. The more intentional you are about this as a business, the greater your chances of reaching your revenue goals and retaining your customers.
3. Tap Into Each Element of Revenue Infrastructure
Remember: each element of your revenue infrastructure is equally important — from payment processing to billing automation, subscription management, and revenue operation. Your business needs to have optimized the whole package for your customers to succeed.
It's also essential to regularly check all of the steps one by one, ensuring your systems remain versatile and flexible.
4. Focus on Integrating Systems
Once you've spent time on each element of your business' revenue infrastructure, the final step is to evaluate the efficiency of your overall system. For example, do the processes work together without apparent friction? Is it easy to implement new business plans? Are your teams all working together to optimize your revenue?
5. Use an Experienced Revenue Delivery Partner
Finally, if you feel your revenue infrastructure is too complex, there's a simple solution: find an eCommerce partner with a comprehensive toolkit to help you manage your business.
Managing subscriptions, payments, checkout, tax, and buyer support will be easy when you work with a Merchant of Record like PayPro Global, giving you more time to spend on other critical business operations.
How PayPro Global can help you Build a Versatile SaaS Revenue Infrastructure

Building a versatile revenue infrastructure should be your priority, as it is a critical step in growing your SaaS business. If you take the time to build an infrastructure right for your unique context, you'll see growth opportunities for your SaaS venture. However, you might find it all extremely challenging if you are working with a payment provider stalling SaaS growth. You must choose your partner wisely, focusing on alternatives built specifically to scale your business.
If you feel unsure about the best way to move forward, get in touch with PayPro Global. Our Merchant of Record model is perfectly suited to helping SaaS and Software businesses reach new markets and improve revenue through our powerful eCommerce solution. From payment processing and billing automation to subscription management and global SaaS compliance, we offer our partners complete automation of the online sales management process.
If you're ready to sell software online and boost your global business growth, we are here to assist and can get you up and running in no time. Let our years of expertise accelerate your company's growth.
Frequently Asked Questions
What is revenue infrastructure?
A revenue infrastructure is a broad term for a company's systems and processes to track, manage, and report its sales and revenue. A good revenue infrastructure will include accurate tracking of sales data (including product type, customer segment, geography, etc.), a robust invoicing system, reliable billing procedures, and efficient systems for issuing payments to suppliers and customers.
What is a SaaS revenue model?
A SaaS (software as a service) revenue model is a subscription-based business model in which a SaaS company charges its customers to use its software products. The SaaS model works by charging customers a monthly or yearly fee for access to the software.
What is a revenue delivery platform?
A revenue delivery platform is a comprehensive technology platform that enables businesses to monetize their digital content and services. Revenue delivery platforms provide companies with the tools they need to sell, distribute, and manage their digital products and services. The most common revenue delivery platforms are subscription-based or pay-per-use.
It doesn't take luck to make it, but it does take knowledge. Be the first to learn the latest industry insights and must know marketing tips and tricks. Sign up and enjoy! Always informed. Never Spammed.