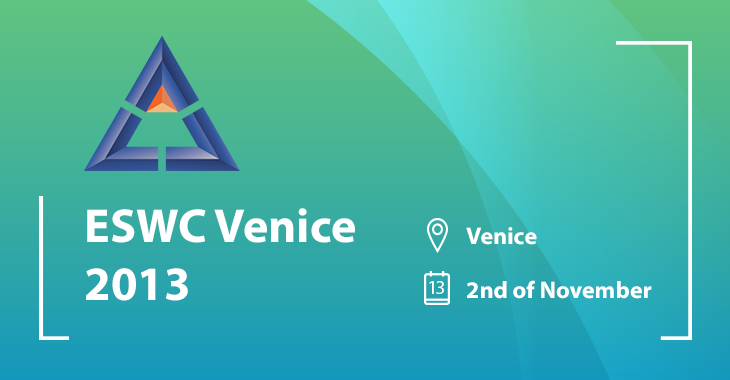 Published on November 15, 2013
Updated on July 31, 2022
The 13th ESWC Venice 2013 Overview
The fall is coming to its end, and we must say that it's been a very busy season. We've traveled a lot, met many new people, and seen many wonderful places. We've just returned from one of our business trips and can still feel the excitement and a lasting taste of the rich culture and magnificent surroundings we've seen. The reason for that is one of the main European occasions in the independent software industry, the 13th ESWC conference, which was held on the second-third of November.
Our crew had a really good time. The conference took place in the heart of enlightening Europe, the city of Venice. Italy is a well-known residence of many supreme world creators of all times. Here they found their inspiration and wisdom to create something innovative and outstanding. With the progress running and industries changing, Italy has never stopped being a great host for modern creators in all fields, and the digital world is not an exception.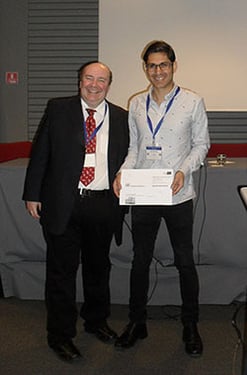 The Winner of Epsilon Award 2013
That's why we feel lucky to deepen into the atmosphere of creativity and inspiration and enjoy the beauty of the "Queen of the Adriatic".
Since 2001, the ESWC community has organized successful gatherings yearly for development and e-business representatives from all corners of Europe. This year's focus and orientation haven't changed. The event is still independent, professional, and business-oriented.
The conference was opened on the 2nd of November with a welcome speech by the president and the founder of ESWC, David Boventer. Many speakers shared their knowledge on different aspects of running a digital business. The lectures included very useful notes on experiments with conversion rate, flexible license models for applications, strategies of business modeling, and many others.
Meet PayPro Global.
Your Professional
eCommerce
Partner
No 3rd party integrations. No hidden costs. No wasted time.
Just a solution as unique as your business's needs.
One of the event's most exciting parts was Epsilon Award Presentation. It's a great opportunity for any advanced programmer to let others know his accomplishments and compete with other advanced developers. This year the award was given to Tuxera Inc., represented by Oscar Santolalla, in the name of the Mayor of Venice. Oscar Santolalla's presentation was one of the especially memorable ones. Oscar talked about creating great open source software, shared a success story of Tuxera company, and how they transformed an open source project into outstanding products with millions of users.
To sum things up, PayPro Global crew enjoyed communicating with all attendees and received another burst of inspiration. We also want to thank the organizers for yet another opportunity to gain new inspiring thoughts, concepts, and understandings. We hope that our next visit will be as fruitful and memorable as this year's, if not even more:)
Wishing higher rates for all of you.
It doesn't take luck to make it, but it does take knowledge. Be the first to learn the latest industry insights and must know marketing tips and tricks. Sign up and enjoy! Always informed. Never Spammed.