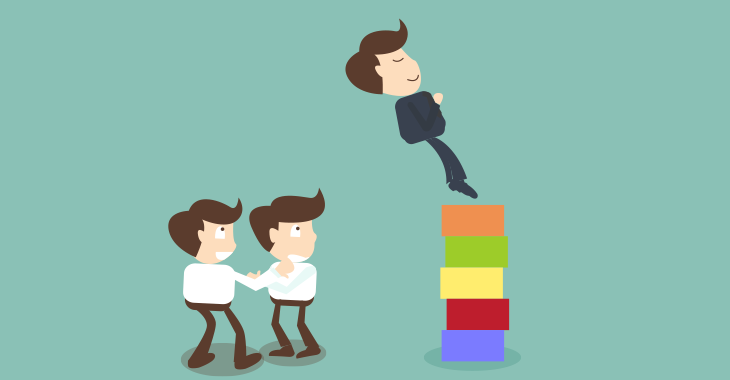 Building trust amongst your clients
As the world has shifted from a product economy to a subscription economy, businesses switch focus from acquisition to retention. But acquisition came with conversion, while retention comes with loyalty. Businesses are now forced to build trust. And trust is no longer a pre-existing condition.
From "nice to have" to "must have"
Building trust amongst your buyers is no longer a strategy to deliver extra value to your already flourishing business. Trust has become the engine that drives success to your business in the first place.
In the B2B world, trust is more relevant than ever, because businesses have more at stake than end consumers. When they invest in a product or service, they rely their operations on it, which affects their processes and, ultimately, their results. Since we live in an era of small businesses and startups, it now takes a lot more to convince a business than to convince an end consumer. And trust is what it takes. It is essential in building a successful business that brings ongoing revenue.
Building brand credibility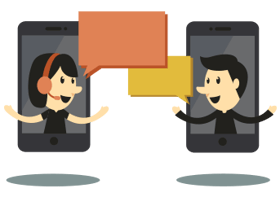 Brand credibility, and subsequently trust, come from building relationships. Be prepared to change your mindset and make the shift from old marketing strategies aimed at quick gains to customer retention strategies aimed at long-term relationships. Here are 3 steps to help you through the transition.
Listen. And then act.
You need to go beyond the transactional nature of your relationships with buyers. Making a sale might seem like the ultimate frontier, but in reality, the success of your business is determined by the number of customers who return to your online store for future purchases.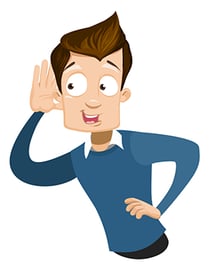 Asking for feedback is crucial in understanding your customers and creating a customer-centric process. Acting upon the feedback you receive is what strengthens relationships with buyers and makes them return.
Acting upon feedback means doing your best to personalize services and apparently that is what 66% of B2B buyers expect from you1. This is a world defined by diversity, so choosing general marketing strategies instead of personalizing experiences may be a mistake that could cost you your relationship with your buyers. Feedback is crucial, so use it in building brand credibility.
The power of word-of-mouth
We do try to put the B2B world on one side and B2C on the other, but the truth is that at the end of the day, you're still talking to people. And people listen to other people. 85% of buyers trust online reviews as much as they trust personal recommendations.2
Using trustworthy, industry-specific, third-party platforms to display user reviews is an efficient way to build a trusted, credible brand. Peers are viewed as trusted sources3, which means that, as your brand is being evaluated by potential customers, you benefit from the vote of confidence of buyers who share similar pain points and challenges.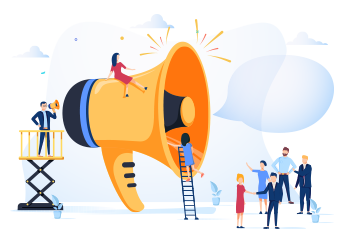 Reviews are a crucial part of any brand credibility strategy, as they display the experiences your customers have had using your services. However, leveraging the power of reviews means exposing your business to unsatisfied customers. Hiding away from the cons of your service will not do you any good. There is a silver lining to negative reviews. You gain so much more authenticity from such an experience, as no customer will believe that you are offering a flawless service or product. Plus, a negative review gives you the opportunity to further explain your product. Some might even go as far as to say that it's an open invitation to a sales pitch.
Meet PayPro Global.
Your Professional
eCommerce
Partner
No 3rd party integrations. No hidden costs. No wasted time.
Just a solution as unique as your business's needs.
Communicate more, communicate better
Establishing relationships with your buyers is the ultimate key to building brand credibility, and communication is the fastest way to connect. This is where the B2B field shines, because both sides of the aisle, customers and vendors, are eager to collect data, information, tips, and tricks. Customers are willing to listen and vendors should be willing to share their knowledge and insights. Use content marketing as a tool to establish connections and build relationships.
B2B buyers are rather complex, in the sense that they take their time to make decisions. Committing to a subscription plan, saying yes to a solution or service, is a process that could take months. During this consideration phase, your brand could be evaluated in terms of your content. Valuable, informational content with a powerful value prop can make your business a knowledgeable industry authority. If customers trust your vision, they will trust your services.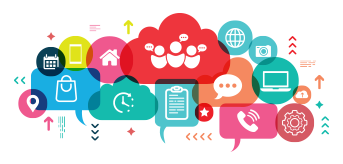 Building trust among your customers is a complex process when looking from a B2B perspective. The decision-making journey is long, brand evaluations are much more complex and buyers are harder to convince. But once you have it, you will reap the benefits of customer loyalty and high NPS, which eventually translates to perpetual revenue. And there's really nothing better than smart-passive gains
Notes:
1 https://www.trustradius.com/vendor-blog/engagement-economy-how-to-build-the-relationship-b2b-buyers-want
2 https://statuslabs.com/reputation-management-stats-2019/
It doesn't take luck to make it, but it does take knowledge. Be the first to learn the latest industry insights and must know marketing tips and tricks. Sign up and enjoy! Always informed. Never Spammed.