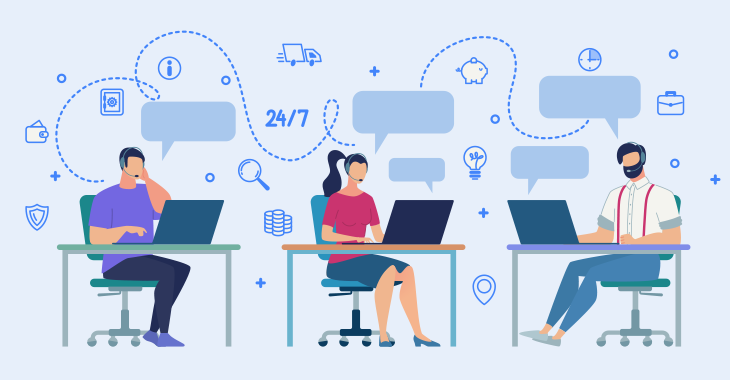 Two latest must-have features for an outstanding online customer service
Let me ask you a question; What channels do your customers prefer to reach out for help, is it phone, email or social media? Please let us know in the comments below.
We are witnessing major shifts in the software industry today. The SaaS market is maturing rapidly, and together with it we can already see a new type of SaaS user. This user often gets confused during the onboarding process and demands immediate attention. Sometimes tutorial videos or step-by-step guides don't cover every single aspect of your product. Be honest, how many times have you said to yourself that it would have been much easier if you were just sitting next to the user and pointed your finger at the feature your customer is looking for.
Luckily, innovative solutions start to appear to meet these new demands. The array of tools each service offers varies greatly and choosing the right solution for your business can be quite challenging. Let's analyze two latest must-haves that will help you offer outstanding support to your customers:
Live Chat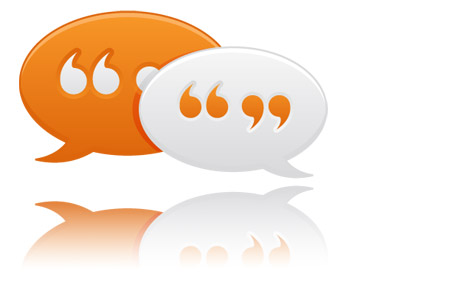 There is nothing new about a live chat service. Such services have established themselves as efficient tools to consult the prospects and help them with their purchases. They can be called conversion helpers, if you wish. According to eDigital's Customer Service Benchmark, live chat has the highest customer satisfaction levels for any customer service channel, with 73%, compared with 61% for email and 44% for phone.
It is logical, it is not as annoying as having to wait on hold, the customer is not interrupted from his browsing and the waiting times are much shorter.
Moreover, only the presence of a live chat icon in a corner of a page significantly boosts a prospect's confidence that help is within reach and he can reach out for it at any time.
The advantage for you, however, is that you can monitor the user activity in real time and can spot users who are probably stuck on their conversion path. You can start a conversation and ask him if he needs assistance in the least intrusive way possible.
Co-Browsing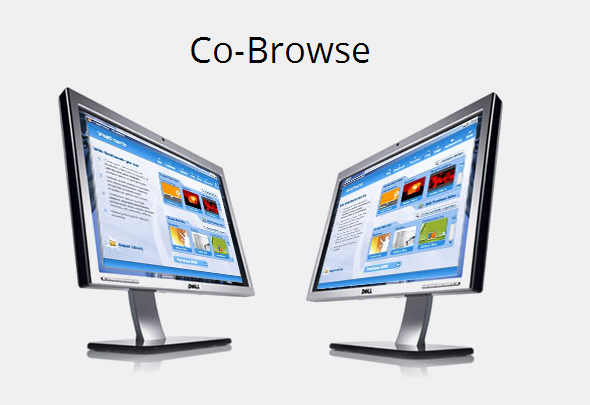 Unlike live chat, co-browsing is hot and new. it offers the support representatives such capabilities as highlighting elements on the page to guide the visitor, which greatly speeds-up and simplifies guidance, moreover the support reps can take over the control of the user's browser to perform actions for them. Of course this requires permission from the user.
Although it's sounds great, this feature represents a few challenges for vendors. Primarily it lies in device and browser compatibility. SaaS products are cross-platform services by design, therefore co-browsing should be compatible with all browsers and devices, such as PC's, tablets and smartphones, the last two are extremely fragmented. from my research I have found that co-browsing is limited to PC's at the moment. But I believe a solution to this problem will be found eventually and it will be amazing.
Conclusions:
There are several aspects to consider when enhancing your support team with tools of this kind:
1. Fast to use even over a slow Internet connection.- the software needs to eliminate technical roadblocks. It is important to remember that not all users enjoy super-fast fiber optics infrastructure in their countries. Therefore the co-browsing solution of your choice should also accommodate "slow connection users" to provide a great experience despite it.
2. Simultaneous scrolling - When assisting a user it is important that he follows you along the way. I am sure your SaaS UI is not always scroll-free. Sometimes your operator will need to scroll down to complete an action. the simultaneous scrolling will ensure the user sees everything that your operator wants to show and avoid misunderstanding as a result.
3. Preview feature - the preview feature enables your operator to preview the page they are going to show to the user before broadcasting it. This will save your company quite a few embarrassing situations that are caused lack of attention or technical issues.
4. Sync-surfing - Often co-browsing assistance is not limited to one page. Your operators will need to switch pages to show the next steps to the users. Sync-surfing enables operators to navigate from link to link and automatically "drive'" the session attendees. Without it your operators would have to send the links to the pages to the users and wait for them to open these pages. Sync-surfing would eliminate this technical roadblock and make your operator's work more efficient.
5. Form co-filling - online forms can be quite confusing and complicated. To ease the life of your users, form co-filling feature will enable your support representatives to help your users fill in the forms and ensure the data was entered correctly. This will save time both to your users and your operators.
6. No Plug-Ins - last, but not least, these services should not require your customers to install additional plug-ins to their browsers. This can cause annoyance to them and some computer illiterate folks will just get more confused and annoyed. Test the service before you buy and make sure everything goes smoothly at all times. A buggy support can cause a lot of disappointment.
Some of the most popular services that more or less satisfy this criteria are Olark, LiveLOOK and Firefly. Did we miss any? Please comment below.
As a matter of fact, PayPro Global is currently working on a similar project called Conversion Leap, which will be presented to you soon.
It doesn't take luck to make it, but it does take knowledge. Be the first to learn the latest industry insights and must know marketing tips and tricks. Sign up and enjoy! Always informed. Never Spammed.