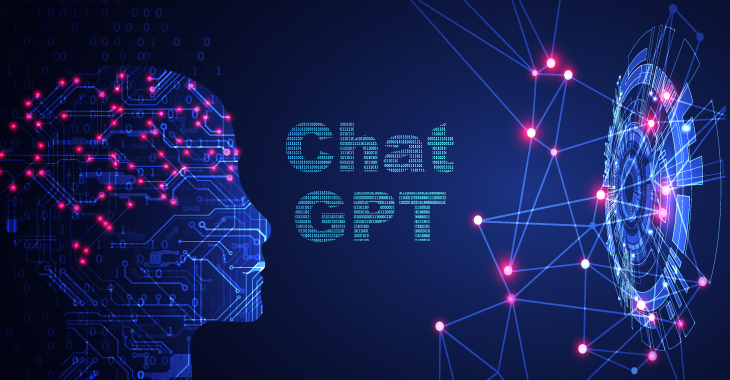 Published on March 3, 2023
ChatGPT's API: 5 Creative Ways SaaS Businesses Can Use AI for Growth and Success
AI has become a must-have for businesses of all sizes, driving the development and deployment of numerous AI-powered SaaS tools.
ChatGPT API stands out among these cutting-edge solutions as an easy way to integrate artificial intelligence into operations - delivering superior customer experiences that can significantly increase profits.
To help you capitalize on this opportunity, we've identified five innovative strategies leveraging the ChatGPT product, which forward-thinking members of the SaaS developer community should consider implementing today.
What is ChatGPT's API?
ChatGPT's API is an AI-powered software model available that offers businesses of all kinds natural language processing (NLP) capabilities.
Operating on advanced deep learning algorithms to obtain increased performance in generating human-like responses to a variety of queries, this tool is quickly becoming an ideal solution for companies looking to simplify customer interaction in a fast and effective way.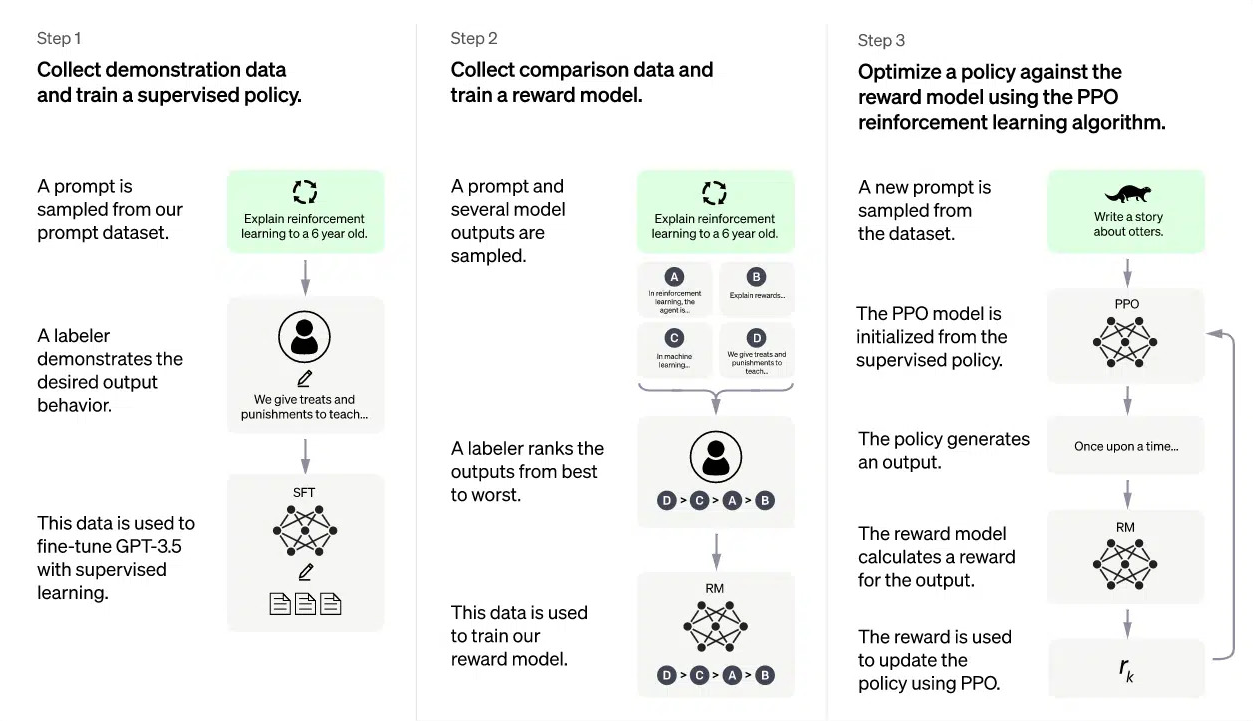 Why is AI Essential for SaaS Businesses
SaaS businesses must act quickly and provide personalized experiences for their customers in a competitive landscape. AI-driven solutions give them the edge they need by gathering real-time data, automating mundane tasks, and providing actionable insights that drive more successful decision-making.
In short, artificial intelligence is a key tool in today's digital world, where customer experience matters now more than ever, with it comes increased efficiency, higher revenue potential, and the ability to stay ahead of the competition.
The 5 Ways AI Can Fast Track SaaS Growth
1. Personalizing Customer Experiences
ChatGPT's API personalizes customer experiences, helping SaaS businesses and developers offer personalized client experiences. Here are two straightforward ways businesses can effectively personalize client experiences with artificial intelligence:
Customer Support Chatbots
AI-powered chatbots can instantly answer client questions. They can rapidly solve common customer queries, suggest products, and place orders. By utilizing chatbots powered by artificial intelligence, SaaS companies can boost customer happiness, increase response speeds, and offer 24/7 assistance by using ChatGPT's API to enable chatbots. As you continue using it, ChatGPT's API-powered chatbots learn from consumer interactions and provide more personalized customer interactions.
Targeted Advertising
Because this tool has the power to analyze consumer data, it can deliver tailored ads, social posts, and marketing campaigns, reaching and converting more users. In a nutshell, it can create quality content as part of a well-structured content marketing strategy, which translates into increased SaaS revenue. To take personalization up a notch, SaaS owners can rapidly test the effectiveness of the ad copy created and make targeted improvements.

2. Enhance Development Processes with Automated Testing
AI-powered testing features allow SaaS companies to streamline their development processes and provide high-quality products. ChatGPT saves time and resources while verifying product stability and performance.
Product Testing
SaaS organizations could easily avoid bugs by automating testing and quality assurance with artificial intelligence. Because it creates test cases and automates testing, it can save development teams time and money. For instance, this tool could provide task management test cases for a SaaS project management application by imitating user inputs to test features.
Product Upgrades
This AI system offers automated testing that can assist in rolling out software updates and new features without interruption. Automating testing can improve product quality and reliability, boosting customer happiness as well as income.
3. Using AI to Reduce SaaS Churn & Boost Revenue
ChatGPT's API is an immensely valuable tool for SaaS firms, helping them to reduce attrition and improve revenue. When it comes to boosting revenue, one of the most straightforward ways it can help is through predictive analytics.
Customer Behaviors & Churn Patterns
Businesses expand by analyzing vast amounts of client data, collecting details and identifying churn risks. Companies can engage with at-risk consumers before they churn by studying customer behavior and spotting patterns. Once they begin working in this direction, long-term cost savings and revenue benefits will most certainly follow.
Finally, pricing options can be significantly optimized. SaaS owners can modify prices once they gain access to customer behavior and market developments.
Up-sells & Cross-sell Recommendations
The now-famous AI tool can assist SaaS developers in rapidly finding upsell and cross-sell possibilities and reducing churn. Also, having this control over customer preferences increases the efficiency of the packages.
Businesses can take things to a new level and tailor recommendations to customers' historical behavior and interests to increase SaaS sales. This will certainly lead to improvements in terms of revenue and consumer satisfaction.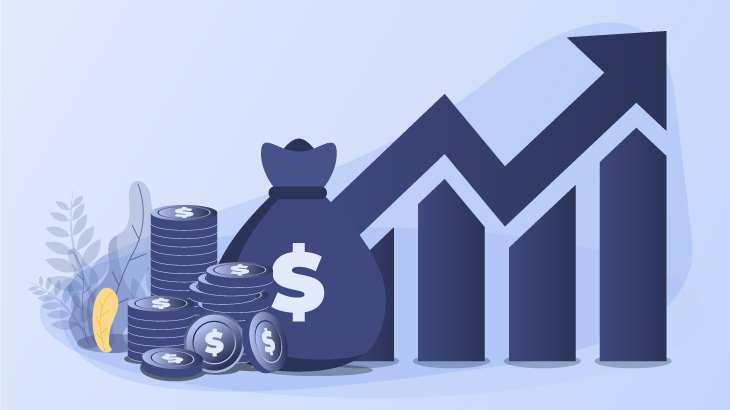 4. Enhancing Data Analytics
SaaS businesses can leverage the power of artificial intelligence regarding data analysis. Here the two ways in which developers can put ChatGPT API to work:
Predictive Analysis
ChatGPT gives businesses a better understanding of customers and their needs. By using advanced machine learning algorithms, this powerful tool can unlock hidden patterns and trends in customer data to help anticipate future behavior. This knowledge enables accurate decision-making by businesses, ultimately leading to increased customer satisfaction and higher profits.
Sentiment Analysis
With this comprehensive tool, businesses can gain valuable insight into their customers' sentiments - a key indicator of their satisfaction with your product or service. Analyzing customer feedback and social media data helps identify potential issues that may need to be addressed for companies to provide the best possible experience.
5. Automation of Repetitive Tasks
Making use of this tool, SaaS companies can automate monotonous jobs to optimize their processes and focus on higher-value duties by using this smart technology.
Sales Funnels
AI is a huge help when it comes to optimizing sales funnels. This automation system provides real-time customer behavior insights using machine learning techniques. Software companies may streamline their sales funnel and boost conversion rates by studying client behavior.
Reminders & Scheduling
Artificial intelligence uses client data to allow software developers to create personalized reminders and scheduling suggestions. Automation improves corporate efficiency and reduces missed appointments.
Meet PayPro Global.
Your Dedicated eCommerce Partner.
Thrive with the industry's most innovative all-in-one Saas & Digital Goods solution. From high-performing payment and analytics tools to complete tax management, as well as subscription & billing handling, PayPro Global is ready to scale your Saas.

Sell your SaaS globally with PayPro Global!
Combining the power of AI & PayPro Global
SaaS businesses are all about streamlining operations and boosting profits. Integrating AI into daily operations can help businesses strengthen their market position and generate considerably larger revenue.
But while you may be seriously considering using a robust AI-powered software system like Chatgpt, you must not disregard the need for a solid eCommerce growth partner that can help you dominate new, emerging markets.
With its extensive network of payment providers, top-notch customer service subscription and tax management features, as well as advanced fraud prevention tools, PayPro Global enables SaaS businesses to accept payments from customers globally easily.
We can help you overcome growth challenges and give you the framework required to offer customers innovative payment experiences.
Final Thoughts
ChatGPT's API is a powerful tool that provides SaaS companies with numerous applications and the ability to accelerate success. AI technology can help businesses increase customer engagement, personalize content and messages for optimal results, as well as optimize operations through data analytics.
Furthermore, automation solutions can save valuable time and resources while boosting revenue due to lower costs of labor associated with repetitive processes.
In today's competitive business landscape, this software tool allows any sized company across industries an effective way in which they may efficiently grow their business endeavors!
Frequently Asked Questions
How can SaaS businesses use ChatGPT's API to improve content creation?
ChatGPT's API can help businesses produce high-quality content more quickly by offering writing support. Businesses may swiftly produce ideas and suggestions for their content by utilizing the API's sophisticated natural language processing capabilities, thereby raising the caliber and relevancy of their messaging.
How can SaaS businesses use ChatGPT's API to enhance data analytics?
The API's powerful natural language processing can find patterns and trends in massive data sets to anticipate future outcomes. Businesses can analyze customer sentiment using the API and enhance operations, increasing revenue and profitability.
How can SaaS businesses use ChatGPT's API to automate repetitive tasks?
ChatGPT's API can optimize sales funnels, analyze consumer behavior patterns and trends in real time using powerful machine learning algorithms. Additionally, this tool can automate scheduling and generate personalized reminders, enhancing efficiency and reducing missed appointments.
It doesn't take luck to make it, but it does take knowledge. Be the first to learn the latest industry insights and must know marketing tips and tricks. Sign up and enjoy! Always informed. Never Spammed.