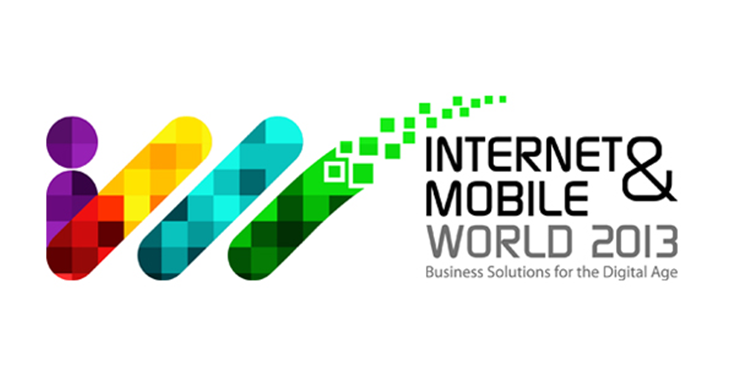 Join us at Internet & Mobile World 2013!
Dear Friends,
We are happy to announce that PayPro Global is taking part in sponsoring Internet & Mobile World 2013, which will take place on October 9-10, at Romexpo, in Bucharest, Romania.
Internet & Mobile World is the biggest business event dedicated to online & mobility industries in Romania. The venue will soon open its doors to over 5.000 visitors, where 130 digital, mobile and software solution providers will be displayed. The event is hosted by Universum Events, who is also the organizer of "Innovation Summit" - the first event exclusively dedicated to business innovation in Romania.
We are especially excited about this event. PayPro Global expressed special interest in emerging markets on several occasions before. We see Romania as the key player in the region in the field of IT business. A confirmation to that is the fact that PayPro Global is about to open a regional office in Bucharest, Romania, where sales and marketing operations will be centralized.
Romania is home to many brilliant software developers. This country is the birthplace of fast-growing software brands such as BitDefender, Endava, Totalsoft and many others. In recent years, we've seen a rapidly increasing number of successful international start-ups under the label "Made in Romania" such as Ubervu, Brainient, Dreamstime, Sunnytrail, Appnor, Mavenhut, Padicode and, of course Summify which was recently acquired by Twitter.
PayPro Global will be represented by Meir Matt Amzallag, CEO, PayPro Global Inc.He will give a keynote speech with the topic "Inspiring innovation cases on the use of business models (what, why and how they work)".
In his presentation, Meir will speak about the latest and most innovative cases that rocked the Internet world in recent years. He will outline the key ingredients that significantly contribute to the formation of these new powerful business models and he will also show examples of their universal application to traditional online enterprises.
The keynote will take place on October 9th, at 4 PM, on Mobile & Apps Stage.
Moreover, PayPro Global team of e-commerce experts will be available at booth 103, where they will offer free personalized consultations for two days in a row on:
How to sell your software globally
How to increase your shopping cart value,/li>
How to convert more with the same traffic
PayPro Global is expected to make a few special announcements at this event
We are expecting to have lots of fun at this great event and we invite everyone to visit us there. We are giving away FREE 2-day passes, which have the value of €90 each, for Internet & Mobile World to all our readers. Click HERE to claim the free pass
To everyone who can't make it to the event, don't be sad, we will give a full coverage on this blog. So stay tuned!
It doesn't take luck to make it, but it does take knowledge. Be the first to learn the latest industry insights and must know marketing tips and tricks. Sign up and enjoy! Always informed. Never Spammed.