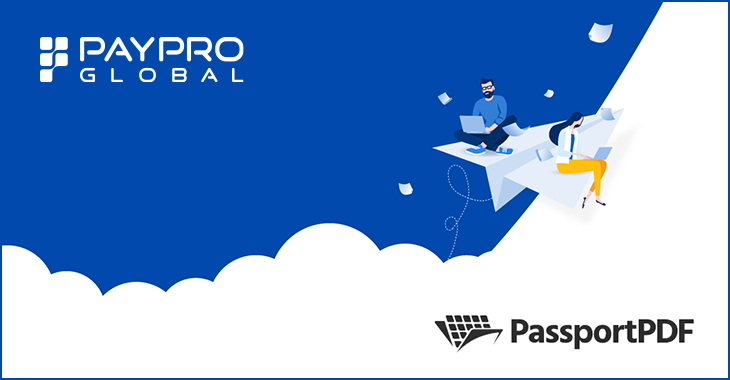 Published on May 5, 2020
Updated on September 1, 2023
PayPro Global Announces Partnership With PassportPDF
May 5th, 2020 – Toronto, Canada - PassportPDF, a division of Orpalis, a micro-service based cloud ecosystem featuring leading productivity tools, has partnered with leading eCommerce solution provider, PayPro Global.
Top-performing eCommerce solution provider, PayPro Global announces a new partnership with PassportPDF, a division of Orpalis. PassportPDF is a modern cloud infrastructure, providing clients with freemium microservices, designed to answer various document management challenges faced by both professionals and the general public.
Offering multiple productivity-oriented solutions in fields such as OCR, conversion, compression, content production and even data compliance, PassportPDF enjoys a high level of popularity and appreciation. However, even so, there is still room to grow. The need to collaborate with a trustworthy partner that can help the company expand internationally smoothly and rapidly surfaced. After analyzing the market, the Orpalis division decided to join forces with PayPro Global. Offering a rich portfolio of payment methods and currencies, together with innovative features such as regional and dynamic pricing, extensive reporting and customization capabilities, PayPro Global had the ideal solution to help fuel global Growth for PassportPDF.
Meet PayPro Global.
Your Professional
eCommerce
Partner
No 3rd party integrations. No hidden costs. No wasted time.
Just a solution as unique as your business's needs.
"We are happy to welcome PassportPDF as our newest partner and we are excited to put our solution to work. We are part of a customer-centric world and the only way to succeed is to deliver exceptional shopping experiences, which is what PayPro global does best. We are confident that this partnership will lead to great success." stated Jason Foodman, CEO of PayPro Global.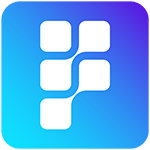 Since 2006, PayPro Global has been actively and successfully providing software, SaaS and digital goods companies with premium eCommerce solutions to better facilitate their global market expansions. By means of highly efficient in-house tools, PayPro Global brings forward innovative capabilities which give customers the freedom to focus on the essential aspects of their business, while offering a significant competitive edge.
About PassportPDF

PassportPDF is a division of ORPALIS, a company with over 16 years of experience in the document imaging and document/image processing domains. ORPALIS is a privately held and fast-growing company, specialized in automating large-scale document-based processes and document imaging targeting the needs of software developers and end-users. ORPALIS is continuously trying to bring innovative solutions to the market and is the editor of the best-sellers and recognized products GdPicture, DocuVieware, and PaperScan.
To find out more about PayPro Global, please visit https://payproglobal.com or contact business@payproglobal.com
It doesn't take luck to make it, but it does take knowledge. Be the first to learn the latest industry insights and must know marketing tips and tricks. Sign up and enjoy! Always informed. Never Spammed.