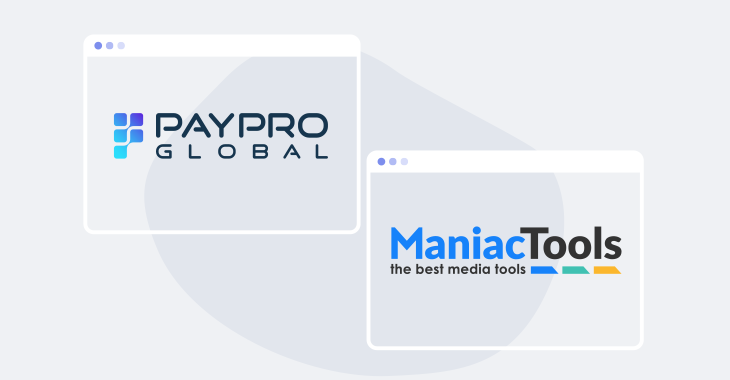 PayPro Interviews ManiacTools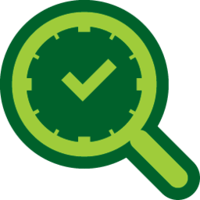 Maniac Tools (www.maniactools.com) has been PayPro's partner for many years. This company has been developing state-of-the-art multimedia utilities, which are home user oriented.
This year, however, we noticed a new kind of addition to Maniac Tools' product portfolio, which is dedicated to serve businesses and bears the name of Time Inspector (www.timeinspector.com). Time Inspector is looking into solving the widespread challenge for many enterprises particularly in evaluating employee engagement and attendance, as well as improving payroll efficiency.
We invited Alex Pavlenko, the CEO of Maniac Tools to tell us more about his new project and its advantages.
Alex, thank you for agreeing to answer our questions. Can you share with us the story of Time Inspector?
One day, we asked ourselves a question, whether each member of our team delivers the same amount of input and how to correctly evaluate the performance of our employees. We decided to do this mainly because we wanted our team to be balanced, avoid frustrations in our company and achieve a more fair management for everyone. I am a strong believer that a company cannot have just one leader and many followers. Everybody should lead in what he or she does best.
It is a well-known fact that one task is very different from the other and the amount of time and energy varies greatly for each. We wanted to evaluate the workload and performance in order to tailor the responsibilities for each member of the team accordingly. It is our primary concern, that our employees have a good work-life balance. This way the company as a whole performs better and the environment is more friendly. In such a scenario the employees look forward to coming to the office every morning.
What we thought would be a simple task, however, turned out to be a great challenge. At first we started with simple reports that were manually compiled by each member of our team. Although we managed to collect the data, we weren't sure it was accurate. Moreover, it turned out to bite a very big chunk of our employees' time. This couldn't work.
This is when we realized that we are not the only company out there that has this challenge. We went even further and put ourselves in the shoes of HR departments in big enterprises. In this case, the human resources departments have to deal with a lot of paperwork. We talked to many HR managers from various companies and we were surprised to find out that sometimes payroll clerks spend up to two days just organizing one department's timesheets.
This is when we discovered that there is a demand for a solution that can make this process more efficient and we rolled up our sleeves and started brainstorming on a solution. Of course, during brainstorming we were hit by more ideas that helped us expand the functionality even further.
Meet PayPro Global.
Your Professional
eCommerce
Partner
No 3rd party integrations. No hidden costs. No wasted time.
Just a solution as unique as your business's needs.
This is a great story indeed. Please, tell us more about how Time Inspector works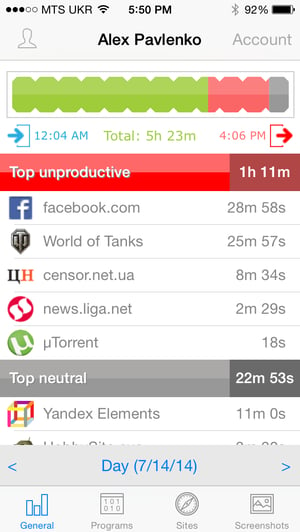 After we finished developing and adding features, Time Inspector turned out work time control software. It works under the following principle:
A small program is installed on every company computer
The administrator assigns productivity status to software, service apps and websites of his choice, as well as the time interval when the tracking is performed
The software starts tracking the activity on the computer and collecting data
The data is then transferred to the cloud where real-time reports are generated
The administrator can access reports from any device, whether it is PC, Mac, iOS or Android and see how the team is doing real-time
This way the manager, or we can call him administrator, can see who is more focused and who is more distracted. Who works overtime and who is slacking off. Whose tasks are more time and energy consuming and who is just getting bored. Based on this data, the managers can redistribute the tasks more evenly across the team.
Moreover, we can see many cases when employees complain about working overtime, but in fact, they are just abusing the company trust and Time Inspector leaves no room for interpretation. All the time spent on each tasks, the breaks, the distractions are tracked electronically and this can help supervisors address productivity problems at their beginning, before they get worse.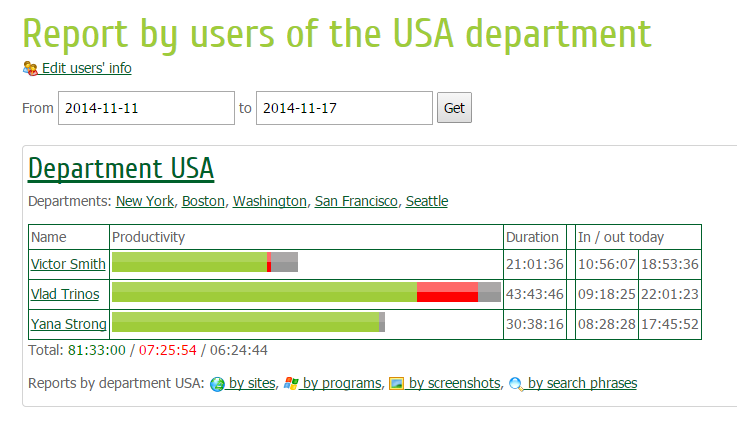 It seems that Time Inspector provides benefits for company management. Are there obvious benefits for the employees?
Of course, there are many times when employees are undervalued or their workload is just incorrectly evaluated. Sometimes there are also management mistakes, when employees are not assigned with new tasks and just don't have anything to do in such departments as customer support, for example. This creates problems and additional stress for the employees. Time Inspector can help achieve a fair treatment for the company as a whole, as well as for each member of the team.
Besides tracking the software and website usage, is there anything else that Time Inspector tracks?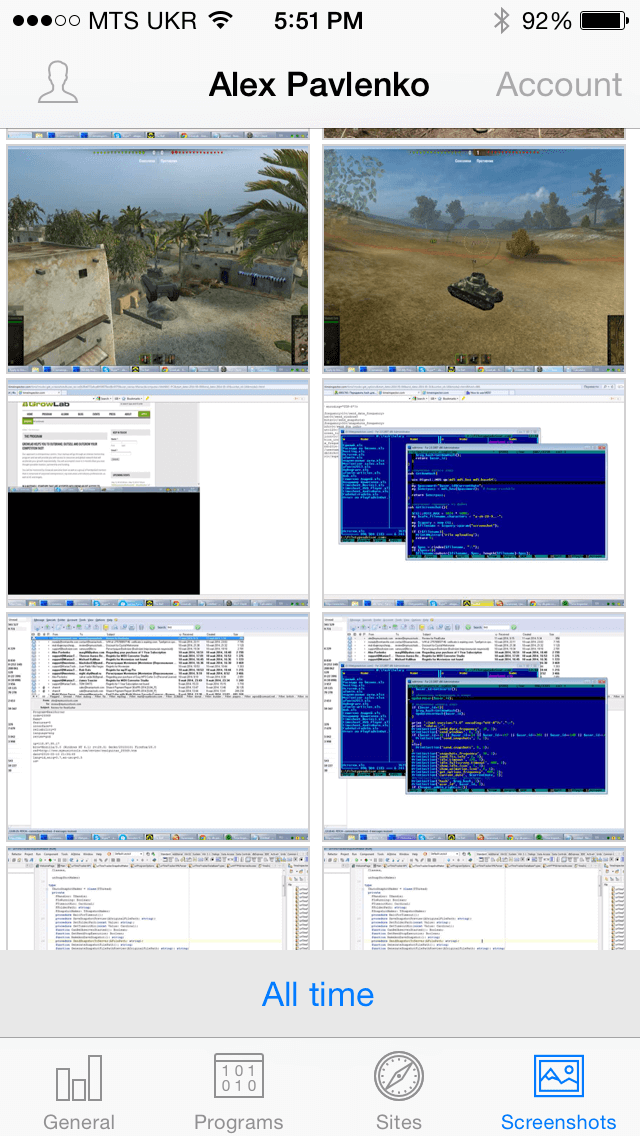 Definitely, while developing the software we also remembered about departments that deal with very sensitive corporate data, which can create a disastrous situation when leaked. We introduced a feature of taking screenshots that can help detect such leaks.
Moreover, the software records search logs and phrases that were performed in search engines.
Doesn't it intrude employees' personal space?
Absolutely not, I believe that working hours are made for work. Essentially, besides the tasks that an employee performs during these hours, it is also the time that the company pays him for. So during these 8 hours, the company equipment should be used accordingly.
As I mentioned distraction factor before, which is the main killer of productivity, with Time Inspector, supervisors can also block distraction factors, such as games, news sites or social networks, or any kind of unproductive activities on the company computers. This feature proved to be handy on jobs that require maximum alertness, such as customer support.
Have you already received feedback from your users? If so, what were their results from using Time Inspector?
The corporate users report that Time Inspector helped them increase team productivity by 5-20% on average. The data that Time Inspector delivers to the managers, helps optimize the performance of teams and of the company as a whole sometimes. Of course it all depends on how the data is used by the company. Time Inspector doesn't take decisions, it only reports. But we are glad that Time Inspector already helps companies optimize their processes.
Are there other applications for Time Inspector outside of the corporate world?
Indeed, it can also serve home users. As a matter of fact, the software is absolutely free for individual use. There were already around 140 thousand installations of Time Inspector. it is used by freelancers who want to evaluate their own productivity, but it also proved very useful for parental control.
What are your next plans for Time Inspector?
At the current stage we see Time Inspector as a foundation of a bigger project and, of course, we are planning to expand its feature set even further. Right now we are evaluating the user feedback we get from our growing user base, which is extremely valuable information for us. Also we are expanding our sales and marketing efforts for this project to grow our user base even further.
Meet PayPro Global.
Your Professional
eCommerce
Partner
No 3rd party integrations. No hidden costs. No wasted time.
Just a solution as unique as your business's needs.
Time Inspector is distributed via PayPro Global, just as the rest of your products. Can you share your experience in using our eCommerce platform to sell software, SaaS and cloud?
First of all I am fond of PayPro's instant support that is provided for our business needs, and also to our customers. This is a very important factor in our business, as it streamlines our operations and improves our reaction speed.
The flexibility of PayPro's eCommerce platform helped us build revenue generating conversion paths that are adapted to our business needs, as well as to our shoppers' personas. All these proved to be a very efficient way of selling digital products online.
Alex, thank you very much for answering our questions, we wish you best of success with your new project.
It doesn't take luck to make it, but it does take knowledge. Be the first to learn the latest industry insights and must know marketing tips and tricks. Sign up and enjoy! Always informed. Never Spammed.