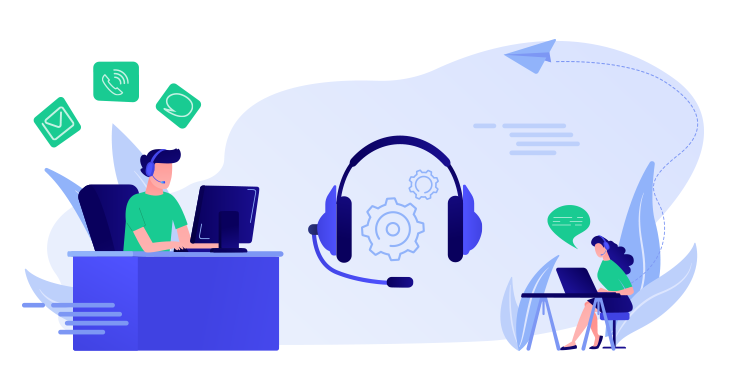 Great customer service drives company growth
The world is spinning faster and faster. The technology accelerates our daily activities and e-commerce industry is not an exception. In today's ecommerce environment, customer service expectations are higher than ever before. The buyers no longer have the time, patience or desire to make an effort in getting the necessary assistance when a problem or anxiety gets in the picture. Thanks to the explosion of media choices such as various social networks, consumers are interconnected and their voice is becoming more heard than ever before. Also they are more demanding, they expect all digital products to be available for purchase instantly through their preferred channel, at the most convenient time and on their terms.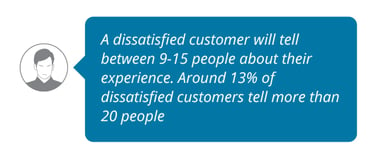 When buying software online, consumers deal with a lot of anxiety and the first thing they do is call customer care. At this point, customers are already irritated and not being able to reach a live person, being put in a long waiting line and being forced to listen to Super Mario theme song over and over again just to talk to a rude and incompetent representative in the end can send them over the edge. This can have devastating effects on your customer retention and overall company results. According to White House Consumer Affairs statistics, a dissatisfied customer will tell between 9-15 people about their experience. Around 13% of dissatisfied customers tell more than 20 people. Moreover, Accenture global customer satisfaction report says that price is not the main reason for customer churn, but actually it is due to the overall poor quality of customer service.
Meet PayPro Global.
Your Professional
eCommerce
Partner
No 3rd party integrations. No hidden costs. No wasted time.
Just a solution as unique as your business's needs.
Of course customer problems are not always met, but this is when the quality of staff can turn things around. Harris Interactive conducted a study this September in the United States. The study concluded that 93% of consumers would be more forgiving when a company couldn't resolve their problem over the phone if the person they were speaking with had at least one of the following attributes:

It just sounds logical, the customers work long hours to earn the money they spend on your product. They expect the highest quality for their hard-earned buck. We have all been in a position when we resorted to customer service to have our questions answered and problems solved. We all share that particular frustration when we didn't get the problem resolved after waiting for a long time on the phone.
First impressions are the most lasting
Many software companies rely on their e-commerce provider's customer service to deal with transactional operations and product delivery. The truth is, your e-commerce provider serves as a gateway for your prospects' journey in becoming a customer. They, and their support representatives are the first point of contact between you and the buyer. Customers don't really care if they are calling you directly, or your e-commerce provider. The bottom line is that this particular detail is irrelevant to them, they just need their questions answered when they want it, how they want it and most importantly, fast. At this thought it just becomes clear that the responsiveness and quality of your e-commerce provider's customer care is a crucial aspect in reducing churn and increasing customer satisfaction. Additionally, in complex financial requests related to billing, customers will feel more comfortable working with a serious and flexible e-commerce provider that can fulfill special requests in billing issues such as preparing W8/W9 forms in the US or equivalents in other countries. There are a few important questions you need to ask yourself: Does your current e-commerce provider offer a 24/7 customer service? Does this include holidays and weekends? What is their average response time?
When accepting global payments, the aspect of timing can't be overlooked. This means that a customer care department has to cover all the possible time-zones in all the corners of the world. Irritating a customer with a late night call is simply not an option. A support representative has to have this in mind at all times and estimate when is the right time to call.
Customer retention starts with an excellent service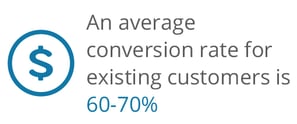 Many software companies concentrate most of their resources on customer acquisition rather than retention, where customer service plays the center role. According to McKinsey, 55% of current marketing spend is on new customer acquisition and only 12% goes for customer retention. Of course, customer acquisition is an important element in overall company growth, but according to Bain & Company research, it costs 6-7 times more to acquire a new customer than retain an existing one. Another important aspect is conversion rate. I am sure this is your daily dilemma. An average conversion rate of an e-commerce website is 5-7% for new customers. According to Marketing Metrics, an average conversion rate for existing customers is 60-70%. This means additional renewals, up-selling and cross-selling opportunities for your enterprise, this is even more important for SaaS companies, where increasing ARPU is even more important than new customer acquisition as a company growth objective. To support this claim, Bain & Co. research shows that a 10% increase in customer retention levels result in a 30% increase in the value of the company.
Retention drives loyalty and referrals ... and quality leads
Let's be frank, even the best products and services have unhappy customers. Maybe they do not find their way around something to solve their problem. This is where support comes in to turn things around. Reaction speed of customer care is of the essence in this matter, it is important to listen to your customer and check how he does, if he is happy and address his problems at the right time. According to Strauss & Seidel, dissatisfied customers whose complaints are taken care of are more likely to remain loyal, and even become advocates, as those that are 'just' customers.
Loyal customers become advocates and they will recommend your product via online and offline channels. Spurring word-of-mouth can have great effects on your marketing efforts, as this drives referrals, which result in quality leads. This is how we got back to the customer acquisition :)
Meet PayPro Global.
Your Professional
eCommerce
Partner
No 3rd party integrations. No hidden costs. No wasted time.
Just a solution as unique as your business's needs.
Besides the amazing product you develop that delivers an excellent experience, customers care about the way they are greeted and treated throughout their life cycle. A customer who is treated with respect, who is understood and taken care of from the start, will less likely create problems for you in the future. He will be less pretentious and more understanding to your product's flaws. In the end their decisions are not only based on price and capabilities, which are not to be neglected, but on customer experience. Customer care plays the center role in enhancing this experience and drive retention and loyalty. According to Harris Interactive's Customer Experience Impact Report; even in a negative economy, customer experience is a high priority for consumers, with 60% often or always paying more for a better experience.
So next time you have to take a decision through which provider to accept payments and deliver your product, take a look at how their support is. Your company growth might depend on this decision.
It doesn't take luck to make it, but it does take knowledge. Be the first to learn the latest industry insights and must know marketing tips and tricks. Sign up and enjoy! Always informed. Never Spammed.