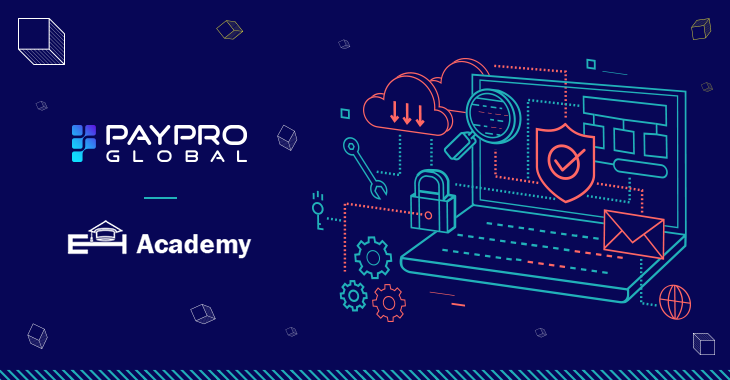 Published on May 24, 2021
Updated on September 16, 2022
PayPro Global announces Partnership with Cyber Security Trainer EH Academy
Monday, 24th May 2021 - Toronto, Canada. The industry-leading eCommerce platform PayPro Global announced today its exciting new partnership with IT training specialists EH Academy, providing them with a full-service eCommerce solution to help them reach more clients with their cutting-edge, professionally recognized online training courses.
EH Academy is an online training facility operated by Ehacking and offers its clients industry-accredited hands-on Cyber Security training programs. Their goal is to develop the next generation of Cybersecurity professionals through a blend of quality education, hands-on training, and practical experience.
Working with a specialist team of passionate industry professionals with years of expertise in their fields, they deliver a wide range of broad subject courses, including;
Cyber Security Courses
train you in advanced security testing techniques and enhanced hacking skills. These are designed to give you the understanding and ability to defeat any online threat or attack.
Programming Courses
present a platform to empower people with programming skills. It is designed to develop a base understanding of programming for beginners before guiding them through the more advanced programming stages.
Linux Courses
provide the essential skills and concepts needed to master the Linux Operating System in a professional work environment. It provides a comprehensive overview of the system in its entirety, from its security features to guidance about Linux LPIC-1.
Meet PayPro Global.
Your Professional
eCommerce
Partner
No 3rd party integrations. No hidden costs. No wasted time.
Just a solution as unique as your business's needs.
Networking Courses
explain the functions and topologies of computer networking and teach the essentials of the computer programming language, from the beginner stage to advanced levels.
Bug Bounty Courses
cover the concepts of Responsible Disclosure Programs and Penetration Testing. They teach you how to find, identify, and ethically report website security vulnerabilities or bugs.
MS Office Courses
teach interactive content relating to Microsoft Office and help you improve your workplace proficiency in one or more Microsoft Office programs.
As well as broad courses covering entire disciplines, EH Academy also offers an extensive range of more specialist courses, focusing on specific subjects, such as;
Weeks Open Source Intelligence Training
Certified Ethical Hacker (CEH) Training Program
Project Management Professional (PMP) Certification Training
Certified Cloud Security Professional (CCSP)
VoIP Hacking & Penetration Test Training
Network Automation Using Python For Engineers.
Regarding their new partnership with EH Academy, PayPro Global CEO Meir Amzallag explains that "PayPro is committed to providing eLearning businesses with the ability to sell software online independently while helping them avoid the high commissions usually associated with the marketplace. We give our partners everything they need to help them sell their products more effectively and scale their business rapidly, from international tax compliance to the means to gain more control over their marketing. EH Academy is a leader in the IT and Cybersecurity industry, and as one of our first eLearning partners, our work together has ensured that we are prepared to provide all the tools every eLearning vendor needs to achieve sustainable growth".
"At EH Academy, we are committed to providing the best in online IT and cybersecurity training so that our customers can learn practical, sought-after skills that can be used within the professional workplace. Having a partner that can offer all the tools we need under one roof while providing complete oversight and customization is fantastic. Their constant investment of time and resources in creating innovative technology that sustains and streamlines our growth efforts confirms that our partnership with PayPro Global brings great value and, most importantly, opens doors to new and exciting opportunities," explained EH Academy CEO & co-founder Irfan Shakeel.
Meet PayPro Global.
Your Professional
eCommerce
Partner
No 3rd party integrations. No hidden costs. No wasted time.
Just a solution as unique as your business's needs.
About EH Academy

Founded in 2015 by Irfan Shakeel, EH Academy is an online learning marketplace and MOOC provider, offering high-quality courses to learners everywhere. EH Academy is the brainchild of Ehacking and has been involved in online training for a couple of years, helping to create a wide range of professionally recognized IT experts. With more than 50 global partners, EH Academy is proud to count itself among the world's leading cybersecurity training providers.
To learn more about EH Academy, please visit
https://academy.ehacking.net/
.
About PayPro Global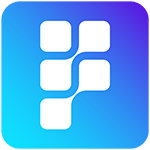 Since 2006, PayPro Global has successfully provided software, SaaS, and digital goods companies with a premium, full-service eCommerce solution to help their market expansions, both locally and globally. Using efficient and innovative in-house tools, PayPro Global provides everything its partners need to give them the freedom to focus on their business's essential aspects while offering a significant competitive edge.
To find out more about the benefits of a Partnership with PayPro Global, please visit
Sell Software and Saas Online with PayPro Global
.
It doesn't take luck to make it, but it does take knowledge. Be the first to learn the latest industry insights and must know marketing tips and tricks. Sign up and enjoy! Always informed. Never Spammed.