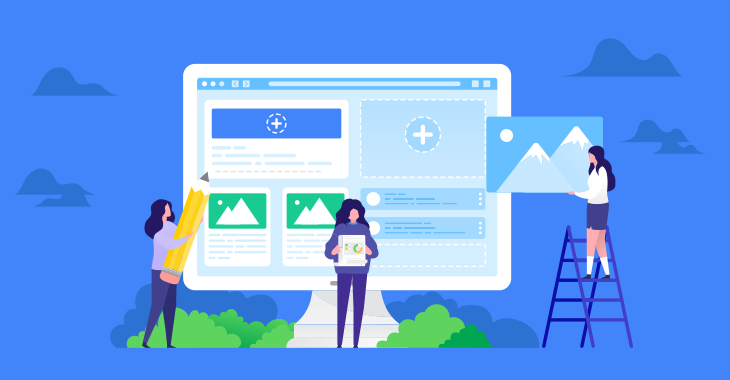 Top 5 Landing Page Builders
In our recent white paper on conversion optimization, we discussed how important it is to create lean paths to your conversion goals for each traffic source that leads to your website. Normally, landing pages serve as welcoming gates for these paths and persuade the visitors to continue their journey towards conversion. But coding each and single landing page manually can prove to be pain in the rear. Let alone think how many changes are needed after the testing results come back. Let's take a look at a few handy tools that make this task as easy as working with a word processor.
Unbounce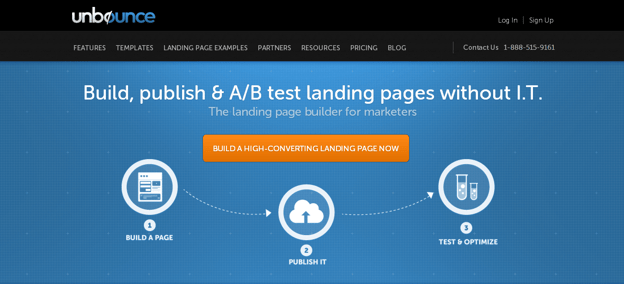 This is one of our favourites. This self-service landing page building service lets you build them without even knowing HTML. The interface is easy and very flexible. You can build forms, drag & drop design elements and add fancy CTA buttons. No developers or designers needed. You can also set-up an A/B split test to see what works best for your audience. The array of tools is the richest we have seen and the possibility to connect third party tools makes it a marketing geek's favourite toy. Even if you do have a designer and a web developer who work fast, it's still a good resource to understand the key points regarding the landing page conversions.
Instapage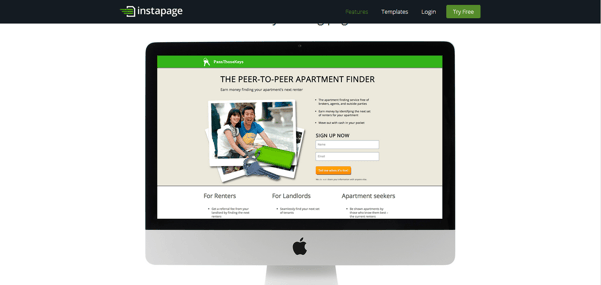 Another great service. Also offers a drag & drop functionality for graphics, A/B split testing and advanced form customization. The interface doesn't offer as many editing tools as Unbounce, but its advantage is that they have integrated a few popular third-party marketing tools, such as Mailchimp, Salesforce or Google Analytics.
Landr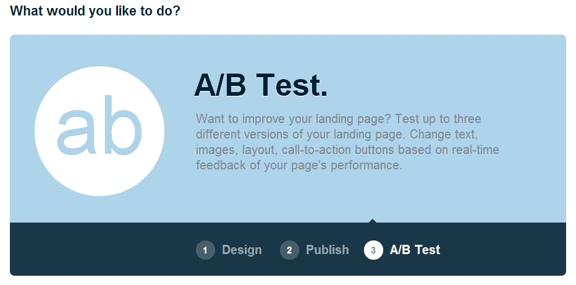 A service that stresses more on analytic insights, rather than copy formatting and design. If you don't like to spend too much time on design and prefer to use it for real-time monitoring and optimization,then Lander is just right for you. It offers predefined customizable layouts that have already been tested, the reporting is relevant and insightful, as well as real-time. It also offers A/B testing with real-time feedback. Easy, but a very powerful service.
Kickofflabs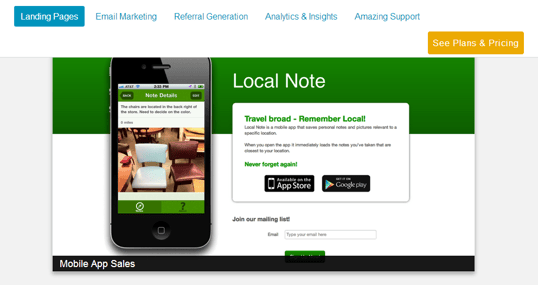 Although it doesn't have an editor as rich as Unbounce, this robust service offers rich tools to boost virality. It has a very lean and easy-to-use social media integration tools that let you easily create incentives for the visitors to spread your message among their friends. It still packs enough tools to make your landing page look amazing and it's easy. Just choose a predefined layout, drag & drop a few graphics, compose a headline, short description and you are ready to go. Moreover, it offers tools for e-mail marketing to build quality relationships with your leads.
Pagewiz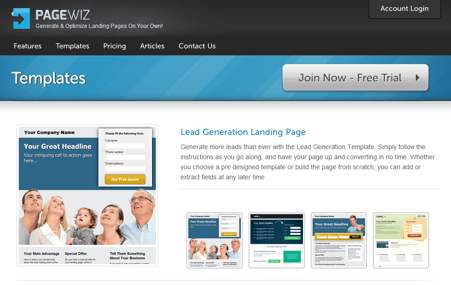 Another all-in-one landing page creation tool. It also has an array of additional tools included, such as, A/B Split Testing, lead management, online analytics an a professional template gallery. It also doesn't require knowledge in programming, the system offers an efficient and quick way to design and build landing pages. With PageWiz you can also export all your data to an Excel worksheet or browse your data in their friendly and easy-to-use control panel.
So here they are, 5 of my favourite landing page builders. All of them offer fantastic features and benefits that can be successfully combined with your landing pages to boost their efficiency. As our demands and working styles differ, it's up to you to decide which is the best solution for you. There is no winner in this chart.
Are you using any of these tools? Tell us about your experience with them, as well as what features are they missing in your opinion.
It doesn't take luck to make it, but it does take knowledge. Be the first to learn the latest industry insights and must know marketing tips and tricks. Sign up and enjoy! Always informed. Never Spammed.