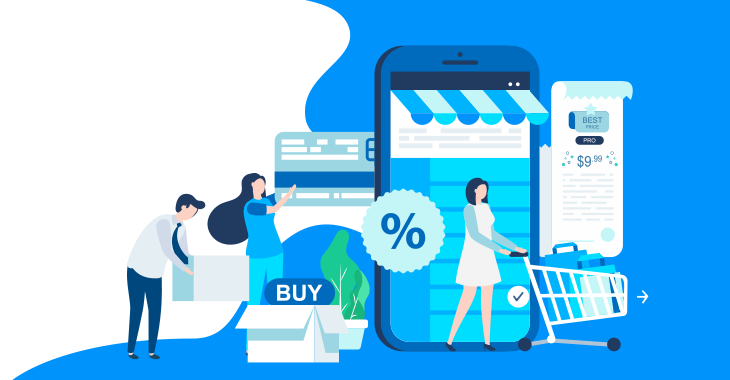 4 reasons why shopping cart design is important
Shopping cart design is often neglected by software and SaaS vendors. Nevertheless the checkout is the most critical step in the conversion path of your customers. You will most probably agree that the UI of your SaaS product plays an important part in your business success, it is no different when it comes to shopping carts and here's why:
1. It can be adapted to your needs

Cutomizable shopping cartOne buyer can have a pretty much different way of thinking from another shopper. A person who buys a game has quite different expectations from a business solution buyer. His preferred payment methods wouldn't be credit cards, but eWallets. This is where you can prioritize the payment form fields and payment methods order in favor of your target customer's preferences. Making the checkout faster and less of a chore. Unfortunately, with off the shelf shopping cart solutions, the checkout process is locked down and impossible to modify, which can eventually hurt your conversion.
2. It can make the checkout less confusing

A smart shopping cart design can provide step-by-step guidance when filling in the forms. The design can clearly highlight which information is required and which can be skipped. This will spare your customer from seeing annoying error messages after hitting the Submit button.
3. It builds trust

Building trustA shopping cart design that is very different from your website can scare many customers away. With so many identity thefts and hacking attacks in online world, they might think they have been redirected to some phishing website and just abandon the shopping cart with all the items in it. Make sure your shopping cart's look and feel is aligned with your website, so that your customers know that they are still with you.
4. Good design increases your average cart value and increases revenue

A good shopping cart layout creates attention grabbers for cross-sold products. Products put in the right place with graphics of the right size can be a lot more convincing than just a line of text with a checkbox. Moreover, the use of floating messages can maximize the effectiveness of your cross-selling campaign.
Meet PayPro Global.
Your Professional
eCommerce
Partner
No 3rd party integrations. No hidden costs. No wasted time.
Just a solution as unique as your business's needs.
Conclusion
Customers love continuity. It should be present along your conversion path from your landing page to the thank you page. This is why an out of the box shopping cart solution is never the best option. For a software and a SaaS vendor it is of utmost importance to partner with an eCommerce platform that not only offers rich customization options, but also provides professional assistance in graphic design, web development and conversion optimization. Your business deserves it and you should never settle for less.
It doesn't take luck to make it, but it does take knowledge. Be the first to learn the latest industry insights and must know marketing tips and tricks. Sign up and enjoy! Always informed. Never Spammed.