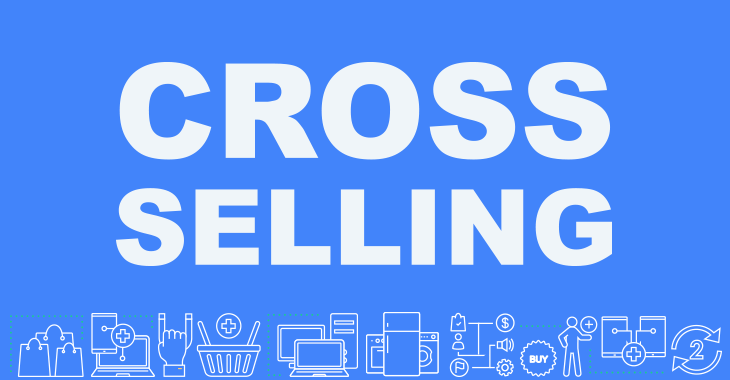 Published on November 17, 2014
4 Cross-selling tips for SaaS products
When it comes to SaaS business success, it is safe to say that nothing is simple. From ensuring faster payments and global SaaS compliance to increasing revenue, entrepreneurs need to follow separate rules. Cross-selling for SaaS products is quite different from cross-selling for traditional software products. This is essential because of the fundamental business model difference: one-time purchase vs. subscription.
When selling traditional software products, the cross-selling mission is to increase the shopping cart value. Cross-selling for SaaS products, on the other hand, is all about growing ARPU (average revenue per user), as the initial sign-up covers only a tiny fraction of the CAC (customer acquisition cost), while the rest of it is recovered from the following recurring payments throughout the relationship with the customer. Moreover, it is about establishing a relationship with the customer to grow MRR (monthly recurring revenue). Even a very small addition to a user subscription can play a great role in your annual growth. This is the fundamental principle for SaaS profitability.
Particularly, SaaS products are different, as the companies try to simplify the customer onboarding process as much as possible and try not to confuse or scare the customer away during this process.
Meet PayPro Global.
Your Professional
eCommerce
Partner
No 3rd party integrations. No hidden costs. No wasted time.
Just a solution as unique as your business's needs.
A good example of items that can be offered for cross-selling during onboarding for a SaaS product would be:
Premium support
Product Training
For these items, a classical cross-selling strategy can be applied. We described it in our previous post. See:
Cross-selling techniques: 10 ways to optimize your cross-selling strategy
Add-ons or modules
Additional products
For the last two, there are a few steps you need to take to make your SaaS cross-selling successful:
1. Package your products wisely

One user is very different from the other, their needs simply vary, and you cannot exact that all of your pricing plans can meet all of the buyer's expectations or demands. For example, a shopper can go for the cheapest package on your offering but would occasionally need a few extra features. The smart solution for this would be breaking down your service into the core (base) plan, which includes only the essentials of your SaaS and sell all other "perks" and supplementary features that come along with it as an addition to your service or as a more dedicated plan, e.g. "Pro", "Premium" or "Gold". These features can be included later in your cross-selling campaigns, which would grow the ARPU (average revenue per user).
2. Track user behavioural data

In SaaS business it is all about the building a long-term relationship with the product user. Some of them are engaged with your products, some are not so much. You need to mine usage statistics and segment your users by engagement, such as login frequencies, features used, resources consumed (i.e. storage). The most engaged users are the ones who are most likely to buy more. Always target your cross-selling to the most engaged users and educated the passive ones to increase user engagement.
3. Communicate with support

Your support department is the most informed division in your company on your customer pain points. By analyzing customer complaints and difficulties in solving their problems, you can then use this valuable information to increase the effectiveness of your cross-selling efforts. In other words, you know what the customer needs or wants and you give him exactly that. Moreover, the most satisfied customers are always more likely to buy additional add-ons and features.
Meet PayPro Global.
Your Professional
eCommerce
Partner
No 3rd party integrations. No hidden costs. No wasted time.
Just a solution as unique as your business's needs.
4. Use email marketing and in-app notifications

Many SaaS products are priced per users, per storage, per contacts, etc. The most engaged users often reach their plan's limits. This is when your notification system can be used as a cross-selling channel. When a customer reaches a limit on one of your features, it is the right time to launch a sequence of in-app and email cross-selling notifications.

Conclusion
Cross-selling for SaaS products goes hand in hand with up-selling. It is wiser to combine these campaigns to achieve better results. Some feature-rich products are more suitable for cross-selling as it gives more room for product customization. If this is not the case for your product, try to concentrate on up-selling.
To find out more about cross-selling and up-selling strategies, keep reading PayPro Global Blog insights provided by PayPro Global Sales and Marketing experts.
It doesn't take luck to make it, but it does take knowledge. Be the first to learn the latest industry insights and must know marketing tips and tricks. Sign up and enjoy! Always informed. Never Spammed.