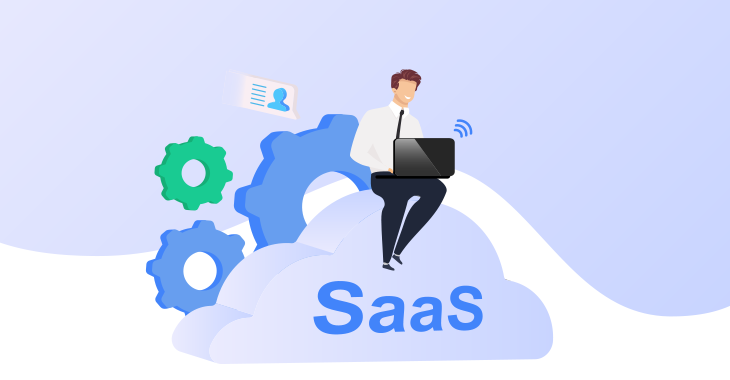 Published on January 25, 2013
SaaS – the end of downloadable software? Or maybe not just yet
Global trends in technology are constantly changing and modifying our habits of software use. The rise of HTML5 and ever-growing landline and mobile broadband speeds has increased the demand digital products with cross-platform capabilities. The market is growing stronger and the game is changing as we speak.
According to the analyst firm Gartner, SaaS is expected to expand by 19% in 2012 (several times faster than the growth rate of "all software"). As cloud-computing is biting larger chunks of market shares with each passing year, many companies are rushing into thoroughly re-evaluating their products, and switching from traditional, downloadable software products to SaaS (Software as a Service). This transfer makes it necessary to rethink monetizing strategies as well, which could cause painful outcomes for the company itself, but can also result in a shining success story.
To dive a bit deeper into this thought, let's brainstorm the idea of your product's hypothetical switch from a traditional downloadable application to an online service.
Before we start, there are a few aspects you should consider when deciding how to sell software online. The final question every business we will be looking to answer is: what will create the most revenue?
What is your product type?
Are cross platform capabilities going to considerably improve your overall product experience and attract more customers as a result?
How scalable is your software?
What is the feature set on your product and the effect it has on product pricing?
How frequently is your software used?
Do you sell B2B or B2C?
What is your relationship with your customers?
To answer these questions, let's analyze the benefits of SaaS model and its challenges.
Meet PayPro Global.
Your Professional
eCommerce
Partner
No 3rd party integrations. No hidden costs. No wasted time.
Just a solution as unique as your business's needs.
SaaS has some obvious benefits for customers:
Ease of access (PC, mobile, tablet and even smart TVs), enabling your customers to use your product on multiple devices with Internet access. They can start their day by using the product on their laptop, continue the use on the mobile phone, switch to the tablet at lunch and finish on their smart TV after dinner. Amazing.
Updates that require user action are not necessary any longer. All the updates and fixes are automatic and "invisible" to the user, resulting in an improved user experience.
The product is delivered on web, which means there is no need for installation and no more refund requests due to installation problems (a painful daily reality). That leaves both of you happy.
However, SaaS is rather challenging for the software producers. There are the operational difficulties: SaaS does not only require an entirely different approach to sales, billing and accounting, but also adds the responsibility of managing data centers and other technologies in order to maintain contractual SLAs.
Besides the operational challenges, the SaaS model also delivers an entirely new set of expectations regarding release cycles and time-to-market approaches. Your product won't be a product anymore; it will become a service, resulting in a completely different approach to your CRM and the way you interact with your customers before, during and after a sale has been made. Customer loyalty will become a crucial factor for subscription renewals and increasing revenue.
Another challenge for a SaaS vendor will be the scalability of his product.
Monetizing software scalability in the Cloud
An image editing software is a good example for software sold online that might have many filters, effects, masks etc. We'll simply call them - modules. User preferences can differ among users; we have various types of users who might use this software for different purposes and might require specific sets of modules. The user's advantage of such software sold as a service would be the ability to take a picture with their phone, edit it right away on the same device, or maybe on their PC and instantly share it on his favorite social networks. Everything is smooth and easy.
But such software can have several issues when being sold as a recurring subscription. The two main issues are confusion and cost.
Confusion – when there is a large set of modules that can be used in the application, sometimes the ordering process can be confusing and frustrating for a new user of this particular product and might drive him to buy or not buy certain modules or scalable elements of the software.
Cost – a software owner who uses few modules from the module bank might feel he is being over-charged, and opt to stop the use (and purchase) of the software.
By selling software modules as a subscription, a user can purchase either all of the offered modules, or specific premade "module packs".
Combining this strategy with efficient up-selling and cross-selling techniques (we will talk more about these in another post) for additional modules can solve this problem and generate a monthly income for the developer, keeping customers happy and profits high.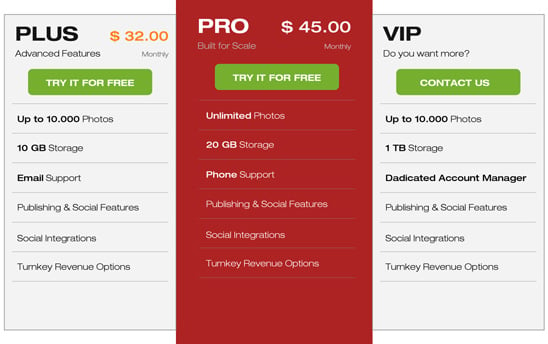 Besides the modules, we cannot overlook another important factor here – storage. When the editing software is delivered in the traditional downloadable way, the storage issue lies completely upon the user's HDD. Migrating to SaaS would transfer this responsibility to the vendor, requiring additional operational costs to provide file storage for his users.
What about the case of infrequently required modules? Charge-on-demand or in other words, pay-per-use pricing scheme, is most advantageous for monetizing these features.
Meet PayPro Global.
Your Professional
eCommerce
Partner
No 3rd party integrations. No hidden costs. No wasted time.
Just a solution as unique as your business's needs.
Although you have probably accepted the fact that the SaaS trend is here to stay; new products are emerging, old ones are dying out, but certain downloadable software products will remain. As long as computer operating systems remain the centers of our digital ecosystems, with their pros and cons, there will still be constant demand for traditional downloadable software. Antivirus that requires scanning your system files and keeping your PC healthy will not disappear anytime soon, same goes for data recovery software, video players and many others will remain unchanged. Possibilities are endless in the software industry: Business models are constantly changing, and so are the way we sell our software online.
Have you considered switching to SaaS model? Please share your thoughts on this topic.
It doesn't take luck to make it, but it does take knowledge. Be the first to learn the latest industry insights and must know marketing tips and tricks. Sign up and enjoy! Always informed. Never Spammed.