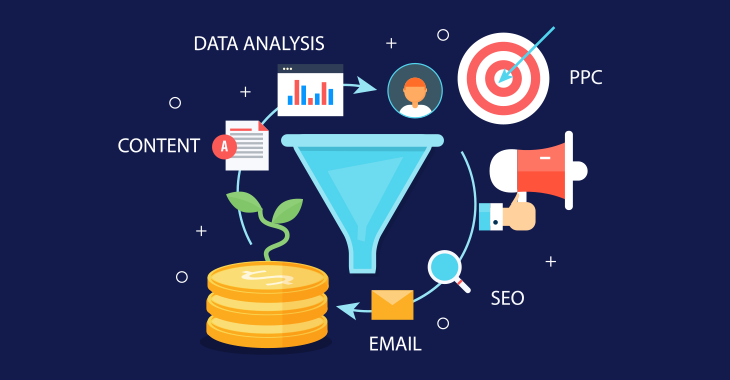 Published on March 11, 2014
B2B Lead nurturing: Stay-in-touch campaigns best practices
As a SaaS developer, there are different things one needs to think about. From achieving global SaaS compliance to successfully managing subscriptions, and running campaigns, you must treat each task carefully. And while some are mandatory, others are not. You also need to prioritize based on the advantages you gain due to your actions. In our recent white paper on Lead Nurturing Strategy, we described the buyer's journey through the marketing funnel and the importance of lead nurturing to accelerate this journey. Of course, this process is complex and has a lot of aspects, but at its core is the relationship with the buyer that the company is developing before the sale.
Read More: Lead Nurturing Strategy White Paper
The best way to develop these relationships without scaring prospects away or simply annoying them is by developing a drip marketing campaign for every step of your marketing funnel. Despite the hype we've been hearing lately about the death of e-mail marketing, I beg to disagree. E-mail marketing offers amazing possibilities to calculate ROI and measure engagement. It is still the backbone of lead nurturing today, and it will stay this way in the foreseeable future. So what does a successful stay-in-touch campaign look like anyway? Let's look at a few 'ingredients' that make up a recipe for success in a stay-in-touch campaign.
Educate - Before you start developing your content strategy for your lead nurturing campaign, it is important to make sure you have something important to teach your leads. In essence, the lead nurturing emails are mini blog posts. For example, if you sell licensing software solutions, your first nurturing email might focus on the "top 5 considerations to make before buying a licensing solution". You are an expert within your industry - continue educating your leads with something new, and they won't flag your emails as SPAM and will be more engaged.
Keep Focus - Never forget how you got their contact in the first place. If they downloaded a software piracy report, your next email should be around this topic. Just put yourself in your lead's shoes for a second and imagine how you are bombarded by emails every day, and you only look for an excuse to delete them. Keep your content consistent and continuous. Speak directly to the problem your lead is trying to solve with your lead nurturing emails. Include a call to action.
Keep it short - This is not when you have to worry about fancy templates, graphics, or custom HTML. The lead should be hooked within 5 seconds and understand what value your email provides to them. Information overload is an easy mistake; adding secondary CTAs or irrelevant links to offerings that your lead has not shown any interest in will only increase your unsubscribe rate and sabotage your campaign.
Be result-oriented - You need to know what qualifies as a "sales-ready lead". This is where sales and marketing meet. Carefully plan the flow of your emails, this will help you create effective campaigns that pull your leads through the sales funnel. For example, your first email was very educational, while the following emails should continue to educate and allow the lead to convert the second time. This is perfect timing to offer a free trial or a demo.
Measure - It's time to fine-tune your campaigns. Click Through Rate (the percentage of people who clicked a link in your email) and Unsubscribe Rate are two key metrics that need constant tracking. A strong campaign will normally have an unsubscribe rate below 5%, if it climbs over this threshold, it's time to re-evaluate. Try testing new content, another headline, or adjust the timing of when you send the drip emails. If you use email marketing software such as MailChimp, you can see which links were clicked by each subscriber in your emails. This allows you to score your leads based on engagement and offers even more consistency and continuity. And that's why email marketing is here to stay for a long while!
Meet PayPro Global.
Your Professional
eCommerce
Partner
No 3rd party integrations. No hidden costs. No wasted time.
Just a solution as unique as your business's needs.
Do you have a lead nurturing campaign in place? How successful is it?
It doesn't take luck to make it, but it does take knowledge. Be the first to learn the latest industry insights and must know marketing tips and tricks. Sign up and enjoy! Always informed. Never Spammed.