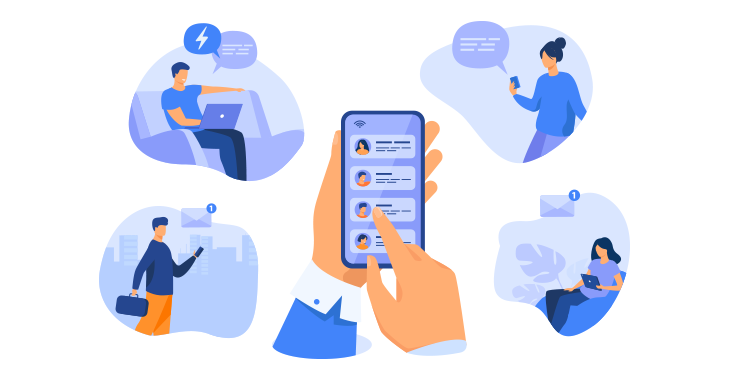 Case Study Released: Lead Follow-up Strategy
The following case study reveals the most efficient strategy of prospect engagement resulting up to 18% lift in revenue.
Shopping cart abandonment is a widespread problem across eCommerce industry. Statistics show that an average cart abandonment rate is 67,89% for online merchants. This is an impressive number and software vendors just cannot afford to leave so much money on the table. Unfortunately, many companies do nothing to tackle the problem.
Nowadays most of the businesses blame poor email marketing, unimpressive advertising and weak targeting for major loss of sales. However, studies show that 36% of leads who didn't finish the purchase were actually ready to complete the purchase, but weren't given enough attention from the supplier. This attention can be built using a combination of several lead engagement practices:
lead collection: gathering filled-in information from the abandoned shopping cart
IDP (Instant DroP Notification): sending all collected data automatically to the remote database
Automated follow-up emails: 3-step emails sent automatically to collected leads at scheduled intervals with ability of adding a certain discount


Email follow-ups has proven to be one of the best and most effective practices of lead engagement resulting up to 18% lift in revenue. This strategy gives a vendor ability to build strong connection with profits that furthermore increases the total number of sales. The case study demonstrates how lead follow-up strategy helped ManiacTools to achieve the following results:
monitor and analyse reasons of shopping cart abandonment
achieve product brand recognition
get 31,8% open rate for follow-up emails
10,6% lift in captured revenue
Do you currently use an automated lead management solution to recover the abandoned shopping carts? What are your results?
Meet PayPro Global.
Your Professional
eCommerce
Partner
No 3rd party integrations. No hidden costs. No wasted time.
Just a solution as unique as your business's needs.
It doesn't take luck to make it, but it does take knowledge. Be the first to learn the latest industry insights and must know marketing tips and tricks. Sign up and enjoy! Always informed. Never Spammed.