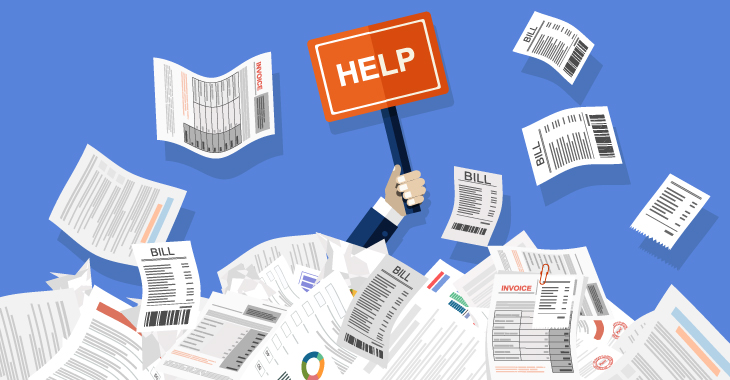 Published on April 12, 2023
Updated on September 1, 2023
7 Common Billing Issues and How To Solve Them Like a Pro
The debate on whether to switch to the subscription model or not is long over. What started as a way for newspapers and magazines to attract readers is now widely preferred among eCommerce companies, a market predicted to reach $2419.69 billion by 2028.
Furthermore, Gartner reports that in 2023, 75% of the businesses that are still selling directly to users will be switching to a subscription model.
However, it is estimated that only 20% of those new players will succeed in achieving customer retention.
One of the reasons for this is because of the many common recurring billing issues subscription businesses face.
If you're already selling subscriptions, you know that without the right tools, recurring billing is no walk in the park. Here's a rundown of everything we'll be discussing in this article:
What is Recurring Billing?
As a subscription business, your goal is for customers to keep coming back for your services, which means you must continue sending invoices.
This is referred to as recurring billing, a payment strategy employed by subscription companies, where users are charged regularly, typically monthly or yearly. Simple, right? Though in theory, you would think so, but in execution, it's more complicated than imagined.
This process, although highly rewarding for SaaS developers when done right, as it creates predictable revenue streams, allowing them to better forecast and budgeting, can reveal several billing issues that could easily take a toll on the overall health of your business if not thoroughly contemplated.
Benefits of Automated Invoicing
Before we get into the challenges SaaS businesses face, let's consider all the advantages of recurring billing.
1. Reduced Workload
Once you employ a robust automation tool to streamline invoicing, the administrative overhead is significantly reduced, and your team can focus on other aspects of growing your Saas business. You can save time and money without giving up on scaling your business.
2. Predictable Revenue
This is probably the biggest advantage recurring billing offers software and SaaS businesses. Automated invoicing offers product developers predictable revenue streams, making it so much simpler to forecast revenue and build future growth strategies.
3. Improved Cash Flow
Because automated invoicing reduces the risk of failed payments, it can significantly improve cash flow. Having everything streamlined and being able to predict and rely on your company's available funds gives you great freedom and flexibility.
4. Increased Customer Loyalty
Billing is a sensitive issue in your relationship with your customers, especially when it comes to high international transactions. The more transparent and streamlined the process is, the more your customers will feel at ease and trust your brand.
The 7 Billing Challenges Subscription Businesses Face
1. Failed Payments Leading to Revenue Loss
All customers face churn. That's a fact. But it's one thing to lose customers because they've decided to stop using your services, and a very different matter to say goodbye because of failed payment attempts.
Imagine having a simple glitch in the transaction process cause a payment failure resulting in lost revenue. Involuntary churn is really painful for SaaS developers because it could have been avoided with the right payment partner.
Failed online payments happen for several reasons, from insufficient funds to incorrect payment details or even connectivity problems. And without an automated invoicing system, problems can frequently occur, causing significant revenue loss.
One of the ways recurring billing solves this problem is through effective dunning management. This process identifies the failed transaction in a timely manner, and then performs several payment attempts to successfully complete the transaction In addition to these measures.

It also sends the customer in question several payment reminders in case the online transactions continue to be declined and requires them to update their payment details.
What is even better is that this system can be proactive, and here's how. By sending pre-dunning emails, your customers are informed that their credit card is about to expire.
You can even work together with your users to have multiple options for backup payment methods in place to fall back on in case the primary option is declined.
2. Overcharging or Undercharging Customers
Using an outdated or manual billing system can lead to costly mistakes you simply cannot afford to make in the competitive subscription market. Undercharging customers leads to revenue loss.
Overcharging them, on the other hand, triggers customer loss. Either way, you are on the losing side, and that's obviously not something you want.
The simple way to solve this problem is by using a solid and reputable recurring billing system that accurately calculates the amount due while managing all changes that might have appeared in each customer's account.
This can include anything from upgrades, coupon codes, or discounts to account cancellations.
3. Lack of Transparency
How often has your finance team stumbled upon a billing error? Was it someone from your side that discovered it, or was it the customer that brought it to your attention? All these complications, which tend to pop up pretty often in the life of a subscription business, undisputedly lead to revenue leakage. In other words, you're losing good money and possibly your loyal customers.
Who's the culprit, you ask? It's the lack of transparency within the billing process, usually caused by the use of an old, cobbled-together invoicing system that no longer performs as it should. Manual or DIY systems prevent you from keeping track of what is really going on under the hood.
The fastest (and most effective) way to fix it, is by employing high-performing automated invoicing software that can adequately centralize and manage subscription information.
Your solution should seamlessly be monitoring charges, billing frequencies and payment methods belonging to your entire customer base. This will eliminate the risk of errors, ensuring invoicing transparency and complete customer satisfaction.
4. Rigid Billing Infrastructure
The rising popularity of the subscription industry triggered by the pandemic made developers realize that having a scalable billing system in place is no longer nice-to-have, but necessary.
However, in their attempt to find the most cost-effective solution, many decided to venture into building their own system. While this may seem like a reasonable solution, in reality, it poses more challenges than one might think.
Home-grown billing systems simply cannot handle the complexity of fast-growing businesses within expanding markets. We're referring to pricing experiments, upgrades, downgrades, coupons, and ever-changing consumer preferences, which is not something you should entrust to an inexperienced solution.
A truly scalable billing infrastructure must quickly and effectively manage all of these issues in addition to streamlining customer experiences and reducing friction. This is a lot to ask from a DIY solution that should be developed and set up to respond to some very specific needs.

Any upgrades or improvements to the system, will leave the SaaS company owner scrambling to solve the bugs and errors caused by adding additional complexity to the billing system code. Customers will suffer from compromised functionality, and this is not something business owners can risk if they want to maintain an excellent reputation.
Instead of focusing on how to scale your business, you'll end up worrying about making two products function, eating up your time and resources as well as fueling your team's frustrations.
5. Failing to Comply With Global Payments & Tax Compliance
With global sales projected to reach 8.1 trillion dollars by 2026, it's clear that billing systems worth their salt should be capable of supporting multiple payment methods and currencies while flawlessly adapting to worldwide tax and compliance regulations.
This is a relevant mention, because in order for SaaS companies to be globally compliant, they need to register, collect and file taxes from day one of starting to sell in some markets.
The problem is that not all invoicing solutions are created equal. If you want to penetrate new markets and gain additional international revenue successfully, this is something you must take very seriously when managing your SaaS business.
A strong automated invoicing architecture will:
Offer multi-currency pricing
Support global payments and gateways
Handle international taxation and compliance
Flexible pricing entails supporting local payment preferences to meet shoppers wherever they might be. Without a billing tech stack that can provide you with these capabilities, you might be moving further and further away from accomplishing your most important goal: growing your SaaS.
6. Insufficient Invoice-Related Customer Support
Let's be honest - billing errors can happen, regardless of the software you are using. While trying to avoid them is important, improving how you solve these issues should be a top priority.
Having an inadequate solution to billing issues could easily cost you your shoppers. Reaching out to your customers, whether for error or billing in general, needs to always be done securely and safely.
Your clients might sometimes need to be assured that their sensitive data hasn't landed in the wrong hands. The only way to manage these types of sensitive issues is to make sure that the invoicing solution you choose can provide you with a dedicated customer service team that can promptly and efficiently solve any issues that appear during user transactions.
7. No Third-Party Integrations
Traditionally, billing software has been regarded as an isolated process. In reality, however, this is a flawed perspective because a robust invoicing solution will cover a number of operations -from reporting, marketing, sales, and customer support, just to name a few.
Without continuously feeding these verticals with subscription information (number of monthly transactions, upgrades, types of payment methods used, and so on), they cannot perform. Therefore your business's profitability is seriously impacted.

Your invoice software needs to be seamlessly integrated with other growth tools such as CRMs, and shopping carts, as well as reporting and analytics your SaaS business is using.
For example, PayPro Global provides SaaS, software, and digital goods developers an all-in-one payment solution, which connects invoices with global payments, robust marketing and sales tools - all ready and able to ignite and sustain your global growth.
4 Best Practices For SaaS Billing
1. Drive Efficiency Through Automated Invoicing
Remove billing errors effectively, improve response time, and you'll power your revenue-driving operations. Marketing, sales, customer success - everything is carefully aligned to ensure maximum performance, allowing you to respond to shopper needs across the entire lifecycle.
Additionally and possibly most importantly, integrating a self-standing solution minimizes developer dependencies, saving precious resources.
2. Offer Clear and Transparent Pricing
Reduce the likelihood of payment disputes by providing transparent pricing and building customer trust.
Additionally, having powerful and streamlined invoice systems gives you the freedom to experiment with billing scenarios and buying cycles, creating new revenue streams.
3. Use Analytics to Prevent Churn and Grow Customer LTV
With an integrated tech stack, you can make data-driven decisions. You'll discover revenue leakages, reduce your churn rate and even find growth opportunities coming in the form of upgrades or ad-ons. All of this will lead your business to a significant customer LTV boost.
4. Provide Dedicated Customer Support

Offering dedicated customer support can effectively solve billing issues, helping you avoid more complicated and costly situations. Miscommunication could result in payment disputes that, later on, transform into chargebacks.
If customers understand what they are being charged for and when they need to make the payments, they are less likely to question charges.
Meet PayPro Global.
Your Dedicated eCommerce Partner.
Thrive with the industry's most innovative all-in-one SaaS & Digital Goods solution. From high-performing payment and analytics tools to complete tax management, as well as subscription & billing handling, PayPro Global is ready to scale your SaaS.

Sell your SaaS globally with PayPro Global!
How Can PayPro Global Help?
PayPro Global offers SaaS, software, and digital goods developers a robust billing mechanism built to secure steady revenue streams. From multiple payment gateways and a wide payment method and currency portfolio, our solution is suitable for businesses found in all growth stages, from SaaS startups and small businesses to enterprises.
Our dedicated customer support team is available 24/7 to handle billing-related inquiries and ensure complete customer satisfaction.
PayPro Global's subscription invoice software is packed with a number of growth-focused features, such as:
Customizable billing cycles
Self-service customer portal
Upsell strategies, grace period and trials
Manual or automatic renewal
Tax management and invoicing
Automated dunning email preferences
Additionally, with our real-time, extensive reporting, you have instant access to relevant analytics, allowing you to identify and implement strategies capable of facilitating rapid worldwide growth. Contact us today to find out how you can stay clear of billing mistakes, effectively manage payments and send invoices with PayPro Global's SaaS growth solution.
Final Thoughts
The stakes with subscription billing aren't about completely eliminating errors, but reducing their occurrence and improving the way in which you handle them. Instead of trying to figure out recurring billing issues on your own, seriously consider a dedicated, efficient provider that brings forward a solution built to grow your business and offer outstanding billing experiences.
It doesn't take luck to make it, but it does take knowledge. Be the first to learn the latest industry insights and must know marketing tips and tricks. Sign up and enjoy! Always informed. Never Spammed.