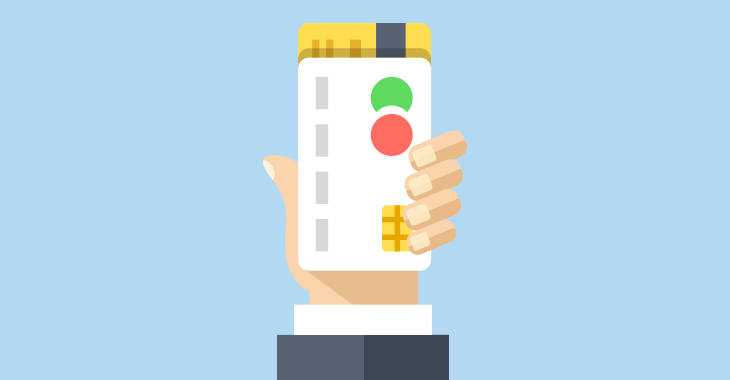 Published on October 16, 2019
Updated on September 1, 2023
Coping with change: Lower thresholds set by VISA & Mastercard
We have nowhere to hide from fraud. Yet, looking at how things are developing, at the newly appeared regulations and the changes made by giant credit companies, it would seem that the general direction is not to hide, but to fight.
It is simple to understand. After all, fraud, taking many forms, has managed to rob the eCommerce market of almost $2 billion in 2017.1 You represent the eCommerce market, whether you are a business owner or a customer. You represent the online market, and it is part of your responsibility to make all the necessary adjustments to clean the market from fraud.
Fraud is like mould.
Mould will keep on appearing, no matter how many solutions you apply. It goes away only when the experts are called in to do their job. And even then, ongoing maintenance and observation will be required to make sure mould doesn't rear its ugly head again.
The same thing goes for fraud. The world of eCommerce is a basket filled with opportunities of all kinds. That's until fraud enters the equation and complicates everything.
Cross-border payments, global growth, user experience, become long-lost dreams and it's because of the speed, with which fraud crushes all of our attempts to protect the eCommerce market.
Meet PayPro Global.
Your Professional
eCommerce
Partner
No 3rd party integrations. No hidden costs. No wasted time.
Just a solution as unique as your business's needs.
It's not all lost.
The entire payment ecosystem is working side by side to ensure that fraud is, at least, kept under control. Through the latest changes, the two giant credit card companies, VISA and Mastercard, confirm this. Lower thresholds, although they might seem a bit unnerving, are nothing to be afraid of, as long as you have a solid partner to help you in your fight against fraud. But let's dive in, get to know the changes a bit and understand what they mean exactly.
So, what's new?
Both VISA and Mastercard seem determined to make the payments world more secure. For this reason, the two major credit card companies are implementing a series of changes to their fraud and chargeback monitoring programs.
The purpose of these changes is to quickly identify the presence of fraud and keep it under control, as much as possible, considering that fraud is constantly evolving and changing form. That's, actually, why thresholds came to life in the first place.
When these thresholds are exceeded, the merchant is automatically placed in VISA's or Mastercard's monitoring programs. Nothing new so far, right? The changes on everyone's lips are the new, lower thresholds, effective as of October, this year.
Updates on Visa's Fraud & Chargeback Programs.
The overall goal is to reduce the CNP (card-not-present) fraud and chargeback levels, as much as possible.
Before October 2019, the threshold set by Visa, for both programs, was 1% for the Standard Program Breach. As of October 2019, we are looking at 0.9%, so lower, indeed.


Calculating the fraud & chargeback rate
To calculate both fraud and chargeback rates, VISA uses the following formulas:
Chargeback rate = previous month's chargeback activity divided by that month's transaction sales count
Fraud rate = previous month's reported fraudulent transactions divided by that month's sales transactions.
Updates on Mastercard's Fraud & Chargeback Programs.
Mastercard has a different approach, although, ultimately, the goal is the same. Should thresholds be exceeded, the merchant will be placed into the credit card company's fraud compliance program and chargeback monitoring program.
Mastercard's Excessive Fraud Merchant Compliance Program (EFM)
In the United States, Mastercard has launched the Excessive Fraud Merchant (EFM) Compliance Program. Starting with the 1st of October, merchants processing Mastercard in the US will need to send at least 10% of their total CNP volume through 3D Secure.
The goal is, again, to reduce fraud as much as possible, making use of proactive authentication solutions, such as the 3D Secure. While implementing the 3D Secure is not mandatory, it is, however, advisable, as well as helpful in mitigating fraud.
Mastercard's Excessive Chargeback Program (ECP)
Mastercard's chargeback monitoring program is called the Excessive Chargeback Program (ECP). It contains two tiers of program thresholds (CMM and ECM) and your account will fall into one or the other, depending on the severity of the chargeback issue. Just as with their fraud program, the goal of this program is to reduce chargebacks - due to either fraud or consumer dispute reasons - and improve the overall payment experience. This program is not new and there are no changes to this program at this time.
In Mastercard's Chargeback Program, identification is done at a merchant level account by looking at the following two thresholds:

Chargeback Monitored Merchant (CMM): For this program, the chargeback-to-sales ratio is 1%.

Excessive Chargeback Merchant (ECM): For this program, the chargeback-to-sales ratio is 1.5% for two consecutive months.
Calculating the Chargeback-to-Transaction ratio
As with VISA, Mastercard chargeback thresholds are determined by the chargeback-to-transaction ratio.
To calculate the chargeback-to-transaction ratio, Mastercard tallies the current month's first chargebacks and divides the amount by the number of MasterCard transactions in the previous month.
Does this affect you? Yes and no.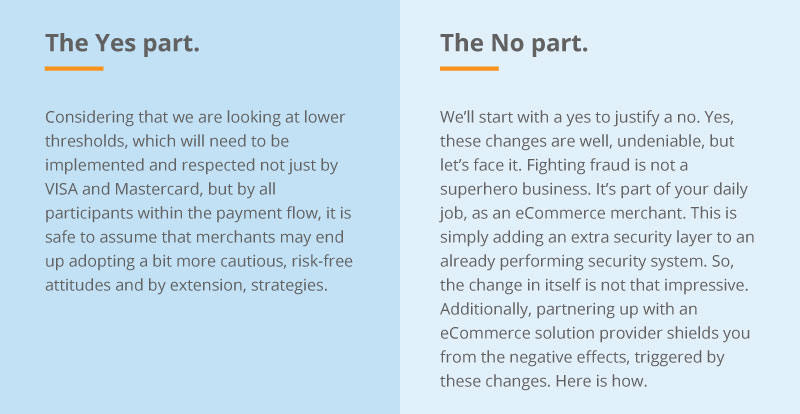 PayPro Global's mission
An eCommerce solution should help you grow. So, apart from the many intelligent tools which help you increase your conversion rates and ultimately, your sales, and the multiple payment methods it delivers to sustain a global expansion, an eCommerce solution must shield you from fraud.
Otherwise, we're just taking everything we've earned, and throwing it out of the window, without even realizing it. That is why having a proactive attitude instead of a reactive one will bring home the big prize. Acknowledging the existence of fraud is the first step in fighting it and PayPro's Global fraud detection system does exactly that. That's why the changes brought forward by VISA and Mastercard should not be regarded as alarming.
Meet PayPro Global.
Your Professional
eCommerce
Partner
No 3rd party integrations. No hidden costs. No wasted time.
Just a solution as unique as your business's needs.
Using AI and machine learning, PayPro Global can perform real-time order screening, resulting in a reduced number of fraud and ultimately, chargebacks.
PayPro Global's fraud detection system uses data to correctly identify false positives, adding manual risk assessment, performed by highly skilled analysts, to verify true negatives. We are selecting the most predictive parameters by constantly training data and using complex algorithms.
By making use of innovative technology, PayPro Global is constantly monitoring fraud and chargeback rates. We are staying in close contact with our vendors and providing on-going assistance and expert-level support in conflictual situations, such as chargebacks or disputes.
In these conditions, life with lower thresholds no longer seems grim, does it?
Note:
https://www.paymenteye.com/2018/01/15/false-positives-cost-merchants-2-billion-in-2017/
It doesn't take luck to make it, but it does take knowledge. Be the first to learn the latest industry insights and must know marketing tips and tricks. Sign up and enjoy! Always informed. Never Spammed.