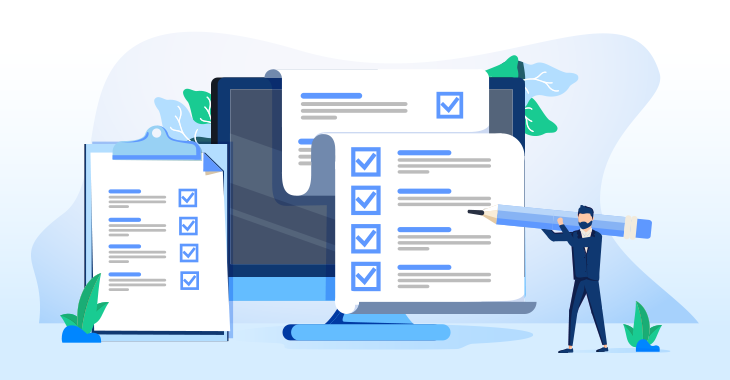 Published on April 26, 2021
Updated on September 16, 2022
A Comprehensive Go To Market SaaS Product Checklist
Have you ever been on holiday and realized you had forgotten something? Something you needed, but while rushing to pack, you left it behind, like a phone charger? And if you'd only remembered to write a packing list, you wouldn't be sightseeing with a dead phone? We've all been there. It's one thing to mess up a vacation by leaving your toothbrush behind. It's another thing to mess up a product launch because you didn't plan it properly. Let's say you've decided you want to sell video games online. Missing on aspects as important as achieving global SaaS compliance could affect your product launch.

Having a SaaS product checklist to tick off as you approach your launch date is imperative, which is why we've created our comprehensive go-to-market product checklist for your SaaS business.
The SaaS Product Checklist
Proper planning is the backbone of success in the SaaS industry. There are loads of things to consider when getting a product ready for market. A clear plan will help prepare you to pivot your strategies if need be.
So how do you create a go-to-market SaaS product checklist? Well, we'd suggest starting here.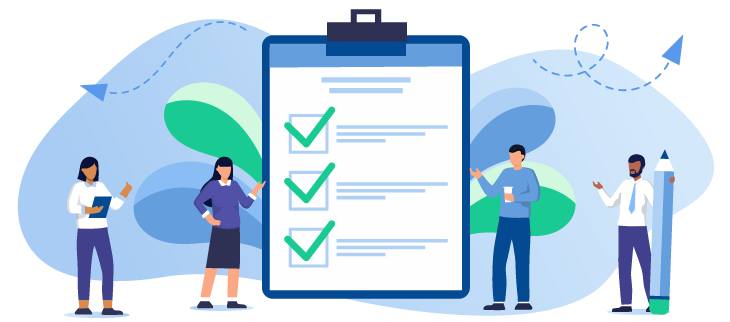 1. Create a Minimum Viable Product
First on our SaaS product checklist is creating a minimum viable product (MVP). An MVP is a version of your SaaS product that you offer to your prospective customers. You can then monitor how they use your product and learn more about your customer's wants and needs.
The aim of using an MVP is to determine if customers will buy your product when it goes to market. You'll gain insights into your customer's interests before you reach the final development stage. This will save you money, time, and effort that could have been wasted on finalizing an unwanted product.
Remember that successful MVPs aren't enough to indicate if your product will sell. You need to use MVP feedback to refine your product and tailor it to what your customers are looking for. Whether that means minor tweaks or a complete overhaul - MVPs are useless if you don't listen to what customers think of them.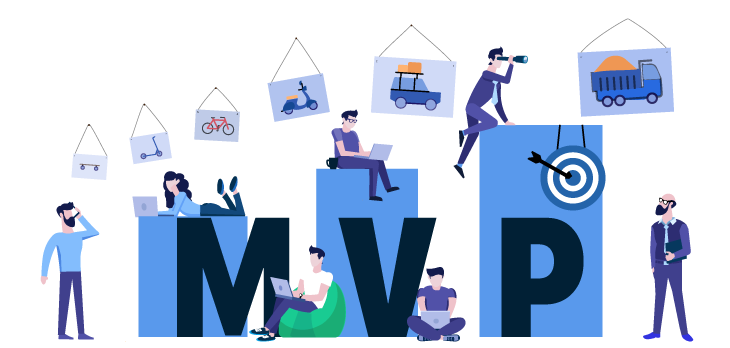 2. Define Your USP
A USP is a concise statement laying out what your product does. It should say how it addresses customer pain points and why it's the best option to solve those pain points.
How do you create a USP? Start by doing some recon work on your main competitors. Look at their USPs and the content they're producing. Next, pinpoint where they're successful and where they're struggling.
Zoom in on what sets your product apart from the competition. Put yourself into your customer's shoes and ask:
How do they want to use your product?
How will the product improve their daily lives?
Are there any unique benefits to using your product?
What would motivate their decision to buy your product?
What does your product offer that others don't?
3. Create a Realistic Timeline
Next up on the SaaS product checklist is creating a practical timeline for your product launch. You must have a realistic and clear plan as to how you'll approach launching your SaaS product.
Timelines are a great way to keep your employees accountable and focused on the main goal: selling your SaaS. Make sure your timeline is:
Measurable and has milestones along the way to keep you on track. You can set goals and metrics to help with this.
Inclusive of all levels of your company. From product and marketing departments to sales and customer service. Everyone in your business should be included, aware of, and committed to the timeline.
Able to anticipate future procedural obstacles.
4. Gather Feedback and Innovate
Customer feedback for product innovation should be on everyone's SaaS product checklist. Who better to tell you exactly how to improve your product than those who want to use it? Customers are vested in how well your product works because it needs to work for them. Building an online community for a SaaS business is crucial.
Constant Communication
Gathering feedback from customers can't be a one-off exercise. You need to stay in contact with customers year-round to get a complete picture of where your product is succeeding and where it's failing.
By engaging conversations with your customers, you can discover areas for innovation and improvement. Once you have this information, you can plan your strategies ahead of time to deliver.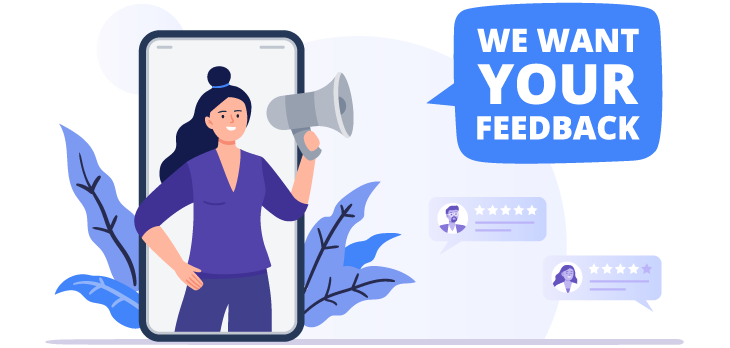 Utilize Online Communities
You can gather helpful intel from the online communities your customers are a part of. These communities offer a way for your product development teams to meet customers.
Customers will be able to suggest new features, and your team can respond directly to them. This open communication channel means customer ideas flow directly into product innovation processes.
Top tip: make it as easy as possible for customers to communicate. If you have a communication avenue on your website, make it mobile-friendly. When the customer wants to provide feedback, they'll be able to do so immediately and without hassle.
Take Advantage of User Conferences
User conferences are an excellent place to get feedback for product innovation. Conferences are zones where customers can hear ideas or see prototypes for new products and discuss if they're into them.
Meet PayPro Global.
Your Professional
eCommerce
Partner
No 3rd party integrations. No hidden costs. No wasted time.
Just a solution as unique as your business's needs.
5. Thoroughly Test Your Product
Product testing should be another critical point on your SaaS product checklist. Before you release any product, it needs to be thoroughly tested. Your development team can then iron out any technological wrinkles.
Releasing your product to objective parties for a test drive will provide you with unbiased feedback on any issues that need fixing. You could create a launch page where users can sign up as beta testers. These testers will push your product to its limits, finding the fine cracks your team might have missed.
It's worth bringing on existing customers as testers as they already like your products. They're invested in your brand, so they should be keen to work with you as it's in their best interest.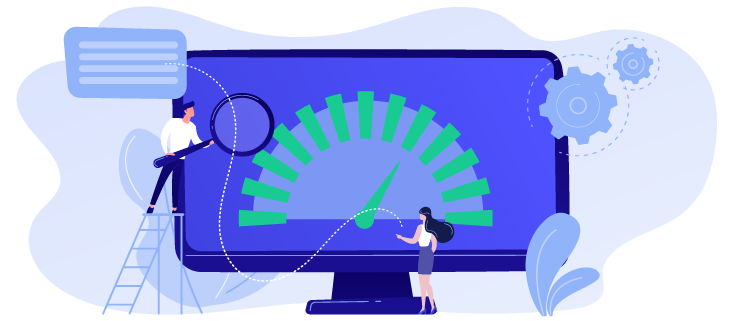 6. Perfect Your Pricing
Setting your pricing may seem like an obvious step, but perfecting the price of your new product is important as it will influence the price of future products.
When it comes to pricing, sales velocity is vital. You need to find a price that will make you a profit but still increase the speed of sales. It's a careful balance. Ensure you research different payment modules and methods to find the best fit for you.
7. Set Product Priorities & KPIs
Setting key performance indicators (KPIs) for your product is a must for any SaaS product checklist. Before you start developing your product, plan how you will measure, analyze and improve its performance.
Here are some top tips for creating KPIs:
Base your KPI goals on influential markers like market need, time of year, and available resources.
Make sure your KPIs are attainable.
Keep your KPIs updated and re-calibrate them when needed.
Share your KPIs with all your departments.
Use analysis tools like Google Analytics to help inform your KPIs.
8. Coordinate Your Team
Coordinating your teams is necessary to make your SaaS successful. Teams across all departments must align toward a common goal, and all department strategies must be complementary.
To create this cohesive work environment, focus on building cross-functional teams from the start. Ensure all your employees understand the business's KPI objectives and how you want them achieved.
You could organize meetings, internal training, or webinars to explain the product to your staff. Try to keep any communication consistent and straightforward to keep everyone on the same page.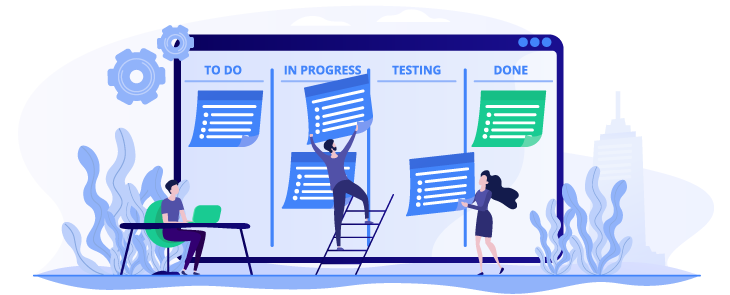 9. Pay Attention to Your Competitors
Like USP creation, you need to pay close attention to your competitors when planning your SaaS marketing strategies. Knowing what works for them means you can replicate their tactics and improve them to your advantage.
Start by asking your customers what alternatives to your products they've tried. Then go a step further and ascertain why they liked the competitor's product, what pain points it solved and how it benefited them.
10. Conduct Target Market Research
A SaaS product checklist wouldn't be complete without a market research component. You have to understand who you're selling to - your target market. The only way to do that is to conduct research - lots and lots of research.
Knowing your buyer personas means you'll be able to cater to their needs as they evolve. This keeps your products and brand relevant in their lives. Create a specific pre-launch marketing strategy to communicate with your audience. Try issuing surveys, creating focus groups, hosting webinars, or scheduling calls with customers.
11. Have a Clear Product Launch Plan
Having a clear product launch plan has to be on your SaaS product checklist. Launch plans are centered on building momentum for your SaaS and ramping up its sales velocity. A strong launch plan is like rocket fuel for your sales pipeline.
When planning your product launch, you should distinguish between existing and prospective customers. Different tactics work better for each group, so the approaches need to be tailored.
Offering the new product at the old price might attract loyal customers. But specials or free trials might work better for new customers. And showing your product as a beta version for free will motivate more users to try it and (hopefully) get hooked!
12. Make Sure Your Product Is Fully Functional
Imagine going through all the trouble of launching your SaaS, only to find that it doesn't function! That's why your SaaS product checklist needs to include functionality testing.
The product you release at your launch won't be perfect. It should fall somewhere between an MVP and a fully functioning product that satisfies users.
Top tip - don't overdo it. You don't want to end up with an over-engineered product that customers can't grasp or an under-engineered product that doesn't work.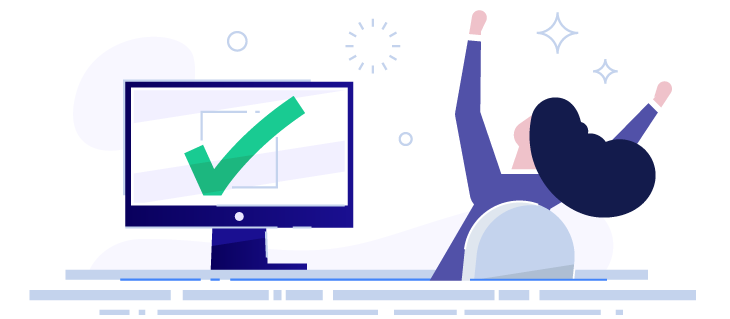 13. Create a new Product Demo and a Sales Deck
Last but not least on our SaaS product checklist is creating a product demo and sales deck.
A product demo or prototype is an incomplete version of what you hope your final SaaS product will be. Its purpose is to show its applications, feasibility, and features. You can let customers test drive prototypes and tell you whether they enjoyed it or not and why.
A sales deck is a presentation explaining your SaaS product and why customers need to buy it. It's usually used in conjunction with a product demo and sales pitch. Your sales deck should showcase who you are as a business, the problem your product aims to solve, and exactly how it solves it.
Top Tips for Your SaaS Product Launch
So you've taken all the preparatory steps on the SaaS product checklist, and you're ready to launch your product - what now?
Here are our five top tips for launching your product smoothly -
1.Take a Customer-Centric Approach
Successful SaaS businesses place the needs of their customers, not money, at the forefront of their operations.
You need to focus on creating value for your customers and crafting an experience that is as beneficial and pain-free as possible. The onboarding process is a prime example. The easier the product is to use, the more likely it is that customers will convert.

2.Recalibrate Measurable KPIs
Our next top tip is to recalibrate your KPIs post-launch and as your product gains traction. You should adjust your goals and expectations along the way depending on how your product fairs in the market.
Recalibration should be all-inclusive and applied to leadership, staff, and product KPIs. When recalibrating KPIs, make sure you -
Comb through each metric and decide if it's still attainable.
Ask yourself - are your original metrics still appropriate for tracking success?
Take a forward-looking approach to performance reviews. Keep the focus on strengthening employer-employee relationships.
Tailor your KPIs to the specific needs of your business.
3.Innovate as You Gather Feedback
We've discussed the importance of incorporating feedback into product development before launching. But what about during or after? Does feedback become irrelevant? Definitely not!
Customer feedback almost becomes more important once your product is out there. Current customers can be beta-testers and tell you about issues that could have been missed pre-launch. Different departments can use this information in different ways.
Your marketing teams will be able to use customer stories to craft compelling material and content strategies. Your engineering teams can use feedback to improve your product's core functionality and user-friendliness.
Meet PayPro Global.
Your Professional
eCommerce
Partner
No 3rd party integrations. No hidden costs. No wasted time.
Just a solution as unique as your business's needs.
4.Employ Traction Tactics
When you launch your SaaS product, you need to employ the best marketing and sales tactics to gain market traction.
Some great ways to do this are to:
Create a landing page for your product.
Include clear CTAs on all your channels.
Create compelling copy that adds value to your customer's lives.
Start a blog or host webinars to position yourself as a niche leader.
Streamline your social media strategies.
Up your Search engine optimization game.
Use pay-per-click advertising on your sites.
5.Maximize Your Launch
Product launches don't come cheap. You're going to want to make sure you get the most for what you're paying for. Try scheduling your launch around a specific date or time of year that benefits your sales strategies.
For example, if your product relates to holidaymakers, launching around the festive period is a good choice. You could also release your product at a key trade show or user conference.
Final Thoughts on Creating a SaaS Product Checklist
Having a SaaS product checklist is a surefire way to effectively sell SaaS online and make your product launch a success. By employing the tactics above, the journey to bringing your SaaS product to market will be easier, more enjoyable, and rewarding.

We'd love to help you with your SaaS product checklist and everything that comes before and after your launch. Reach out to us today at PayPro Global. We can plan for success together!
FAQ
What is a product checklist?
A product launch checklist is like a road map for your company, helping you to navigate all the essential steps and processes needed to launch any new product or service.
How do I plan a SaaS product?
Create a persona of your ideal customer, focussing on their needs and wants to provide a value-driven product.
Brainstorm all the features you could offer and start with the most exciting, unique, but overall beneficial one.
Run through all possible outcomes for your product launch, from total failure to unprecedented success, and have contingency plans for both scenarios.
What makes a good SaaS product?
There are several things to consider, but the most important is simplicity and scarcity. You want your product to be simple enough for anyone to use and recognize the value, while also finding a niche market with a demand that is not yet being met.
It doesn't take luck to make it, but it does take knowledge. Be the first to learn the latest industry insights and must know marketing tips and tricks. Sign up and enjoy! Always informed. Never Spammed.