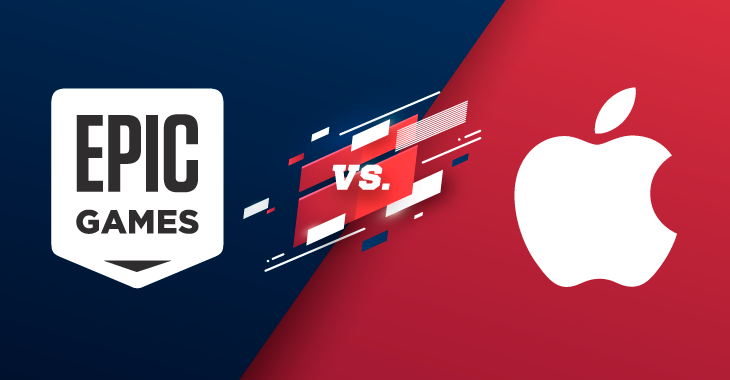 Published on February 9, 2022
Updated on March 13, 2023
Epic Games vs. Apple: New Revenue Opportunities for Video Game Businesses
While gaming apps make up over 70% of all App Store revenue, this percentage is generated by less than 10% of store users. The gaming market is massive, and a recent court ruling in Epic's favor has opened the door to payments outside of the App Store. This means new revenue opportunities for video game businesses all across the globe.


Are you in the gaming industry? Looking to sell video games online? Wondering how you benefit from this change? Then look no further, as our guide will help you discover how your SaaS business can benefit from the Epic Games vs. Apple case.
The Case: Apple vs. Epic
The dispute began in August 2020, when Epic created an in-app payment system for their video game Fortnite. To avoid Apple's 30% cut on in-app purchases, Epic began to sell virtual currency on Fortnite without going through Apple's payment system. This move violated Apple's rules regarding in-app payments, and as I am sure you can imagine, they weren't impressed.
Later that day, the Apple store removed and banned Fortnite in retaliation. Epic sued Apple for anti-competitive business practices and abusing its monopolistic position within the month. Although other corporations have spoken about this before, Epic was the first to take direct legal action against Apple.
Epic claimed that Apple had too much control over distribution in the app store and that its 30% commission fees were an unfair practice, with Apple dominating the mobile app market. On the contrary, Apple argued that since Google's Android app store was a significant competitor and Fortnite users could play on other devices, the claims of an unfair monopoly were unfounded.
Apple insisted the issue in question was about game distribution rather than app distribution and argued that as the creators of the App Store, they were in the position to set the store's rules and regulations. Simply put, if an app developer wants to benefit from the App store's reach, then they should be prepared to follow its rules.
The case began in May 2021 and centered primarily around whether or not Apple has a monopoly over app distribution.

The Landmark Ruling
Judge Yvonne Gonzalez Rogers' 188-page ruling was handed down on September 10, 2021. Of the motions brought forward by Epic, Apple won nine, and Epic was successful in only one. Although this may seem like a landslide victory for Apple, the judge ruled in favor of Epic in one very critical motion.
The two key takeaways of the case
1.

Apple must allow iOS apps to offer payment options outside of those subject to Apple's 30% fees. In other words, app developers can link to payment methods outside of those that Apple offers.
2.

Epic lost its motion to declare Apple as monopolistic. Furthermore, Epic was required to pay Apple 30% of the revenue gained from their non-App Store-approved payment methods between August and October 2020. Even worse, the game Fortnite was banned indefinitely because of their breach of contract.

The judge gave the companies 90 days to implement the ruling, which came into effect on December 9, 2021.

Although Epic lost on the majority of counts, the ruling on payment options in Epic's favor was a significant victory for developers worldwide, many of whom had been feeling like Apple's App Store was severely oppressive for too long.

It's important to note that Epic has since appealed the court's judgments and called on a higher court to overturn the ruling.

The eCommerce Partner Of Choice For Online Gamers.

Increase your global reach and gain new gamers worldwide with all preferred payment methods and currencies. We even take care of your tax compliance obligations. Sound like a winner?
13 Reasons This Judgment Matters for Gaming Businesses
To understand why this judgment is pivotal, it's key to know how the App Store was operating. Judge Gonzalez Rogers described Apple's App Store as a "black box" enforcing complete obedience and control over all shopper information in the ruling.
For many years, Apple's ecosystem has also been described as a "walled garden," providing both security and many potential customers for developers. Unfortunately, the cost of accessing this ecosystem was high commissions. The latest judgment did create a small crack in the garden wall, but it remains to be seen what this crack will become and how much of a blow it will prove to be for Apple.
These developments will likely also set a precedent for more antitrust claims by other developers. If these claims are successful, it could change how major tech companies are regulated worldwide. This, in turn, could reshape the mobile games industry, creating other avenues for developers to create new revenue streams.
As it stands now, the Apple vs. Epic ruling could benefit small, medium-sized, and extensive video game businesses in various ways.
1. Anti-Steering Policies
One of the Judge's significant findings was that Apple violated California's Unfair Competition Law with its anti-steering policies.
Anti-steering in this context refers to policies that don't allow developers to notify users that they can purchase products outside of Apple's ecosystem. For example, Apple does not allow the inclusion of buttons, external links, or other calls to action that would direct customers to purchase paths options outside of the Apple store.
This policy meant that customers typically weren't aware of other offers. While some customers may prefer all their gaming options centralized and managed in one space (the App Store), this may not be the case for everyone. This policy meant that customers weren't aware of other offers outside the App Store. Customers essentially weren't given a choice to use other options or platforms.
2. Communication With Users
Before this ruling, developers could not collect their users' email addresses through the App Store's sign-up process. This policy made it impossible to contact and advertise to their mobile customer base.
Now, because they can lead customers out of the App Store, they'll be able to direct them to communications and offers on their platforms. As we all know, getting users' contact details is vital for increasing sales, as it can help drive many marketing and lead generation tools that will grow their business.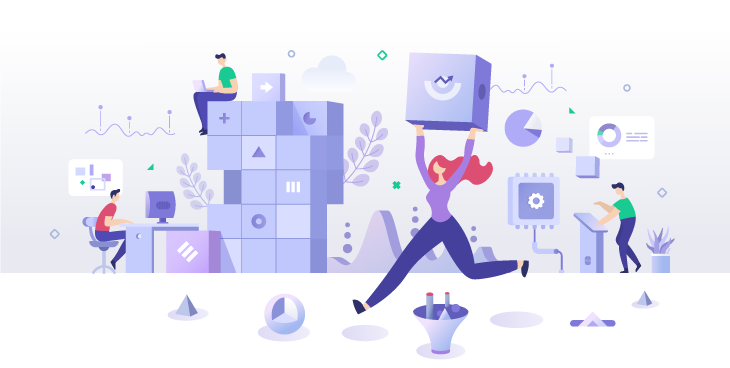 3. Increased Revenue from Transactions
We all know that Apple's payment system takes a hefty cut of all in-app purchases. This ranges from 15% for smaller developers to 30% for large-scale developers like Epic. It's widely considered quite a hefty commission, found to be unfair by many developers.
Now, developers can direct users to their websites to use their payment platforms completely separate from Apple. This shift is a huge win and means app developers can avoid Apple's fee structure and maximize revenue.
4. Better Relationships With Users
The current Apple App Store system means developers are pretty removed from their users since they cannot access them directly.
However, when developers can send users to their own platforms from the App Store, they can build personal relationships with users and ultimately drive customer retention and loyalty.
5. Consolidation of Billing Data and More Flexible Billing
With Apple's "walled garden," game developers who have a presence on both web and mobile had to keep billing data for both segments completely separate. Now, these can be consolidated through their payment processes.
Developers can also offer more billing models beyond just allowing Apple Payment Systems. Users can choose to remain within the Apple ecosystem or use third-party payment systems directly through the game developer's platform. Developers, in turn, can use other reputable payment platforms to replace Apple's in-app purchases.

6. Growth in Free-to-Play Popularity
The free-to-play gaming industry is already incredibly popular and makes up the majority of app revenue. However, the growth potential is significant following the recent ruling. Free-to-play games rely heavily on microtransactions and game subscriptions. Because of this, developers can now reach users more effectively and generate revenue in exciting new ways. More niche games can be created for a whole new market of users soon.
7. Creative Advertising
The Epic Games vs. Apple ruling will likely open the door for game developers to usher in more innovative forms of advertising.
For example, some games have radio broadcasts, which can advertise real-life products available on web stores. Other examples are in-game billboards that advertise actual products or flags in a racing game that reflect product images. These adverts can now drive traffic to advertisers' websites, ultimately creating revenue for the game developers in ways that have not been possible in the past.
8. Subscription Mobile Gaming Services
Because the App Store dominates iOS, there's currently only one mobile gaming subscription service: Apple Arcade. To date, other subscription gaming services haven't even tried to get into the mobile market due to Apple's 30% commission fee.
But now, if other payment options are available outside of Apple's infrastructure, more developers can move into the subscription gaming space, knowing that they can avoid the high Apple commission fees.
9. Fee Trials, Subscriptions, One-Time Purchases, and More
Apple can no longer restrict SaaS free trial users, subscriptions, one-time, and in-app purchases. In the past, apps with these functions would not be allowed on the App Store. Due to the ruling, the scenario has now changed and will open up numerous opportunities for growth and additional opportunities for developers.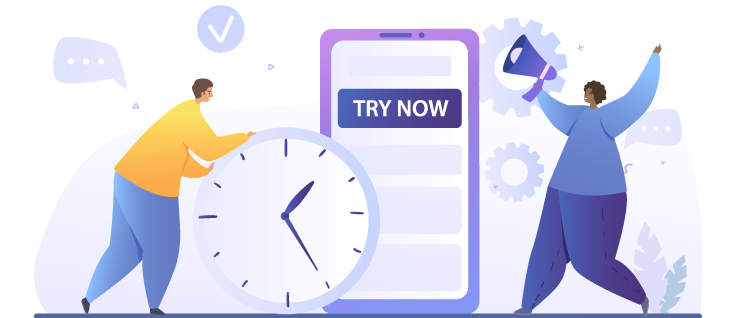 10. Alternative Payment Platforms and Methods
Quite possibly, the most exciting outcome for developers is that Apple can no longer control which payment providers and processes are available on their platform. Gaming app developers can now choose their own payment provider and include this in their apps, giving them the flexibility other e-commerce businesses have. This shift may also set a precedent for changes for other hardware manufacturers running app stores.
It's widely known that Apple mainly promoted payments via credit cards and physical gift cards on the App Store. So now, developers can integrate alternative payment methods that customers ask for, such as bank transfers, PayPal, or other methods common to their location. This means that there are many opportunities for the payments sector to design payment alternatives that specifically suit mobile gaming transactions.
11. Lowered Sales Cuts for Smaller Developers
Before the judgment, Apple lowered its sales commission for developers who make less than $1 million a year. The commission went from a flat 30% to 15%. This change may help smaller video game businesses wanting to expand into the mobile space, as it will ultimately help increase revenue.
12. Setting a Precedent for Other Gaming Platforms
Like Apple, other gaming platforms such as Steam, Xbox, Nintendo, and PlayStation prohibit games from using their own purchase path. Now, with the Epic Games vs. Apple ruling, they may also need to start opening their platforms up to competition and other payment options.
Even though the ruling is mainly for the U.S. market, it will likely affect other markets, as many games and gaming apps are rolled out in numerous locations, often simultaneously.
13. Pushing for Change
Many developers may see this court judgment as a new beginning and an opportunity to campaign for more significant change and further developer revenue opportunities. Epic's success may encourage other developers to challenge the tech behemoths that play an essential role in controlling their growth and revenue.
The eCommerce Partner Of Choice For Online Gamers.
Increase your global reach and gain new gamers worldwide with all preferred payment methods and currencies. We even take care of your tax compliance obligations. Sound like a winner?
What's the future of the App Economy?
There's a strong possibility that the app economy may begin to open up as the pressure from developers increases. Companies that sell eBooks online or video games will be able to run commerce from within their apps as they do from their web platforms. For example, they can run webshops aimed at mobile commerce and control their payment processes. Of course, like other app developers, achieving global SaaS compliance will be a concern. And so will establishing a SaaS revenue infrastructure.
The changes may also prompt a rush of innovation from developers as they'll be motivated to take advantage of so many new revenue opportunities. This is the first step towards a higher proportion of revenue ending up in the hands of the developers. Antitrust reform legislation may also be on the table soon, at least in the U.S. and Europe. Rather than allowing companies to continue policing themselves in good faith.
Final Thoughts on Epic Games vs. Apple: New Revenue Opportunities for Video Games Businesses

The Epic Games vs. Apple ruling creates ripples that will be felt across the mobile games industry for quite some time. The biggest takeaway for video game businesses is that this judgment has opened up possibilities to direct users to the developers' own platforms. They can set up alternate payment methods for those within the App Store. Expanding payment options will allow developers to work with other payment processors that best suit their business needs. In turn, this will open up opportunities for improved relationships with users and, ultimately, achieve greater profits. And keeping an eye on SaaS spend optimization like software devs usually do, we are looking at the possibility of high profits. It becomes more and more clear for video game developers that self-publishing is a valid option, and with the help of a merchant of record for gaming companies, it can also be a successful one. There is always the SaaS tax scaling matter that needs to be considered.
Frequently Asked Questions
How much revenue does Apple App Store generate?
Apple App Store generated about $72,3 billion in revenue in 2020. In 2019, it was estimated to generate over $55,5 billion in revenue.
Does Apple make money on apps?
Yes. Games make the most money on App Store, which isn't subscription-based, and monetize through in-app purchases.
How do I avoid Apple app store fees?
Apple has patented a technology that would allow them to tax payments made through their iOS app. The easiest way around this is to offer subscription services on your own, redirecting users from the app store to your own payment page.
How can I avoid paying 30% to Apple?
The best way to avoid paying a commission is by selling subscriptions directly from your website. By partnering with a Merchant of Record like PayPro Global, you can access the tools to increase your revenue, while paying a fraction of the App Store transaction fees.
It doesn't take luck to make it, but it does take knowledge. Be the first to learn the latest industry insights and must know marketing tips and tricks. Sign up and enjoy! Always informed. Never Spammed.