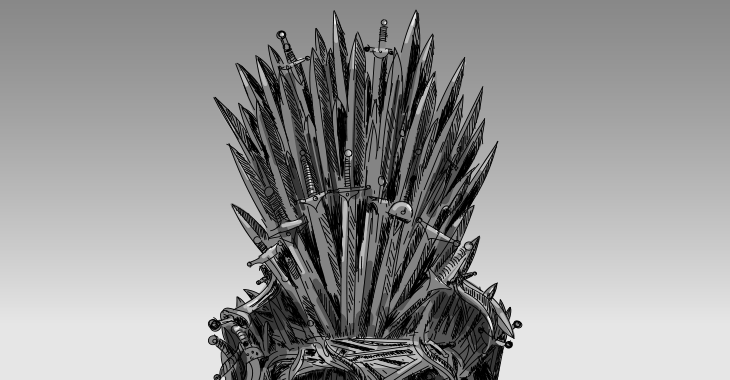 The battle of strategies: Retention versus Acquisition
Now that one of the most awaited TV series is back, we're all in a state of restlessness. We are witnessing the great battle, and we're all taking sides. Apart from Winterfell, as we're assuming you are not a white walker, which other side do you support? Is your business focused on retention or acquisition? This is the big question in eCommerce, but unlike the powerful Game of Thrones, your story can only have one of the two endings, success or failure. Well, in all honesty, so does the series, but we all love this multiple-endings marketing catch, so we'll just play along.
Coming back to business. Is it retention or acquisition? Because if we were to consider statistics, we might put our money on acquisition. With 44% of businesses focusing on acquisitions and only 18% on retention, you would say the same in our position. But is it the right choice?
It's both or none at all.
And a bit more attention to retention, if possible. You want to have new customers flooding your database, especially if you are a SaaS Open Source or regular start-up, but simultaneously, you want to retain as many of them as possible. So, in reality, bending the knee to either of these strategies is not the best of choices. You need to keep your options open. Companies should attribute these strategies equally because one cannot function without the other. It makes no sense to use all your resources to acquire more and more customers and do nothing to keep them close. That's what happened to Jon Snow.
He did whatever he felt was necessary to bring home a huge army, a new army, even two full-grown dragons, but completely disregarded the army back home who had already agreed to fight by his side. What happened when he came home? His army started to disappear. Sure, he has two dragons, but how will he feed them? And by the way, the Night King perfectly understood the importance of retention, as he just keeps bringing back existing soldiers just by pointing the finger. Literally. So, thumbs up, Night King, for mastering the 80/20 rule with little effort and great results. A bit far-fetched, we know, but it was too good a comparison to miss. You want arguments. Sure you do. So did Sansa when she was asked to accept a new queen. Well, we will give you all the arguments you need. So, let's crunch down some numbers.
Meet PayPro Global.
Your Professional
eCommerce
Partner
No 3rd party integrations. No hidden costs. No wasted time.
Just a solution as unique as your business's needs.
RETENTION VS ACQUISITION
The dragons are your acquisitions
The cost of acquiring customers can easily skyrocket, and even though it gives you great satisfaction to see that your acquisition skills are functioning flawlessly, retention represents profit. Your business is hungry for profit. In the world of SaaS, retention remains king.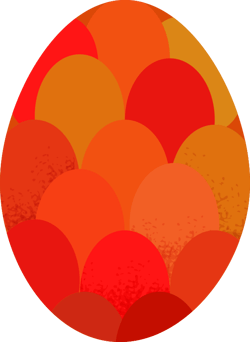 That monthly, ongoing gain will secure the well-being of your company. By completely disregarding retention, by doing nothing or too little to hold on to your already acquired customers, you might not be recovering just as much as your thought. And in this situation, how do you suppose the entire white walker situation will end?
The acquisitions of today could very well become the churned customers of tomorrow. It is very important to keep reminding yourself that retention is essential to any business, as it is cheaper to sell to your existing customers. Still, it is also good for businesses to keep their customers close and avoid the costs of lost customers.
And one more thing. Retention has proven to be highly lucrative, as it is regarded as a source of new income, due to its referral capabilities. When done correctly, retention can become a form of acquisition in itself. It creates trust, a valuable commodity in eCommerce, or better said, especially in eCommerce.
Let's talk about strategies
So far, we've done a lot of talking, so it's time to pass on to actions. Or, better said, you will take action based on the strategies we will provide you with. Hopefully, that is.
Successful Onboarding
How you introduce your product or service to your customers makes a huge difference. It is crucial but crucial to create a positive onboarding experience. Take the customer through your entire product, and explain what he or she can achieve using it. Also, be mindful of your customers' goals and make sure they notice your willingness to help them in achieving goals.
Remember that onboarding is the first encounter between the customer and your product. There is no second chance to make a new first good impression. This is it. Focus on delivering a smooth onboarding experience, introduce the customer to all the features your product/service has and communicate as best as possible. Work on gaining his trust.
Be proactive
Being proactive is good for business, so you can imagine that it can do wonders for your retention rate. A proactive attitude ensures that customers don't forget everything about your product or service. And yes, this includes the rather time-consuming task of achieving global SaaS compliance. It may not be simple to ensure it, but it is certainly mandatory and beneficial for business. Proactivity is best achieved via emails, personalized emails, that is. Keep the communication open, remind them that they've left something unfinished or that you have a new feature that can help them achieve one of their goals.
Also, it wouldn't hurt to send your customers useful content. Perhaps provide them with access to a closed group (at least make them think that they are receiving more information than anyone else) through newsletters. Create a user community and bring that community face to face with high-quality content.

Customer support
This is probably one of the most used customer strategies there are. You must not disregard your existing customers. Focus on providing them with 5-star customer service. Plus, customer service, flawless customer service, to be more precise, works tirelessly to improve customer experience.
Now, remember what is predicted to happen in 2020. Customer experience will become the number 1 reason for purchases, surpassing price. Customer experience is crucial in both acquisition and retention, so do whatever it takes to ensure everything is working smoothly.
Feedback: Good to know, great to ask
Feedback is a many-faced god in itself. Feedback is a great tool for marketers. Not only do you gain access to the mind of your customers and understand firsthand what needs to be improved, but your clients feel like they are important. Their opinion is asked for, their opinion is valued, and they feel respected. Their experience matters and their feedback could improve their experience and that of other visitors and users. Asking for feedback is a powerful tool in retention strategies.
Meet PayPro Global.
Your Professional
eCommerce
Partner
No 3rd party integrations. No hidden costs. No wasted time.
Just a solution as unique as your business's needs.
Profit or satisfaction?
Steven Norman, from Growth Acumen, said it best. Winning new customers is satisfying, confirming that you are still on your game. Retaining them, however, is profitable. In the end, it's up to you. But remember this. While acquisition secures you with customers, retention gains their loyalty. So, ask yourself: isn't loyalty the big prize? Isn't loyalty that which will secure your place on the iron throne?
It doesn't take luck to make it, but it does take knowledge. Be the first to learn the latest industry insights and must know marketing tips and tricks. Sign up and enjoy! Always informed. Never Spammed.