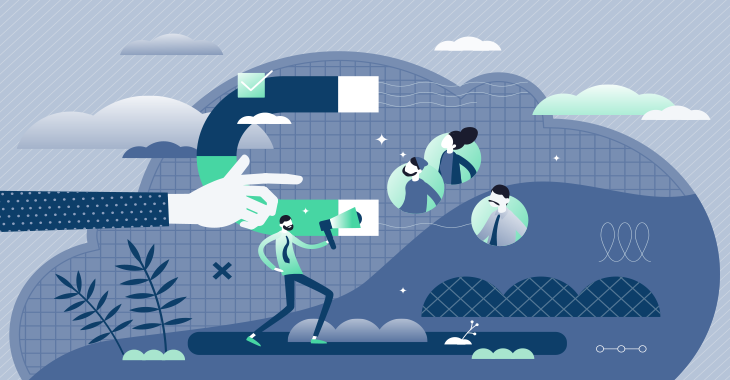 Published on June 8, 2022
Updated on March 23, 2023
How To Convert SaaS Free Trial Users: The Ultimate Checklist!
Though SaaS pricing strategies have evolved over the years, one thing has remained consistent: the free trial. A free trial is typically a 7- day grace period during which a client can use all paid features of a program without paying any fees. The hope is that the client, once having enjoyed the privileges of the premium version, will convert to a paid subscription membership, creating a consistent revenue stream for the seller.

Unfortunately, many companies that sell SaaS online do not see shoppers converting beyond the free trial period to a full subscription. This could be for any number of reasons, from financial difficulties to user interface quality. But we believe the free trial doesn't have to be the final point of contact with your shoppers.
Is A Free Trial Really Free?
Let's bust that myth right now: a free trial is not free. Money may not be exchanged during SaaS free trials, but buyers and sellers invest in something else. Your shoppers invest in your services while you temporarily donate your Saas product infrastructure. This allows buyers to develop a relationship with your company and provides sellers access to information about usage trends which can give insight to developers.
Free trials, therefore, will allow you to see how much value you can provide and how much your product could be worth to customers while giving them a test drive to see if they will find your product worthy for the long term.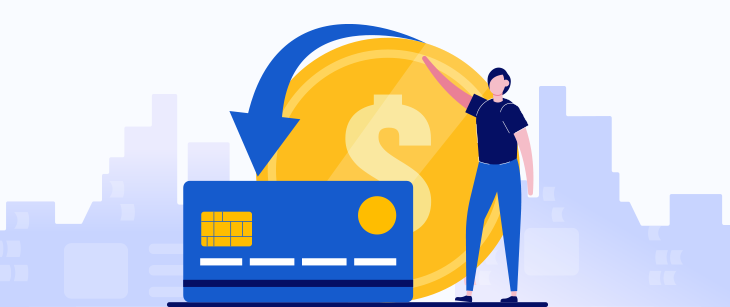 Why Offer Free Trials For SaaS Users?
The most compelling reason to offer a free trial is to see how helpful your product is and how much your services are worth to potential customers. Free trials will also enable you to draw from a broader market than only paid pricing models would allow.
Using the checklist below, let us show you how you can cash in on your SaaS trial users.
Free Trial
A free trial is a temporary free license granted to a user, usually for 7 days, in which they have FULL access to ALL premium features of the software or service you are offering. Indeed a free trial should never be feature limited. Show the world everything your product can do.
Freemium License
A Freemium License is different in that it is a partial access license that allows the user to enjoy a LIMITED number of product features. An example of this would be Dropbox, which allows individual users a limited amount of cloud storage with a freemium plan – but then requires the user to pay for bigger storage options if they buy in. This is also a way to draw users in to test drive your product before committing any of their hard-earned money to you.
Subscription-Only Mode
A subscription-only model is purely pay-to-use and has no free or trial option, whether temporary or otherwise. This model will offer the customer several pricing plans from which to choose (such as 100$/month for access to all features vs. 49$/month for access to a limited number of features). These plans are usually payable either monthly or annually. Annual memberships are offered at a discounted price and will entice the customer to commit to using the product for a longer period of time.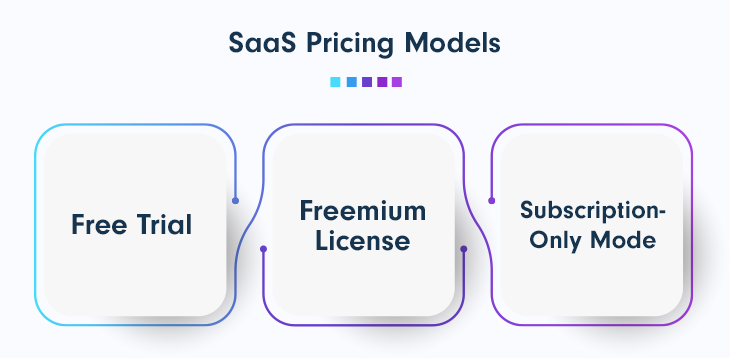 Relationship Between The Pricing Model And The User
Generally, free trial users are people within your target market, but they might need to be more judicious about which subscriptions they sign up for due to budget concerns. Having a wide range of free-trial users means that your SaaS is undoubtedly advertised correctly. However, whether it is judged as satisfactorily meeting customer needs will be reflected in your actual conversion rates.
The freemium model caters to those people whose financial constraints outweigh the urgency of their need for your services. The decision of whether to include freemium options should be based on your target market and their accessibility needs. Canva, for example, caters not only to businesses and content production companies but also to unemployed students and struggling artists. For this reason, their freemium plan makes a ton of sense.
However, if your target audience is geared toward companies in the industrial sector looking for data capturing software, it wouldn't make financial sense for you to provide a freemium plan. Instead, we recommend offering them subscription services at prices that still produce a good margin for your company.
It's important to note that subscription models tend to attract larger businesses, as they will be looking for bulk packages or licenses that allow for multiple user subscriptions at a time. So you can also model your pricing based on discounts for a more significant number of users (or a per-seat license). For this reason, if your target market is large-scale commercial businesses, choosing a subscription-only model may benefit you most.
Meet PayPro Global.
The industry's most innovative eCommerce Partner.
Why waste time, money, and effort with in-house solutions when you can keep up with the latest SaaS growth innovation, and at a fraction of the cost.
Sell your SaaS globally with PayPro Global!
Know Your Conversion Goals for Free Trial Users
Your conversion goal should essentially be the percentage of free trial users you hope to 'convert' to paid users. To determine your conversion goals, you'll have to keep track of a few things:
Conversion Rate Benchmarks
Knowing the SaaS metric benchmarks for free-to-paid conversions will allow you to estimate your position in the market and how clients perceive you. For example, the lower end of the conversion scale starts at 7% for SaaS free-trial-to-paid conversions.
What Is A Good Conversion Rate?
Technically speaking, a good organic conversion rate is around 10%. If we were discussing an opt-in free trial, we would be looking at 25% as a good benchmark. And recommend these numbers as goals. Conversion rates are influenced by a number of factors, such as the type of product or service sold to the industry your business is part of. So, truth be told, it would be impossible to pinpoint a single benchmark for good conversion rates across different types of services. Therefore what is important for you to know is the average conversion rates for SaaS in your field specifically and focus on that when goal setting.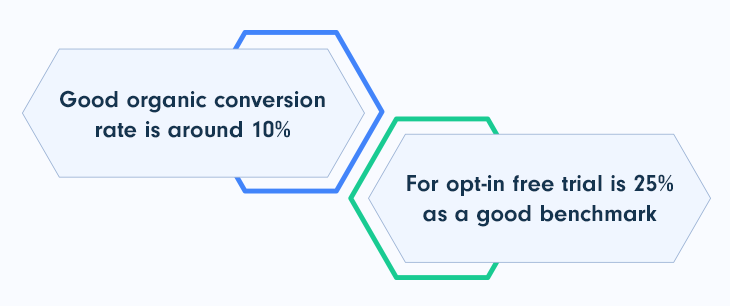 2 Ways to Ensure Your Website Is Easy To Navigate
If your website is your 'store', you need shoppers to be able to find their way around it without looking for a salesperson to help them. There are two important ways in which to do this.
Heuristic Design
Designing your website according to heuristic principles simply means that you are ensuring that your website is user-friendly in every possible way. Use Jakob Nielsen's 10 heuristic principles and perform an evaluation of your website. The goal here is to build a website that is both user-friendly and user-intuitive.
Intuitive Linking
Another important consideration is intuitive linking. Your customer must never feel lost on your website or end up on a dead-end webpage. Each link – from the home page to your checkout page – must make sense and help tell your brand story. You might want to provide links to allow your shoppers to give any feedback when navigating your site and take advantage of their insight for improvement.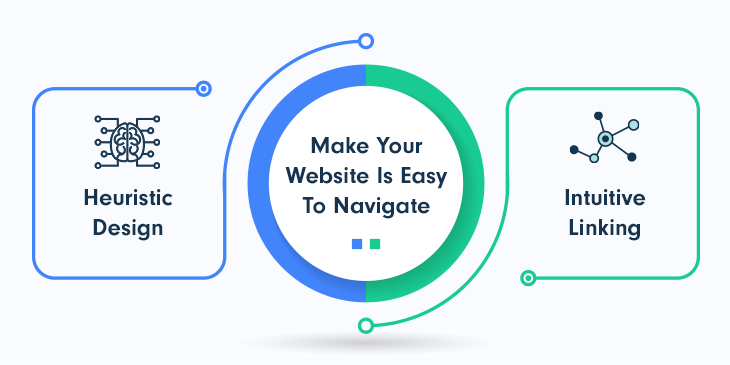 2 Powerful Tips to Emphasize Your Software's Key Functions
Simply put, the best way to show your customer what your software does is to demonstrate it. There are several effective ways in which you can do this:
Create Demo Videos
Create a video showcasing your software's main features and key tools that will peak the curiosity of your potential buyers. You could also consider integrating a short demo into your software's trailer video to encourage more interest and understanding. Alternatively, you could create a range of videos demonstrating how different product features can be applied in various contexts and how they can be helpful to clients across multiple fields of business.
Provide Interactive Support With AI Tools
Artificial Intelligence (AI) tools have expanded in use and presence in the last decade. Many AI tools have been developed for business and online interaction – so why not use them to give your clients an enhanced experience?
Use Interactive Tutorials
Allow your user an immersive experience of learning by showing them how to use your program with step-by-step instructions. Rather than simply placing tooltips and instructions over screenshots, allow your guidance to move as your user moves, leading their eyes and their learning process in a scaffolded, intuitive manner.
Use A Chatbot
Chatbots are often best as the customer's first port of call. Many clients are turned off by the idea of having to send a query through a form or email, and then waiting for a response. Instead, allow your customer to communicate with a chatbot that can provide essential services such as site navigation and answering FAQs and receive an immediate response.
If the chatbot cannot provide your customer with adequate support, it can then contact a customer service agent or send their request through a form on the customer's behalf. This limits the effort required from the customer and leaves them with a feeling of having experienced speedy and efficient customer service. Easy peasy!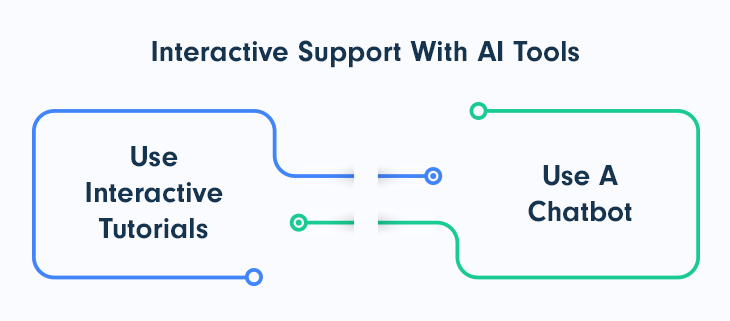 Magnify The Human Element In Your Branding in 2 Simple Steps
AI has its benefits, but if you want to build a relationship of trust with your customer, you also need to remind them that they are communicating with humans who care about their outcomes.
Customers respond positively to services that feel tailor-made. For this reason, you want to remind them that your services will adapt and react in a way that feels organic, flexible, personable, and relevant.
Here are a few ways to 'humanize' your automated communications:
Send Email Reminders Activated By User Activity
Email marketing campaigns have become somewhat controversial in the advertising world. How do you keep your shoppers informed without pestering them or worse yet, scaring them away? Most importantly: how do you keep your emails from being thrown into the spam folder, never to be seen by your potential buyers?
The first thing you can do is stop automating emails according to fixed dates and times, even if you are running a time-limited trial. Instead, we recommend that you automate email responses for every significant user action. For example, instead of sending the user a daily reminder about a sale, send them a one-time reminder that they left their cart open. The previous email will be seen as an annoyance; the latter as a helpful reminder, especially if you make it easy to get back to the cart to close the sale. The aim is to focus on communication that serves the customer rather than communication that is focused purely on advertising your service.
Give Your Brand A Distinct Voice
The most successful SaaS companies are those that build up a "brand persona". If shoppers can recognize your company without having to Google it, you're already ahead of the game.
Using graphic design, social media advertising, persuasive copy, compelling storytelling, and informative blogging, you can show shoppers why yours is the company to pay attention to. AS a general rule, the vast majority of marketing strategies go after the customer's needs. Dig into those customer preferences, spend time getting to know your target market, and create strategies capable of bringing in more paid customers. Remember, the trial experience in itself has a lot to teach you.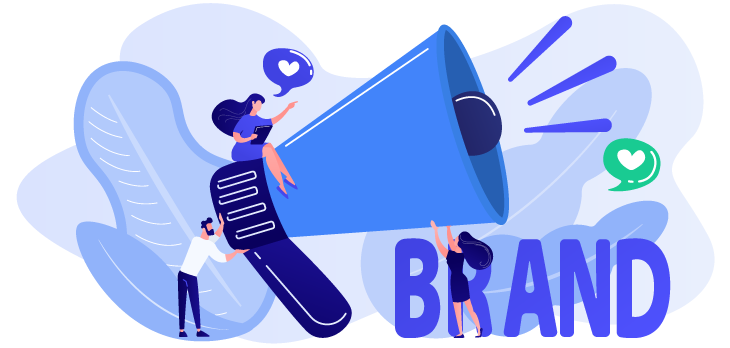 Track Your Conversion Rate
Keep Track Of How Many Free Users Convert To Paid Plans
The most important goal is to get the customer to stay, so you should always track who that is and how those numbers change.
This will allow you to understand who your customer base is exactly, meaning:
What industry they're from.
What their demographics are.
What kind of products different groups lean towards.
Obtaining knowledge of this kind of data will help you enhance your customer acquisition techniques, so you know who you are talking to and therefore know what you should be saying to get through to them.
The customer churn rate, in simple terms, is how many clients leave your services across the number of products you offer. Unfortunately, one hard truth is that every SaaS company will have customer churn. You need to monitor and track your churn level to identify it and then learn how to reduce it.
Use Data Trends To Adjust Your Marketing Strategies
Remember to pay attention not just to your company's customer trends but also to customer trends across your entire industry. What kind of products are your clients using, and with which companies do they seem most engaged? Who are your closest competitors, and how do you match up to them? You'll have a much better chance of drawing in your ideal client by collating pertinent data and building your marketing strategy on those results.
Learn From The Unconverted
It's not great for business when your customers leave, but if they do it is a source of valuable information. Here are a few important steps to ensure you get the most out of every free trial subscription.
Find Out Why The Client Opted Out
Unfortunately, it's simply a fact that you won't be able to convert every customer. However, even customers who leave can offer helpful information. When they choose not to convert to a paid trial, ask them why they've decided to opt-out. You can do this with an online form, a survey, or a simple drop-down menu with various options. Just make sure you do not miss this opportunity to find out why they did not find your product useful.
Meet PayPro Global.
The industry's most innovative eCommerce Partner.
Why waste time, money, and effort with in-house solutions when you can keep up with the latest SaaS growth innovation, and at a fraction of the cost.
Sell your SaaS globally with PayPro Global!
Keep Updating Your Analytics
Once you have this data, make sure to use it to your advantage and adjust your services to suit your market's key behaviors and generate revenue. This could mean changing certain parts of your current service, fine-tuning your pricing plans to suit your ideal market, or simply revitalizing your email campaigns to achieve customer success. Even the smallest changes can make a world of difference in persuading a customer to convert.
How Can PayPro Global Fuel Your Growth?
Our unified eCommerce solution combines powerful payment tools with extensive SaaS reporting capabilities and complete subscription management. Together, these elements make it easy for businesses to grow without difficulties. If you sell software online, you can count on our complete suite of tools to help scale your business.
Having a solid engine that can easily handle all subscription types and allow you to apply a flexible pricing strategy incentivizing shoppers with grace periods or free trials and tracking their journey, and a partner that can lift the tax burden off your shoulders, you gain the freedom to focus on your product and your product alone. Invest your time, resources, and energy in adapting your growth strategy based on real-time business intelligence and win over more paid users.
Concluding Thoughts On Cashing In On Your SaaS Trial Users

The free trial periods are a tried-and-tested method for many SaaS companies looking to gain more users while also updating their analytics. If you build your marketing strategies while tracking your conversion rates, customer churn, and industry data trends, you'll be well on your way to understanding revenue potential when it comes to your SaaS trial users.
FAQ
What are trial users?
A trial user uses a product or service for free to evaluate its features and determine whether or not it meets their needs. Typically, trial users are given a limited amount of time to use the product or service before they are required to pay for a subscription.
What is a good SaaS trial conversion rate?
In general, most SaaS companies aim for a trial conversion rate of 15-20%. Anything above 30% is considered excellent, while anything below 10% is low.
How long should a SaaS free trial be?
We recommend that SaaS trials last for at least 14 days. This gives customers enough time to explore the product and its features and to determine if it's a good fit for their needs.
It doesn't take luck to make it, but it does take knowledge. Be the first to learn the latest industry insights and must know marketing tips and tricks. Sign up and enjoy! Always informed. Never Spammed.