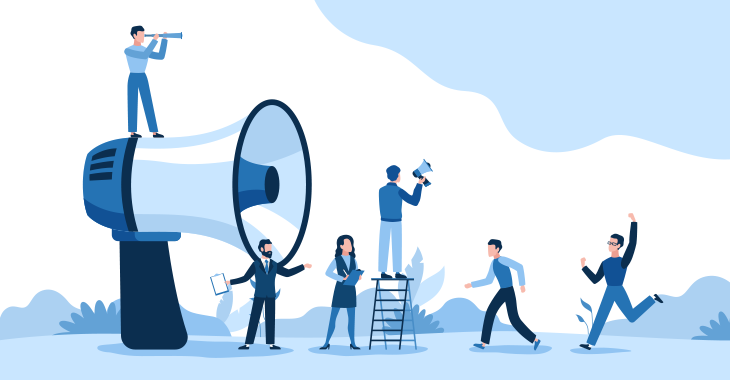 Published on June 24, 2021
Updated on May 10, 2023
How to Turn Loyal Customers Into Advocates in SaaS
While "you catch more flies with honey than you do with vinegar" might be an old and well-worn phrase, it's also true today of the SaaS industry. After all, attracting, catching, and keeping new customers has always been the name of the game-step in brand advocacy.

Brand advocates in SaaS offer so much more than fandom - they are your secret and often the most helpful marketing team. By spreading brand awareness, they influence their network to become customers too. They can help you sell video games online and software & SaaS products.
Let's explore how you can harness their admiration to scale your SaaS for success!
What Does Brand Advocacy Mean?
Brand advocates are like cheerleaders for your brand. They are the customers who love what you offer and are willing to sing your praises to anyone who will listen.
How do they do this? They talk. Whether it be through word of mouth or social media, advocates in SaaS are like walking megaphones for your business's message.
Brand advocacy programs drive lead generation and conversions, leading to the ultimate SaaS goal - sales. And the best part? The broadcasting is free. You get all the benefits of traditional marketing and customer acquisition strategies with zero cost.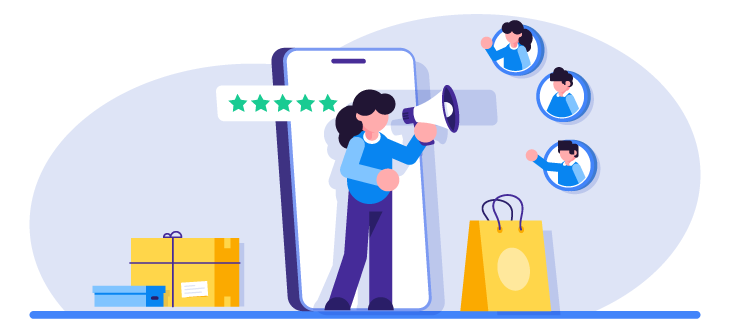 11

Steps for Converting Customers to Advocates
So how do you go about collecting brand advocates for your SaaS? Who are they? Where are they? Why would they want the job? To help answer these questions, we've compiled a list of eleven key steps to finding and attracting advocates in SaaS.
1. Find Your Advocates
The first step to finding advocates for your SaaS is to seek them out from the audience pools already accessible to you.
Start by understanding your target market, as that's where your advocates primarily come from. This gives you a better shot at creating messaging that will engage and resonate with them.
You can use data from market and sales research to segment your audience. After you've segmented your audience and found your target customers, it's time to dig a little deeper.
Here are some tips for sifting through your target customers to find your dream advocates in SaaS:
Zoom in on customers who have mentioned your brand in their social media content. Follow the conversations generated surrounding this content.
Look for customers who have tagged your brand in their photos.
Sift through your product reviews. Pick customers who have gone out of their way to share positive feedback or give high ratings.
Analyze your sales reports, pinpointing your most active customers.
Look into whether you have employees who would fit the profile of an advocate.
Employee advocates are a bonus as they already know your brand and its conduct rules.
2. Provide a Quality Product
The next step when searching for SaaS advocates is ensuring you have a product worth advocating for. You need a quality product that communicates value to your customers. Why else would they want to endorse it to their loved ones?
How?
You must keep a finger on the pulse of what's considered quality. Try creating a quality measuring system (QMS). A QMS allows you to drill quality in all levels of product development. You should also conduct beta-testing, market evaluations, and regular product checks.
Why?
Focusing on quality you preview what your product will be like in the real world. You'll fix errors, add better features and improve the functionality of your product before it launches. This will ensure it meets your customers' needs and solves their pain points.
Where?
It's imperative to embed quality into every level of your business, not just product development. For example, centering quality in market research helps to finetune product distribution. From sales and marketing to customer service - quality should be the buzzword for your whole organization.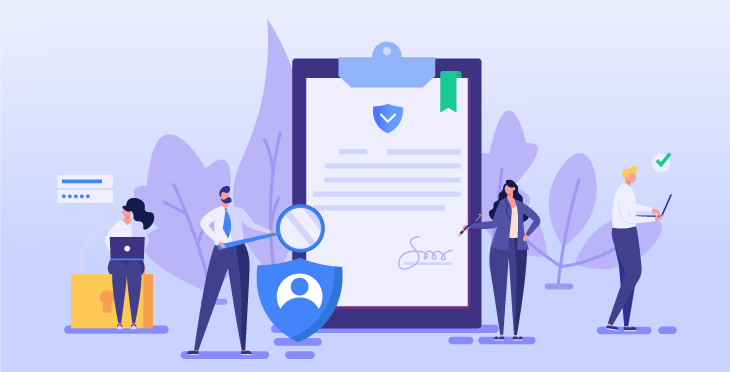 3. Use an Omnichannel Approach
One of the best ways to gain advocates in SaaS is to take an omnichannel approach to the shopping experience. Following this approach, retailers integrate multiple retail channels, from websites and stores to mobile apps and catalogs.
This approach ensures the shopping experience remains consumer-focused as the channels can communicate. You'll be able to learn about and retarget consumers, automate your business processes and manage customer data.
Meet PayPro Global.
Your Professional
eCommerce
Partner
No 3rd party integrations. No hidden costs. No wasted time.
Just a solution as unique as your business's needs.
4. Streamline Your Customer Service
The key to brand advocacy is all about customer service. There's far more to like about a brand than its products alone. A huge part of customers' opinions rests in their experience of dealing with your brand as a whole. This includes your staff.
Poor customer service is guaranteed to put customers off wanting to become advocates in SaaS. Why would someone advocate for a brand that annoys or dismisses them? Instead, they want to feel heard and appreciated.
Improving customer service and having your staff go above and beyond to help customers will inspire trust and a sense of loyalty to your brand. Happy customers who feel respected and supported are likelier to shout about your services to others. So ensure you measure customer success in SaaS, because it is crucial.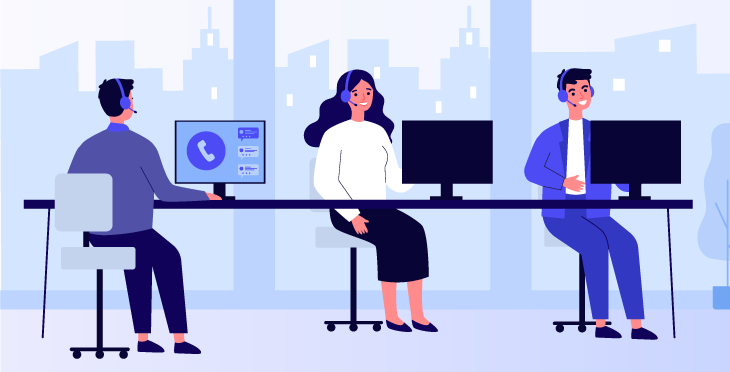 5. Offer Appealing Loyalty Programs
Most people love nothing more than a pat on the back when they've done well. After all, recognition and affirmation feel good. This brings us to step five of our brand advocacy breakdown, and that's loyalty programs.
Loyalty programs offer your customers extra incentives to keep them coming back to your brand. The more customers interact with you, the stronger the tie between them, and your brand becomes. Eventually, they are bound so closely that they'll jump at the opportunity to advocate for you.
Launching an appealing loyalty program can get tricky. You want as many customers as possible to join in. Try using these tips to craft a loyalty program that works for you -
Make sure your program is easy to use and understand.
Incorporate social interactions like sharing, voting, or surveys.
Making rewards too easy to get costs money, but making it too much effort puts customers off. You need to strike the right balance.
Offer enticing rewards and discounts.
6. Develop Strong Referral Programs
What's one of the best ways to turn customers into advocates? Using referrals! Like loyalty programs, referral programs help convert customers to advocates in SaaS. Referral programs incentivize existing customers to help you find brand new people to use your SaaS.
To use referral programs to secure new advocates in SaaS, make sure you:
Give customers enough time to understand your product before giving them the option to refer someone else.
Offer benefits for the referrer and the referee, so buy-in has been created both ways.
Thank both parties whenever a successful referral occurs, and show them that your customer service doesn't end at the point of sale.
7. Offer a Personalized Service
Step seven on our "how-to" list for creating advocates in SaaS is to personalize your services and offerings.
In SaaS, flattery will get you everywhere. Presenting customers with a personalized service makes them feel unique and considered. They'll feel altruistic toward your brand and thus more inclined to hop on the advocacy train.
Keep things simple and subtle, don't overdo it - no one likes a suck-up.
Never forget a customer's name; they might never speak to you again.
Where possible, stay away from generic messages.
Try sending personalized emails based on data insights like purchasing history.
Give customers as many choices as possible - it gives them a sense of control.
Use push notifications on your sites to spark engagement.
Stepping into brand advocacy might seem daunting - after all, no one wants to navigate uncharted territory alone. With that in mind, let's talk about the importance of building a supportive community for your customers when it comes to advocacy.
Creating online forums allows customers to communicate, share information and help each other. They are useful for encouraging advocacy as you can start conversations that spark this interest. They are an ideal place to post online surveys asking users to rate their commitment to your brand.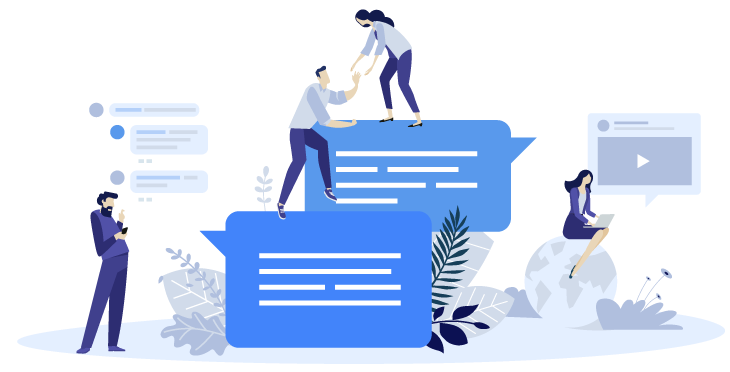 9. Utilize User-Generated Content Through Social Media Engagement
Leveraging social media and influencer marketing is essential in gathering advocates in SaaS. One of the most significant benefits of this marketing is user-generated content (UGC).
UGC is content created by customers that relates to your brand in some way. Think pictures, videos, comments, reviews, etc. Customers tend to rely on UGC as people like them create it. The content seems more reliable and relatable, and people are more likely to be influenced by it.
Actively encouraging UGC makes customers feel like a part of a movement. It increases engagement and brand loyalty, making it an excellent marketing tool.
10. Employ a User-Engagement Strategy
Ringing in at number 10 on our list is user engagement. You've probably heard it a hundred times before - user engagement is the foundation of marketing. Without it, your product falls into the background and gets zero traction.
But what does a solid user-engagement strategy have to do with finding brand advocates in SaaS? Well, pretty much everything.

Catching and keeping user attention is the first step. It's then onto using content that resonates with and connects to them. Once you connect with a customer on a deeper level, they will be more inclined to endorse your business.
Here are some effective tactics to super-charge your user-engagement strategy:
Trend with Hashtags
Create unique hashtags for specific topics and encourage customers to use them. The more these hashtags trend on social networks, the more conversation and interaction you get.
Content, Content, Content
Create compelling content that will generate leads and encourage conversions. Providing consistent, valuable information like business blogs builds trust for your brand.
Throw a Party
Consider hosting events where your best customers can attend and become acquainted with your brand. Make these events as interactive and real as possible.
11. Ask for Feedback and Use Testimonials
Last on our list of steps about how to attract advocates in SaaS is to harness the power of customer feedback and testimonials. Within feedback lies a wealth of new knowledge, just waiting to be tapped into to take your SaaS to the next level.
Customer feedback reveals exactly where your product is succeeding and where it's missing the mark. Taking this feedback into consideration shows customers that you care about and respect their opinion. This will make them more inclined to want to work with you.
Testimonials are a great source of user-generated content. You can place them tactfully on your website to show your achievements and how you deliver value. This social proof goes a long way in inspiring others to become advocates.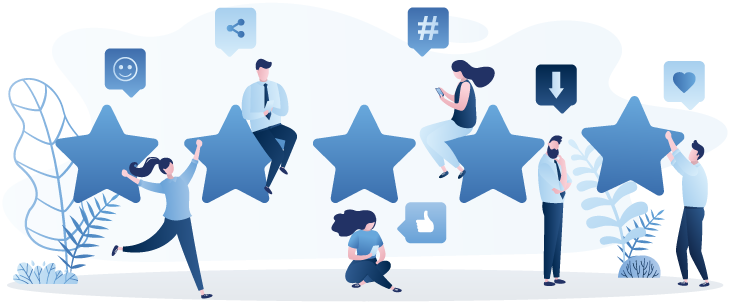 Create a Customer-Centric Culture
If you want your brand advocacy program to flourish, it must be rooted in a customer-centric culture. A customer-centric culture places your customers' satisfaction at the center of your business.
To do this successfully, all departments need to take responsibility for customer success. From marketing and sales to SaaS compliance, customer service and SaaS user onboarding, all strategies and campaigns need to align for one common goal - to make customers happy.
So how do you build a company structure that prioritizes customer concerns? To offer a truly memorable customer experience, do the following:
Surprise and Spoil Your Customers
There's a reason why shops burst with flowers, cards, and candy when Valentine's Day swings around each year. Spoils and surprises are a great way to win someone's affection. So why not do the same with your customers?
Surprising customers with freebies goes a long way in turning them into advocates in SaaS. They'll be excited to tell people about their unexpected gift, making others eager for the same treatment.
When spoiling your customers, consider giving:
Free upgrades.
Free deliveries.
Surprise gifts like goodie baskets.
Personalized thank-you notes.
Cards for special occasions like birthdays, Christmas, or Mothers/ Fathers Day.
Always Go Above and Beyond
Addressing customer queries and complaints should never be a slapdash job. Solving issues quickly might seem efficient, but efficiency doesn't necessarily mean efficacy.
To have effective customer service, your customer treatment can't just be positive; it must be memorable.
Keep Communication Clear, Prompt and Honest
Often it's not product hurdles that put customers off a brand, but the way those hurdles are handled that does the damage. Most customers understand when products have glitches and need to be replaced. But if a problem is mishandled, they're likely to equate your brand with shoddy service.
Convoluted communication confuses consumers and puts them off advocacy. Using clear and prompt communication with your customers will gain their trust and respect.
Customers are more likely to forgive a brand's mistake if they're willing to be accountable, apologize and offer a remedy. Always be honest and up-front with your customers, and never make a promise you can't keep.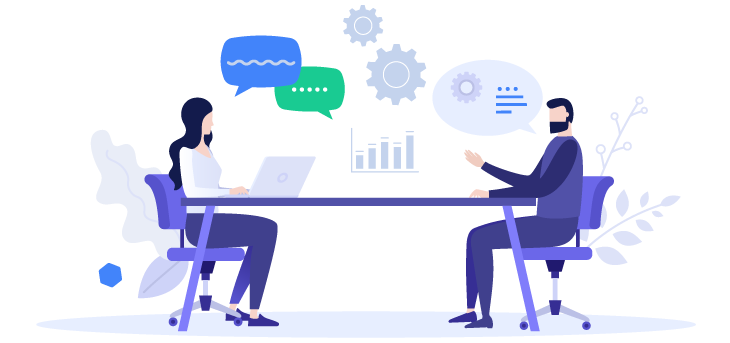 Craft an Entertaining User-Experience
A core tenet of customer-centric businesses is prioritizing the user experience. Crafting a user experience that encourages customers to become advocates in SaaS requires work.
You must be aware of your customer's experience with your product - fixing and improving on any issues that arise. Make sure you:
Use Negative Feedback
When faced with complaints about your customers' user experience, use this feedback to improve. Start by listening to what customers have to say and ask as many questions as possible to grasp their experience fully.
Offer Immediate Solutions
Next, move on to solving the problem as quickly as possible. The longer a customer slogs through a bad user experience, the further cemented that experience becomes in their minds.
Don't Repeat Mistakes.
Lastly, make sure the root of the problem is communicated to the correct channels, so the situation is not repeated. For example, if there's a problem with the product itself, the case needs to be relayed to the product development team so they can fix it.
Meet PayPro Global.
Your Professional
eCommerce
Partner
No 3rd party integrations. No hidden costs. No wasted time.
Just a solution as unique as your business's needs.
Should You Hire a Customer Advocacy Expert?
While these can help you create a customer advocacy program, it's not a substitute for professional guidance. Hiring a customer advocacy expert or working with a company that offers this service is an effective way to attract advocates in SaaS.
A customer advocacy expert can create a well-integrated plan to win over customers and motivate them to become advocates. They'll consider every element of the customer journey, from sales funnels and onboarding to customer service.
Amongst other things, customer advocacy experts can:
Liaise with customers, handle complaints and pre-emptively resolve problems.
Design and generate online buzz for reward programs.
Lead an advocacy team that links to and communicates with all departments.
Craft advocacy marketing programs to target your employees.
Network with influencers and thought leaders.
Final Thoughts on Turning Customers into Advocates in SaaS
Customer advocacy programs aim to share the joy of your brand with the right customers in the right way. This attracts more advocates, and more advocates mean more brand awareness. At PayPro Global, we use the latest marketing technology and techniques to spotlight our clients' businesses and help them sell SaaS online. By focusing on providing our partners with global SaaS compliance support, as well as a flawless payments infrastructure, we can help your business expand and stay within your users' preferences. Reach out to us today, so we can help you find your dream advocates in SaaS.
FAQ
What does advocacy mean in marketing?
In a nutshell, advocacy marketing turns your most enthusiastic customers into advocates by encouraging them to share their positive experiences with others.
This usually occurs via word-of-mouth recommendations from satisfied consumers.
How do you market advocacy?
List of ways you can use your affiliate marketing program:
1) Offer discounts when someone refers a friend,
2) Create rewards or loyalty bundles for customers who spend more than certain amounts with the company that provide different benefits depending on how much they spent in total (i.e., free shipping),
3) Launch on Social media contest and give away prizes based (you get their contact info!).
What is a consumer advocacy campaign?
Consumer advocacy is when customers band together to force companies on particular issues.
This includes publicity, letter-writing campaigns and boycotts; it's not just about getting a response from the business but more so about making sure that they take notice of their customers' needs - even if those don't seem urgent at first glance!
It doesn't take luck to make it, but it does take knowledge. Be the first to learn the latest industry insights and must know marketing tips and tricks. Sign up and enjoy! Always informed. Never Spammed.