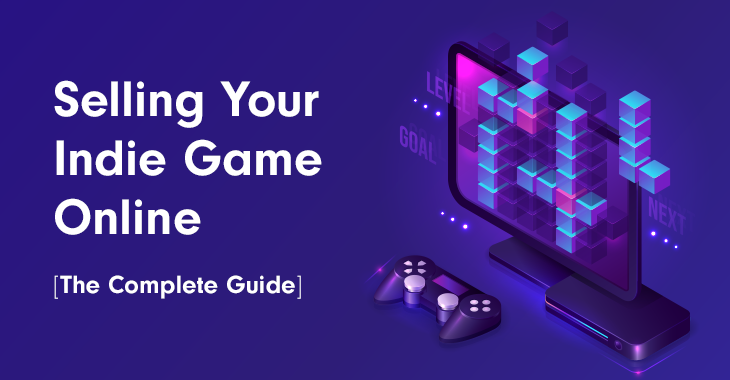 Published on June 2, 2022
Updated on September 21, 2023
Selling Your Indie Game Online: The Complete Guide
Did you know that Indie games make for 95% of all games sold on Steam, but account for only 40% of sales? What does this mean?

Well, two things:
Indie games are all the rage right now.
Developing an Indie game is hard work, but selling it is even harder.
It's true that like all big game companies, every successful Indie brand has its own secret recipe when it comes to selling video games online. But while it's good to break the mold, it's also important to know the basics and gather some experience.
So, let's take a deep dive into the world of selling Indie games like a pro by looking at:
Where to Sell your Indie game: Platforms To Choose From
How to Sell Your Own Games: 10 Marketing Tips
4 Additional Ways for Indie Games to Connect with Players
Where to Sell your Indie game
Major platform, niche marketplace, or personal website? Some bring exposure, whereas others give you control and access to a more curated audience base. So, what would you prefer?

Before you answer that question, let's understand the ins and outs, pros and cons of the options you're given.
Major Platforms
A major platform is a digital distribution network with a large user base and a variety of features to help developers market and sell their games. If you think about it, major platforms are very much like online marketplaces.
Pros And Cons Of Major Platforms
Advantages
Your audience is as big as the platform's user base.
If your game is cross-platform compatible, you have access to an even larger user base.
The royalties received will provide a much larger income than initial sales.
Some platforms market your product to make it immediately visible to their player base.
These platforms have extensive libraries, so your game has a high chance of being approved for publication.
These platforms offer strong social support, with Steam leading the pack.
Built-in community forums, chat functions, and multiplayer capabilities are true advantages for game developers.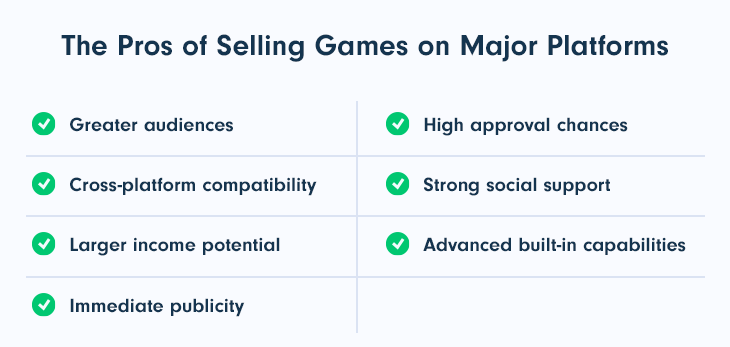 Disadvantages
Your game will be listed among thousands of others. The more games published, the easier it is for your video game to get lost among other titles.
A significant portion of your online business profits will end up going to the platform. However, the amounts differ per platform. Epic Games & Microsoft Xbox take 12% from each sale, Google takes 15% for the first year and 30% for consecutive years. Steam is taking a $100 submission fee which is recoupable after your game has made $1,000 in Steam sales and a 30% royalty rate.
You won't have full control of how your game is sold. Many platforms draw players in with special offers, which obviously impacts your overall revenue. Epic Games offers a free game every week, for example, and Steam sells games for up to 95% off.
Even the most straightforward platforms to sell games on, such as Steam, will not advertise your game for you. You will be required to promote your titles from the very beginning.
Your game will have to adhere to the platform's standards and regulations, which may not be to your liking.

Major Platform Examples
For PC Games
For Mobile Games
For Consoles
Niche Platforms
Niche platforms are online marketplaces that tend to focus on specific gaming genres, like Indie games. Although they serve the same purpose as major platforms, niche ones provide users with a more curated experience and a greater sense of community.
Pros And Cons Of Niche Platforms
Advantages
Since these are about showcasing indie games, online consumers will already be interested in buying games designed by independent devs, fueled by a unique idea.
Even after playing through the base game, niche platform users will continue supporting the developer's future projects.
You have greater control over pricing and royalties. GOG takes 30% as a standard but allows you to take 40% on release. Itch.io gives you a range of pricing options, even allowing a 0% rate. The Humble Store has a 95/5 revenue split, with the option of contributing 10% of your net revenue to charity.
Indie platforms have more support for developers selling games.

Disadvantages
The smaller customer base of indie marketplaces means it will take longer for your game to pick up traction.
You'll have to work much harder to communicate with people interested in your game.
Even though the revenue splits are more in your favor, the net profit may not allow you to do more than break even.

Niche Platform Examples
Unlike major platforms, indie game platforms are not separated by game type, but rather by audience interest. Therefore, you are bound to find mobile and PC games in the same marketplace.
GOG (Good Old Games): The platform has a large user base of 21.9 million users.
Selling Indie Games On Your Website
Many independent video games developers choose to forgo traditional publishing options entirely and decide to self-publish through their own websites.

The truth is that whether you decide to self-publish or choose a marketplace, the process of selling your game would be the same in terms of steps.

But, for a number of valid reasons, going solo might just turn out to be the perfect solution for you.
Pros and Cons of Using Your eCommerce Business as Your Platform
Having complete control of your game's development and publishing journey means you'll have a unique set of advantages and challenges.
Advantages
You are in charge of every aspect of your game, from design and development to publishing and marketing.
If you need to make drastic changes to either the game or the development process, you can start making them whenever it feels right.
You can customize your website to showcase your game as optimally as possible.
You can set up your pricing and payment plans and choose the one that works best for you.

Disadvantages
You will be in charge of every task, which could mean additional resources. Where more prominent platforms have staff dedicated to each area, like social media and legal, you and your team will have to independently address each of these channels. Collecting taxes for your business purchases is also something you need to pay attention to.
Self-publishing can be daunting if you're in charge of designing your marketing campaign while also creating and coding a game. You might have to hire an external marketing team to allow yourself the time to work on the game itself.
If you haven't planned your budget and timeline strategically, you might lose more money self-publishing than if using other platforms.

How To Sell Indie Games on Your Own Website
1. Create your platform
The first step you need to take to go solo in your self-publishing adventure is developing a website, where you can upload all the games you wish to sell. Here are a few thoughts you might want to consider:
It is imperative that you connect your platform to social media platforms that allow for self-promotion.
Establish your own brand through powerful and unique website aesthetics. This will help draw in precisely the kind of end-user that will commit to your games.
Make sure you have a page where players can contact you and expect a response in a timely manner. The ability to communicate directly with developers allows players to feel like they are heard, enhancing the overall customer experience.
2. Choose a payment partner
Indie games may be fueled by passion, but businesses aren't. Making money is their goal. When it comes to transforming a great product into a profitable game, choosing the right payment partner is essential. Here are a few things you need to consider when researching the market:
Variety of Payment Methods and Currencies: you want to be able to respond to your users' payment preferences and earn their trust.
Tax and Compliance Management: Indie games are subject to global tax and compliance, so if you plan on reaching users worldwide, you should consider working with a payment partner ready to provide you with complete assistance in this regard.
Fraud Prevention and Detection: Given the alarming rise in online gaming fraud, you need a partner that can keep your users safe, without increasing friction.
Pricing Flexibility: From one-time charges to trials, freemiums, add-ons, MTX transactions, or demos, you should consider a platform that allows you to find the best-performing model and pricing strategies for your business.
3. Promote your business
Once you have taken care of the behind-the-scene technicalities, you need to introduce your Indie game to the world. Consider:
Invest in SEO and content marketing to make your platform visible and easy to reach by fellow indie game lovers.
Run paid ad campaigns, game promotions, and play with pricing strategies like freemium or free trials to draw users to your platform.
Be visible on social media by constantly posting, answering related queries, and taking part in Reddit or IndieHackers threads.
4 Top Marketing Tips to Sell Indie Games
Even though the vast majority of Steam games are Indie games, more than half never make more than $4,000. And that's a pretty distressing thought.

The truth is that whether you're self-publishing or selling via Steam or Epic Games, your game could easily get lost in the masses. Good marketing is the cornerstone of a successful indie game (and every other product, for that matter) and, quite honestly, of all online businesses.

You need players to buy your game – and that's only going to happen if they know you exist. So, let's talk marketing!
1. Create Strong Trailers And Gameplay Videos
A trailer is the first glimpse a player will get of your video game, so it's crucial that you make it as enticing as possible. You can even release multiple trailers (or teaser videos) that focus on various aspects of gameplay to peak interest.
Doing thorough market research and looking at similar titles will help you convey the game's essence in a way that's appealing to your player base.
Remember, players come for the trailer, but more importantly, they stay for the gameplay.
Showcase the game's most noteworthy, fun features and mechanics the right way.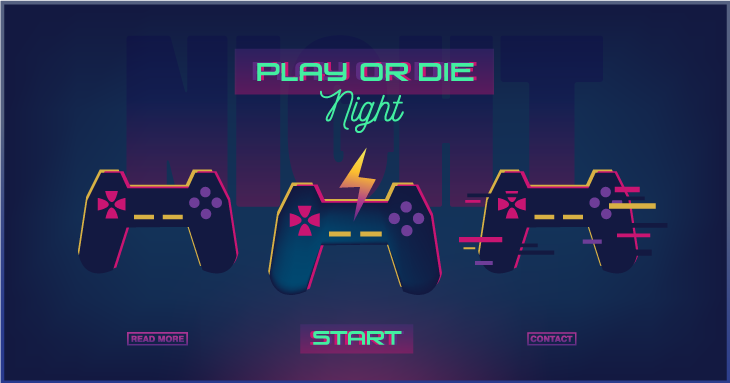 2. Distribute a Demo Version
The easiest way to connect with your players in the early stages of marketing is to release a demo version of your game. It could easily provide you with the necessary information to secure your game's success.

A demo is where your players can access a limited portion of the game and get a sense of whether they would enjoy playing and hopefully share it with friends.

This is also a good method to learn about bugs and/or user interface features that may interfere with gameplay. Additionally, a demo version increases your chances of drawing players into a Beta program, like all other games.
3. Take Part in Events
Whatever publishing option you decide to use for your Indie game, taking part in dedicated events is crucial. These meetings give you the unique opportunity to use your sales skills and showcase your game directly to your audience.

During the pandemic, gaming events moved online, but now things are changing. So, take advantage and promote your game, face-to-face. Here are some interesting opportunities to meet your potential players:
PAX (Penny Arcade Expo): this is a series of events taking place in different cities like Boston, Seattle, Melbourne, and Philadelphia.
GamesCon: this is the largest gaming trade fair in the world, taking place in Cologne, Germany.
IndieCade: this festival is dedicated to independent games, taking place in Los Angeles, United States.
A MAZE. / Berlin: this yearly event is all about independent games and culture and takes place in Berlin, Germany.
4. Leverage Pricing
The game industry's most popular product model focuses on live updates and downloadable content (DLC) available for purchase.

You'll need to keep delivering quality updates, whether patching the game regularly to fix problems, responding to player feedback, or selling DLC that enhances gameplay and creates additional revenue streams. This will help you stay visible and keep your players happy.

But there are also promotions you can run to acquire new gamers or leverage micro-transactions to grow revenue for free-to-play games.
How can Indie Game Devs Connect With Players?
1. Crowdfunding
Many indie game devs have increased their chances of success with crowdfunding platforms such as Kickstarter and Indiegogo.

Developers build an online community through these platforms by incentivizing them with game merch or exclusive in-game content. Rewards typically work on a tier-based system: higher donations mean more valuable rewards.

One of the most valuable functions of crowdfunding is that even the smallest donations will earn rewards, allowing you to access players of all ages and tax brackets.

Crowdfunding pages allow players to subscribe and follow the game's development.
Developed this way, games tend to be a united effort, fostering a feeling of solidarity with your brand and player base.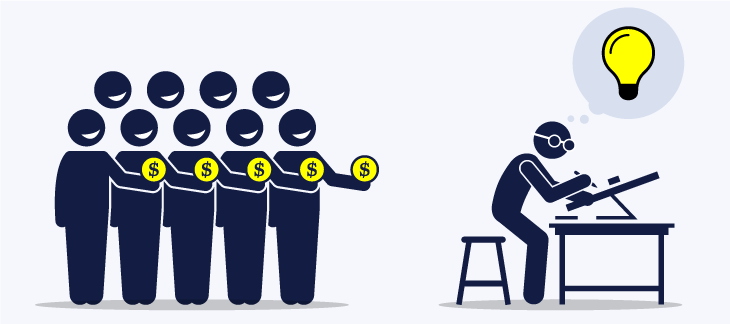 2. Beta Community
Running a Beta version of your game has several advantages:
You get to build relationships with your most interested players
Beta players will give you feedback to improve the user experience, and fix bugs and issues before the final version is released
Once released, you'll be in the enviable position where you already have an existing player base
Things could go further, and you could obtain feedback regarding the subscription model. There are plenty of eCommerce business revenue models you can choose from, but it's best to consider the opinion of your players. After all, your subscription service matters to your players.

This type of personal investment creates a sense of community and loyalty among your end users.

If you are wondering where you could find beta testers for your game, here are a few ideas:

Meet PayPro Global.
The most innovative in-game payment solution.
Streamline your gamer's purchase journey at every step through our API-led infrastructure, securing in-app payments and subscriptions without interrupting the gaming experience. Reduce the payment friction and gamer frustration while boosting authorization rates and conversion, all through our unified game-changing solution, delivering the tools you need to grow anywhere in the world.
3. Discord and Social Media
Discord is an excellent medium through which developers can communicate with players. Discord's channel and bot features allow devs to set up an automated welcome system for new players that can include rules, terms and conditions, privacy policies, the current progress of game development, and more.

You can, of course, also use Facebook, Twitter, and Instagram to build an online presence that promotes your brand.

This is where your team persona will come in handy: are you a happy-go-lucky bunch? Or is your team snarky and sassy? Both could work – but different approaches will draw different audiences. The point is to get the word out about your game and all it has to offer to your target audience.

We have found that Reddit is a hugely beneficial resource to indie developers in particular. Players of niche games congregate on dedicated subreddits creating awareness and interest.

As soon as your game has a following, no matter how small, it would be useful to check regularly for subreddit activity. Hosting an AMA (Ask Me Anything) session on Reddit will also contribute to building relationships with your player base.
4. Engaging With Feedback
The best developers pay attention to what their audiences say. Ultimately, customer experience is best defined by the customer, right? Asking players to share their feedback will give you an informed opinion on which parts of your game and marketing strategy need to be improved or adapted.
You can reach out for feedback in several ways:
Use your platform's built-in review system.
Publish a link to a feedback form on your site.
Create a demo version with interactive or live feedback functionality.
Reach out to players on social media.
No matter which methods you use, remember that you need to consistently maintain the quality of the game that attracted your player base in the first place.
How Can PayPro Global Help?
Choosing to remain independent and away from major or niche platforms means investing time, energy, and resources to develop and market your products properly.
Without a partner that can handle the payments infrastructure, secure your brand with in-game purchases across all channels, and administer the tax operations, all while allowing your gaming brand to scale globally, you are taken away from what you love most, your product, and thrown into an endless rollercoaster of tasks you are not familiar with.
We at PayPro Global believe that solid partnerships are fundamental to the growth of any brand, giving entrepreneurs focus and peace of mind and taking away the responsibility of handling complicated and time-consuming operations.
Our robust all-in-one e-commerce solution caters to your team's unique needs – from handling your global payments to customer support, analytics, mitigating risk, and providing you with all the eCommerce tools you need to successfully run your business.
With PayPro Global as your partner, you'll enjoy lower transaction fees and access to all your payment data, be free from worrying about compliance, and – most importantly – you'll be able to generate higher revenues without splitting them with a gaming platform.
The biggest advantage is that you can use PayPro Global as your Merchant of Record (MoR) for your current or next game!
As your MoR, we'll handle payment processing, taxes, and invoices and ensure you are compliant with all eCommerce standards and lead management on your behalf.
That's right. We have all the tools available to ensure you focus valuable time and effort where it counts most: your profits. Check out our eBook to get all the process details and understand why our solution can help you sell your Indie game worldwide.
Final Thoughts on Selling Your Indie Game Online

The most important step any independent game developer can take is to ensure that their game is well known before release. Your title should be marketed early and strategically to attract a loyal group of fans.

Your website or platform, social media accounts, e-commerce tools, and pricing model all need to be optimized and aligned with your marketing efforts. Then you need to consider taxes on video games. Indie games are subject to sales tax, so you need help in this department.

Remember to stay connected with your audience and keep improving your game. Follow these steps, and you've got a recipe for successfully selling your indie game online.

Launching a new game is an exciting and overwhelming undertaking for game developers. Because we have been in the industry for many years, having helped businesses succeed globally, we stand proudly behind our platform and services.

We're here if you need a full-service e-commerce partner to help your game succeed or sell SaaS online or if you are just curious about what we have to offer. We genuinely love to hear from people and welcome any opportunity to make a new friend in the eCommerce world! Get in touch with us here.
FAQ
Can you make money selling indie games?
Yes, of course, you can. There are actually a few ways to make money selling indie games. One is to build a game that is designed for mobile devices, as these games tend to have lower development costs and can be marketed through app stores at a lower price point. Another option is to build a game that can be free-to-play, as this business model typically generates more revenue than traditional paid games.
Where can I sell indie games?
A few popular options include Steam, Epic Games, and Origin. However, if you're looking to obtain a more global reach, PayPro Global is an option worth considering. PayPro Global is the world's largest digital goods store and offers support for over 110 currencies, having over 2000 customers worldwide. This makes it an ideal platform for selling indie games to players all around the world. To learn more about PayPro Global and how it can help you sell your indie games, visit our website today.
How do I market my indie game?
A great way to start is by creating a website for your game and posting regular updates on social media platforms such as Twitter, Facebook, and Instagram. Additionally, you can list your game on online marketplaces such as Steam and the App Store. Finally, you can contact gaming blogs and websites to see if they're interested in doing a review or featuring your game.
It doesn't take luck to make it, but it does take knowledge. Be the first to learn the latest industry insights and must know marketing tips and tricks. Sign up and enjoy! Always informed. Never Spammed.